Foods Events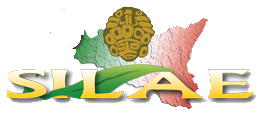 9–13 September 2018
27th SILAE Congress
Milazzo (Sicily), Italy
We are pleased to announce the 27th SILAE Congress to be held on September 9-13th, 2018 in Milazzo (Sicily), Italy.
We encourage you to refer to the Congress Web links at
www.silae2018.it
for all information (Registration, Program, Accommodation, and Travel).
Congress Topics: Anthropology and Ethnobotany, Pharmacognosy and Phytochemistry, Natural Products, Analytical Chemistry, Food Chemistry and Nutrition, Pharmaceutical and Cosmetic Technology.