Conferences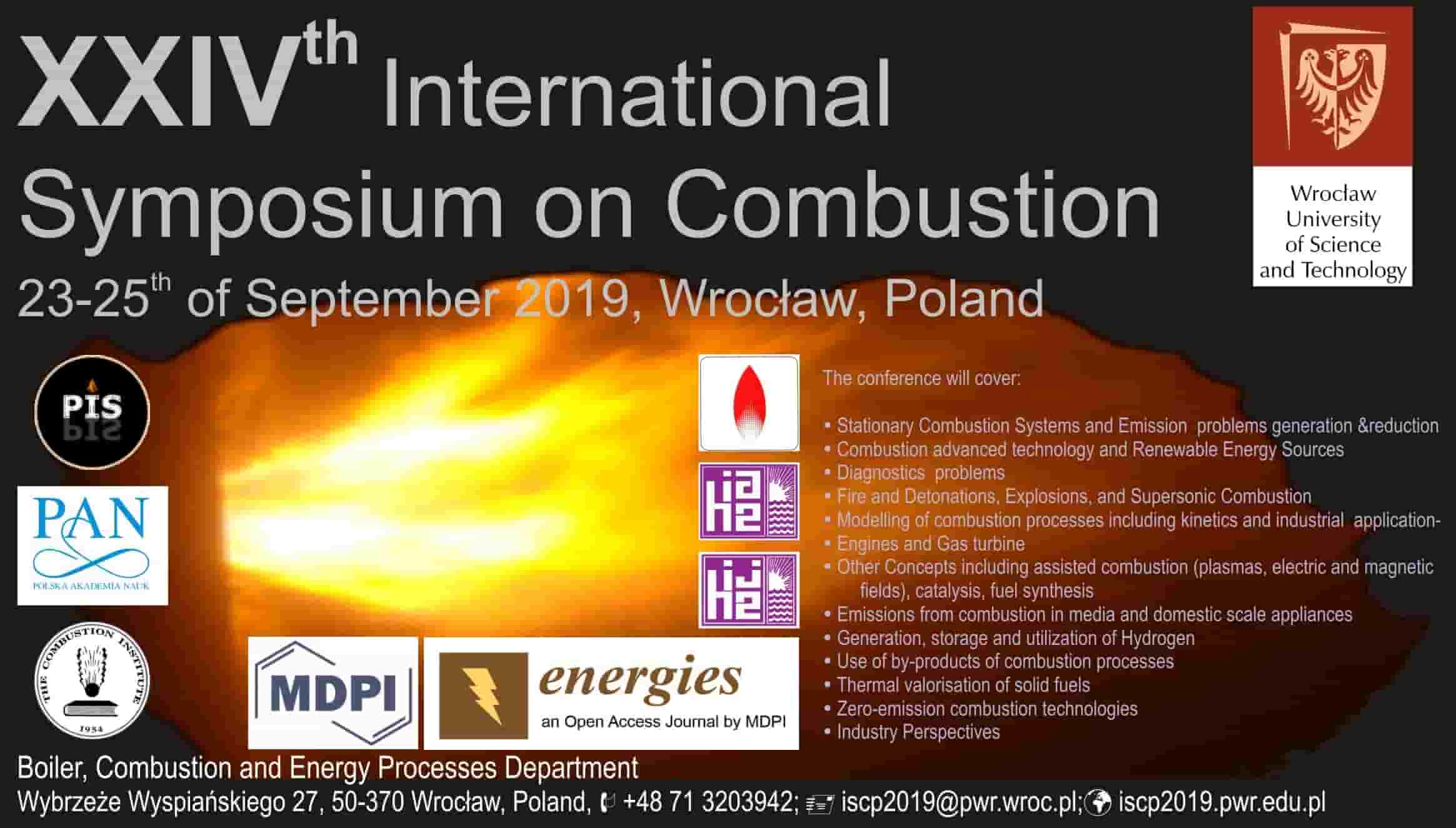 XXIV International Symposium on Combustion Processes (ISCP2019), is an official symposium of the Polish Section of the Combustion Institute that takes place every two years. This year it will take place between 23rd and 25th of September at the Congress Centre of Wrocław University of Science and Technology in Wrocław, Poland. This internationally recognized symposium has long history, with speakers such as Yakov Zeldovich, and it has always be a forum for dissemination of high quality results in the field of combustion, with special emphasis on fundamental aspects. This year the Scientific Committee recognized the importance of dialogue with the industry to fully understand their needs. Moreover, increasing attention on environmental aspects of power production requires more holistic view, which often requires interdisciplinary approach. Therefore, the scope this year will become broader. Presence of the representatives from the industry is also expected, as networking between scientists, engineers and decisionmakers is deemed to be essential if the global scale challenges that lay ahead, are supposed to be effectively tackled.
The Organizing Committee of the XXIV International Symposium on Combustion Processes (ISCP2019) recognizes the need to foster new talents, that will contribute to the development of this field in the future.
Therefore, during ISCP2019, two contests will take place:
"The best PhD student presentation of ISCP2019" and "The best PhD student poster of ISCP2019"
The importance of fostering of new talents has been also recognized by Energies which is the sponsor of this contest, a sponsor and a media partner of ISCP2019.
Energies would like to give the opportunity to young talented PhD students, to increase their impact in the field by enabling the opportunity to publish their work in a reputable, internationally renown journal in Open Access. Each of the two winners will be invited to submit and publish the work, presented during the symposium, in the Special Issue of Energies, dedicated to XXIV International Symposium on Combustion Processes, free of Article Processing Charges.