Conferences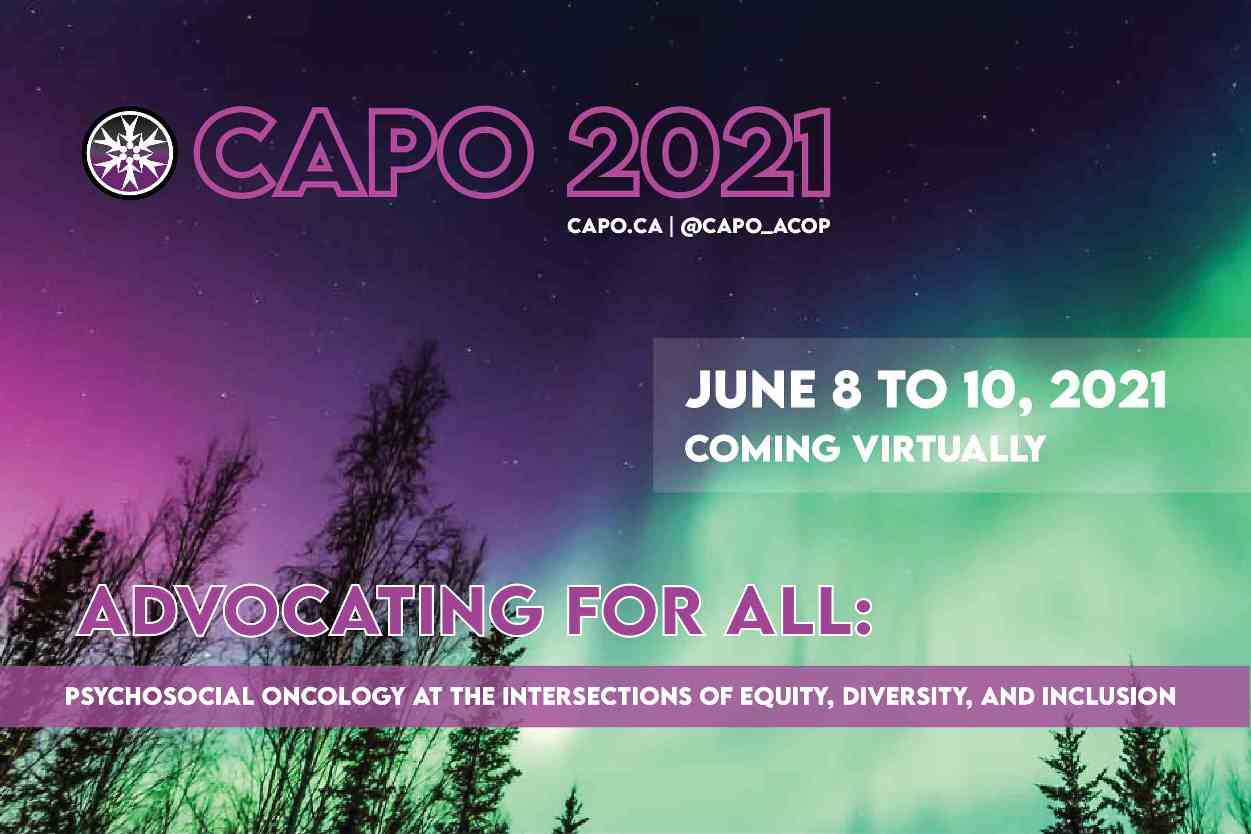 #CAPO2021: Conference Registration is open!
The CAPO 2021 conference will run from June 8 to 10, a hybrid of both LIVE and PRE-RECORDED content.
This conference brings together key stakeholders including multidisciplinary professionals from nursing, psychology, psychiatry, social work, spiritual care, nutrition, medicine, rehabilitation medicine, occupational health and radiation therapy for both adult and pediatric populations. Together, we seek to explore, share, learn and discuss psychosocial and physical aspects of cancer. Participants include clinicians, researchers, educators in cancer care, and community-based organizations and patient representatives. Patients, caregivers and family members are strongly encouraged to participate.
Keynotes include:
• Eva Villalba, Directrice générale / Executive Director
• Desiree A.H. Walker, Health Educator and Coach, Patient Advocate
• Patrick Sullivan, Chair of the Board of Childhood Cancer Canada
Read about our Keynote Speakers
Learn more about our Pre-conference Workshops