KEYSTONE SYMPOSIA on Molecular and Cellular Biology
2015-04-24 to 2015-04-29
Clarion Hotel Sign, Stockholm, Sweden
The 2015 Symposium on The Human Proteome follows the very successful 2012 Keystone meeting in the same location in Sweden. As before, we have made every effort to present proteomics research of outstanding excellence and current scientific interest. Unlike the previous meeting, this one has a defining and topical theme: The completion of the human proteome.
http://www.keystonesymposia.org/15D7

BioSB 2015 Bioinformatics & Systems Biology conference
2015-05-20 to 2015-05-21
Congrescentrum De Werelt, Lunteren, Netherlands
BioSB 2015 discusses the latest developments in bioinformatics, systems and computational biology and interrelated disciplines, and their wide-ranging applications in life sciences & health, agriculture, food & nutrition and industrial biotechnology. BioSB 2015 offers a cross-disciplinary scientific program of (poster) presentations, application demonstrations, satellite meetings and workshops.
http://www.aanmelder.nl/biosb2015#.VFuL_fmG9R-


63rd ASMS Conference on Mass Spectrometry and Allied Topics
2015-05-31 to 2015-06-04
St. Louis, Missouri, USA
For more information please refer to the website.
http://www.asms.org/conferences/annual-conference/annual-conference-homepage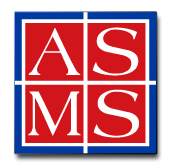 Chemical Proteomics for Target Validation
2015-06-10 to 2015-06-12
Boston, MA, USA
Topics may include, but are not limited to:
Case Studies in Target Identification/Deconvolution and Disease Pathway Analysis
Affinity Chromatography

SAR for Affinity Tag Attachment
Photo-Affinity Labeling and Click-Chemistry
Next-Generation Sequencing of Bound Proteins
Mass Spectrometry for Protein Analysis

Activity-Based Protein Profiling
Label-Free Approaches
in silico Approaches
http://www.healthtech.com/Chemical-Proteomics/


EuPA 2015 Congress
2015-06-23
Milan, Italy
EuPA 2015 Congress in Milan would represent not only an agora for the exchange between scientists but also a unique opportunity for the overall Proteomics scientific community to communicate to the society the latest advancements and the actual products that this young scientific discipline has produced in 20 years of history
http://www.eupa2015.org/


BSPR 2015 - Capturing the Proteome in Space and Time
2015-07-20 to 2015-07-22
Reading University, UK
Topics
Advances in Proteomic Technologies
Quantitative Proteomics
Clinical Proteomics
Plant and Animal Proteomics
Bioinformatics & Proteogenomics
Protein Dynamics
Structural Proteomics
Systems Biology
Integration of 'Omics Technologies
Vendors Session
http://www.bspr.org/

IV International Congress on Analytical Proteomics
2015-09-07 to 2015-09-09
Costa de Caparica, Lisbon, Portugal
Symposium Subjects:
Array-based analytical proteomics
Cardiovascular proteome biology
Computational approaches to mine proteomic data
Innovation in peptide & protein separation technologies
Metabolomics
Molecular mass imaging & single cell imaging
Proteome biology of infectious diseases
Quantitative Proteomics
Renal and urinary proteomics
Stem cell proteome biology
Biomarker discovery & validation
Chemical proteomics
Glycoproteomics & phosphoproteomics
Mass spectrometry innovations
Metallomics
Organelle and biological membranes proteomics
Proteomics of macromolecular complexes
Structural proteomics
http://www.icap-congress.com/2015/


14th Human Proteome Organization World Congress
2015-09-27 to 2015-09-30
Vancouver, Canada
The HUPO 2015 Congress will provide a wonderful forum for you to refresh your knowledge base and explore the innovations in proteomics and genomics. The Congress will strive to offer plenty of networking opportunities, providing you with the opportunity to meet and interact with the leading scientists and researchers, friends and colleagues as well as sponsors and exhibitors.
http://hupo2015.com/