Collecting Geographies – Global Programming and Museums of Modern Art
2014-03-13 to 2014-03-15
Amsterdam, Netherlands
The conference reflects on the value of the histories of 'art from elsewhere,' as Okwui Enwezor calls it. And also takes a closer look at the new inquiries into the relation between art institutions, globalization and postcolonial discourse.
http://www.stedelijk.nl/en/calendar/symposia/call

Visions of Enchantment: Occultism, Spirituality & Visual Culture
2014-03-17 to 2014-03-18
Cambridge, UK
This two-day conference is a collaboration between the Department of History of Art, University of Cambridge and the Arts University Bournemouth and is organised in association with the European Society for the Study of Western Esotericism (ESSWE).
It seeks to investigate the formative role that occultism and spirituality have played in the creation of both Western and non-Western visual and material cultures. The conference aims to provide a stimulating platform for the presentation of innovative research in this field as well as to encourage dialogue and exchange between academics with a specific research interest in art and occultism.
http://www.visionsofenchantment.com/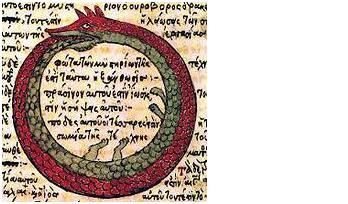 The Common Denominator: A Postgraduate Conference in British Cultural Studies
2014-03-20 to 2014-03-22
Leipzig, Germany

The conference will explore the links between Mathematics and Cultural Studies in a wider British context by establishing mathematics as the common denominator between individual panels for literature, philosphy, popular culture, etc.
http://denominator-2014.tumblr.com/cfp


International Conference on Arts & Humanities 2014
2014-04-02 to 2014-04-03
Colombo, Sri Lanka
The International Conference on Arts & Humanities will address the themes in the field of art & humanities. Areas such Visual and performing Arts, Folklore and Ethnomusicology , Linguistics and Multilingual Studies, Film/Media and Graphic Designing, Culture/Religion and Ethnic Studies, Anthropology/literature and some more related topics will be examining in this conference.
http://fineartsconference.com/

ACAH2014 - The Asian Conference on Arts and Humanities
2014-04-03 to 2014-04-06
Osaka, Japan
This international, intercultural and interdisciplinary academic conference on the arts and humanities is organised by IAFOR in conjunction with our global partners, including Waseda University (Japan), London University (UK) & Virginia Tech (USA).
http://acah.iafor.org


Fantasy and Film in the Long 1980s
2014-04-25 to 2014-04-26
Manchester, UK
From sci-fi epic to swords and sorcery, from urban ghosts to time travel, fantasy dominated the cinema of the 1980s. Hand-in-hand with these wild flights of imagination came the rise of new technologies of spectatorship (particularly VHS and the home VCR) and dramatic political change in both the West and the East. This two-day conference aims to interrogate the place of fantasy in the history of the 1980s – its construction, context and legacy.
http://www.hic-dragones.co.uk/fantasy-and-film-call-for-papers/

9th Global Conference: Cybercultures
2014-05-14 to 2014-05-16
Lisbon, Portugal
This conference aims to examine, explore and critically engage with the issues and implications created by the growing adoption of information technologies for inter-human communication. The project will also focus on assessing the continuing impact of emergent cybermedia for human communication and culture. In particular the conference will encourage equally theoretical and practical debates which surround the cultural contexts within which cybermedial and technological advances are occurring.
http://www.inter-disciplinary.net/critical-issues/cyber/cybercultures/call-for-papers/


1st International Conference: Performative Teaching, Learning and Research
2014-05-29 to 2014-06-01
University of Cork, Ireland
This conference aims to pave the way towards a new, performative teaching and learning culture.
http://www.ucc.ie/en/scenario/scenarioforumforperformativeteachinglearningandresearch/scenarioforum-conference2014/