International Interdisciplinary Business-Economics Advancement Conference (IIBA 2015)
2015-03-24 to 2015-04-02
Ft. Lauderdale, Florida, USA and at Sea
IIBA 2015 aims to bring together researchers, scientists, scholar and scholar students to exchange and share their experiences, new ideas, and research results about all aspects of Business and Economics, and discuss the practical challenges encountered and the solutions adopted.
http://iibaconference.org/


2015 Annual Conference of the Royal Economic Society
2015-03-30 to 2015-04-01
University of Manchester, UK
For more information please refer to the website.
http://www.res.org.uk/view/0/2015conference_home.html

Change Management 2015
2015-04-12 to 2015-04-15
Las Vegas, Nevada, USA
For more information please refer to the website.
http://www.acmpglobal.org/event/id/425645/Change-Management-2015.htm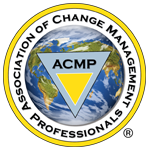 15th International Academic Conference
2015-04-14 to 2015-04-17
Rome, Italy
We welcome scholars, researchers, as well as corporation and government executives. You can present your research work or just attend.
http://www.iises.net/conferences/rome-conference-april-14-17-2015/


10th Tinbergen Institute Conference, 2015
2015-05-18 to 2015-05-20
Amsterdam, The Netherlands
We intend to bring together 20 of the best scientists working on complexity in economics and finance to Amsterdam for a three-day conference. Both economists and scientists outside of economics will be invited. The conference is open to TI students and fellows, and other students and economists. We also expect some interest from participants in the NWO Complexity programme.
http://www.tinbergen.nl/conference/10th-tinbergen-institute-conference-2015/


38 th Annual Teaching Public Administration Conference: Achieving Impact through Teaching: Strategies, Metrics, and Milestones
2015-06-03 to 2015-06-05
Columbus, OH, USA
Next year's conference will highlight:
-Pedagogy and Instructional Design
-Designing and Publishing Research
-Technology and Online Learning
http://www.teachingpa.org/TPAC%202015%20Flyer%20%281%29.pdf

ASAC Conference: Historic Proportions: Charting a New Path
2015-06-13 to 2015-06-16
Halifax, Nova Scotia, Canada
For more information please refer to the website.
http://www.asac.ca/conference.php?cat=current