Open Access This article is
freely available
re-usable
Article
Opportunities and Challenges for the Construction of a Smart City Geo-Spatial Framework in a Small Urban Area in Central China
1
State Key Laboratory of Geodesy and Earth's Dynamics, Institute of Geodesy and Geophysics, Chinese Academy of Sciences, 340 XuDong Rd., Wuhan 430077, Hubei, China
2
School of Architecture, The University of Texas at Austin, Austin, TX 78712-1160, USA
3
Intelligent Transport Systems Research Center, Engineering Research Center for Transportation Safety, Ministry of Education, National Engineering Research Center for Water Transport Safety, Wuhan University of Technology, 1040 Heping Avenue, Wuhan 430063, Hubei, China
*
Author to whom correspondence should be addressed.
Received: 12 May 2019 / Accepted: 12 June 2019 / Published: 18 June 2019
Abstract
:
In 2006, China lunched its first Digital City initiative to build a national geo-spatial framework. Over the past ten years, 511 county-cities benefited from the national initiative with funding and technical resources channeled from the central government. Has the initiative achieved its goals? How has the geo-spatial framework affected local governmental administration, public services, business operation, and the daily life of citizens? What lessons can be learned from the ten-year experience of digital city development? Answering these questions is of important policy, scholarly, and practical interest. The Digital City initiative set the foundation for building smart cities that China's central government agencies and many local municipalities are currently pursuing. A review in retrospect of China's digital city development helps inform future Smart City investment decisions and related policy making in the nation. Lessons learned from the Chinese experience are also valuable to cities in other countries.
Keywords:
smart city; digital city; geo-spatial framework; e-management and services; Qianjiang City; Hubei China
Author Contributions
Supervision, M.Z. (Ming Zhang) and M.Z. (Ming Zhong); Writing—review & editing, H.W.
Funding
This study received partial support from the State Key Program of National Natural Science of China (Grant No. 41730640) and the 12th Five Year National Tech Support Grant for Smart Urbanization (Grant No. 2015BAJ05B00).
Conflicts of Interest
The authors declare no conflicts of interest.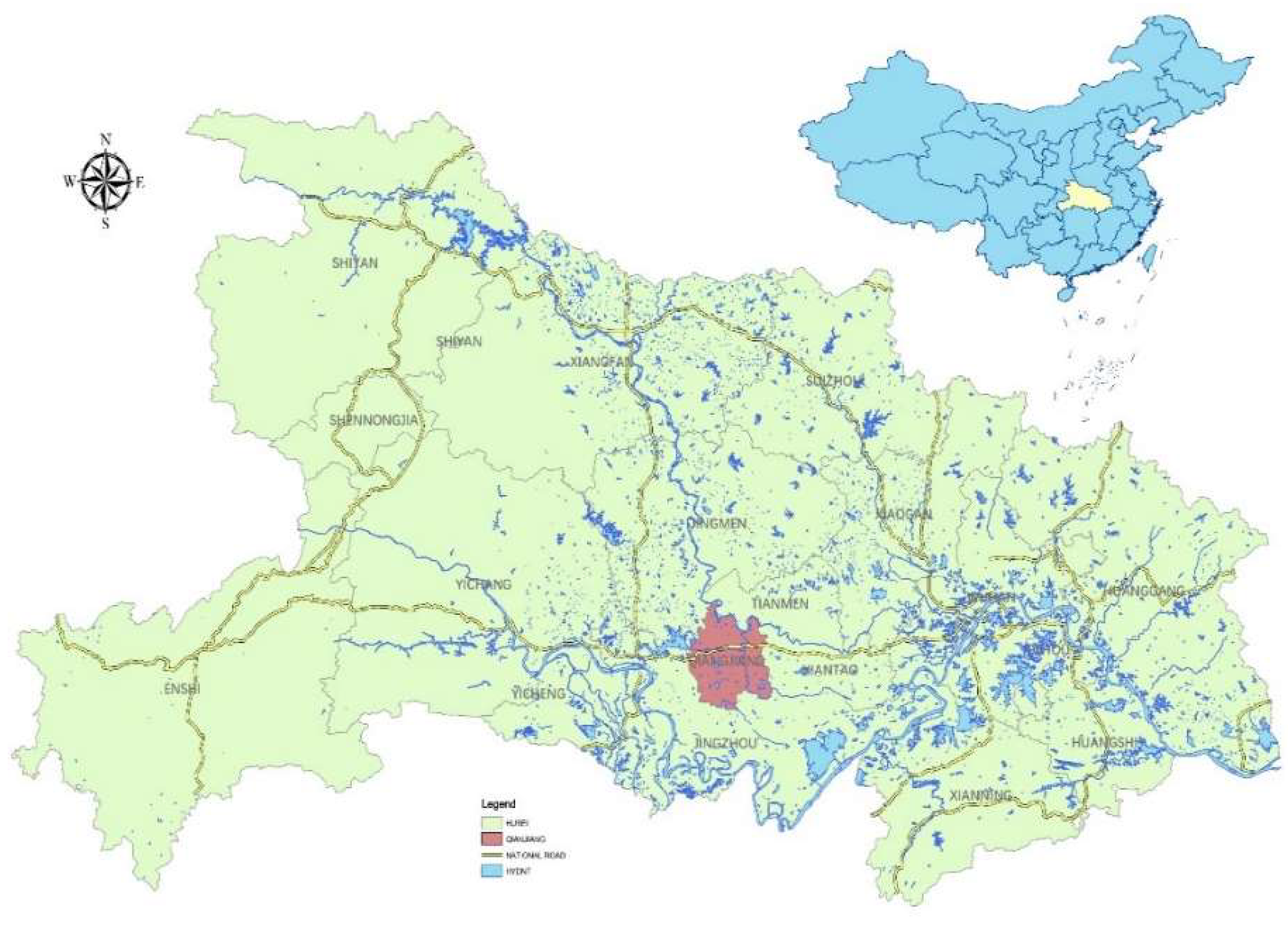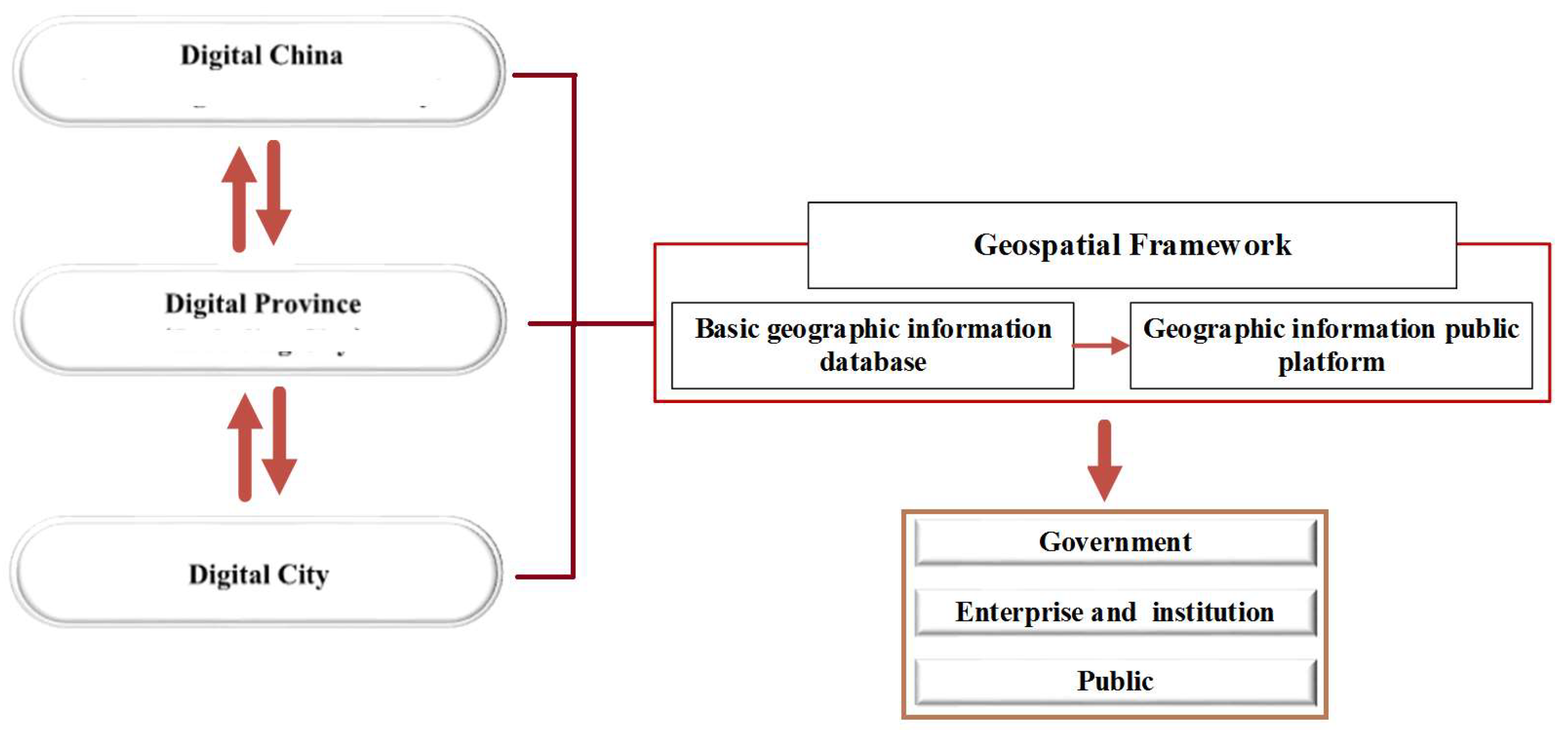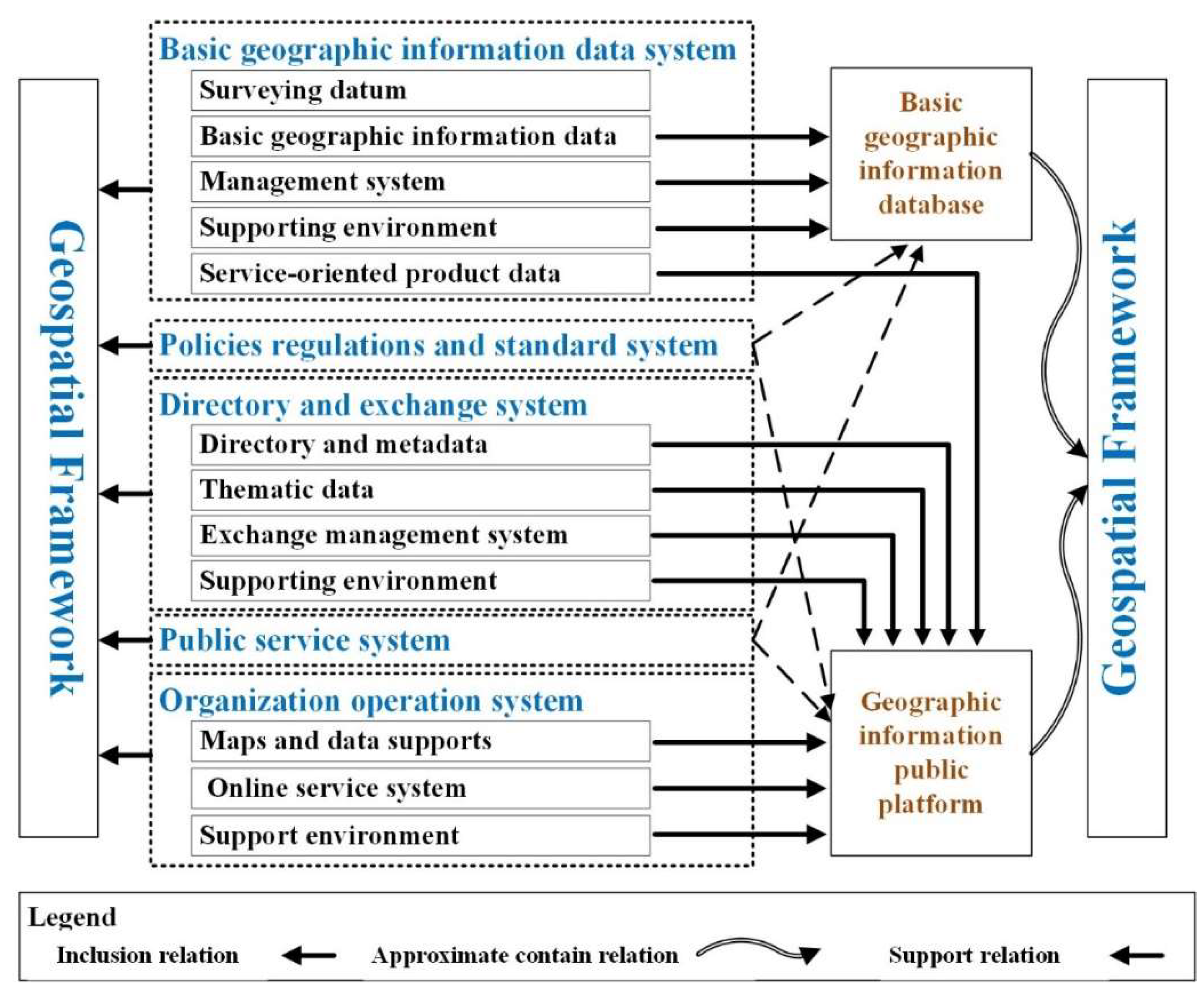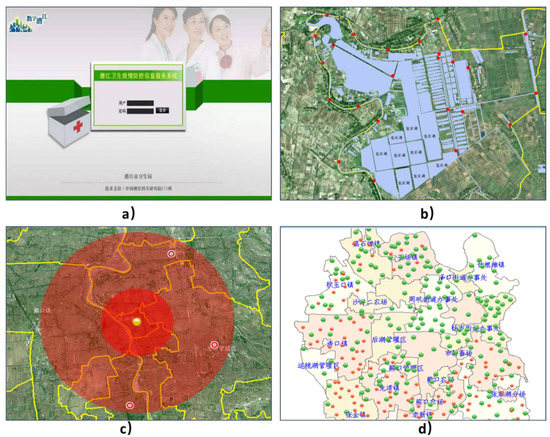 Figure 4. Health epidemic prevention and control system (a) System login; (b) Distribution of affected areas; (c) Analysis of epidemic buffer zone; (d) Insecticidal drugs allocation.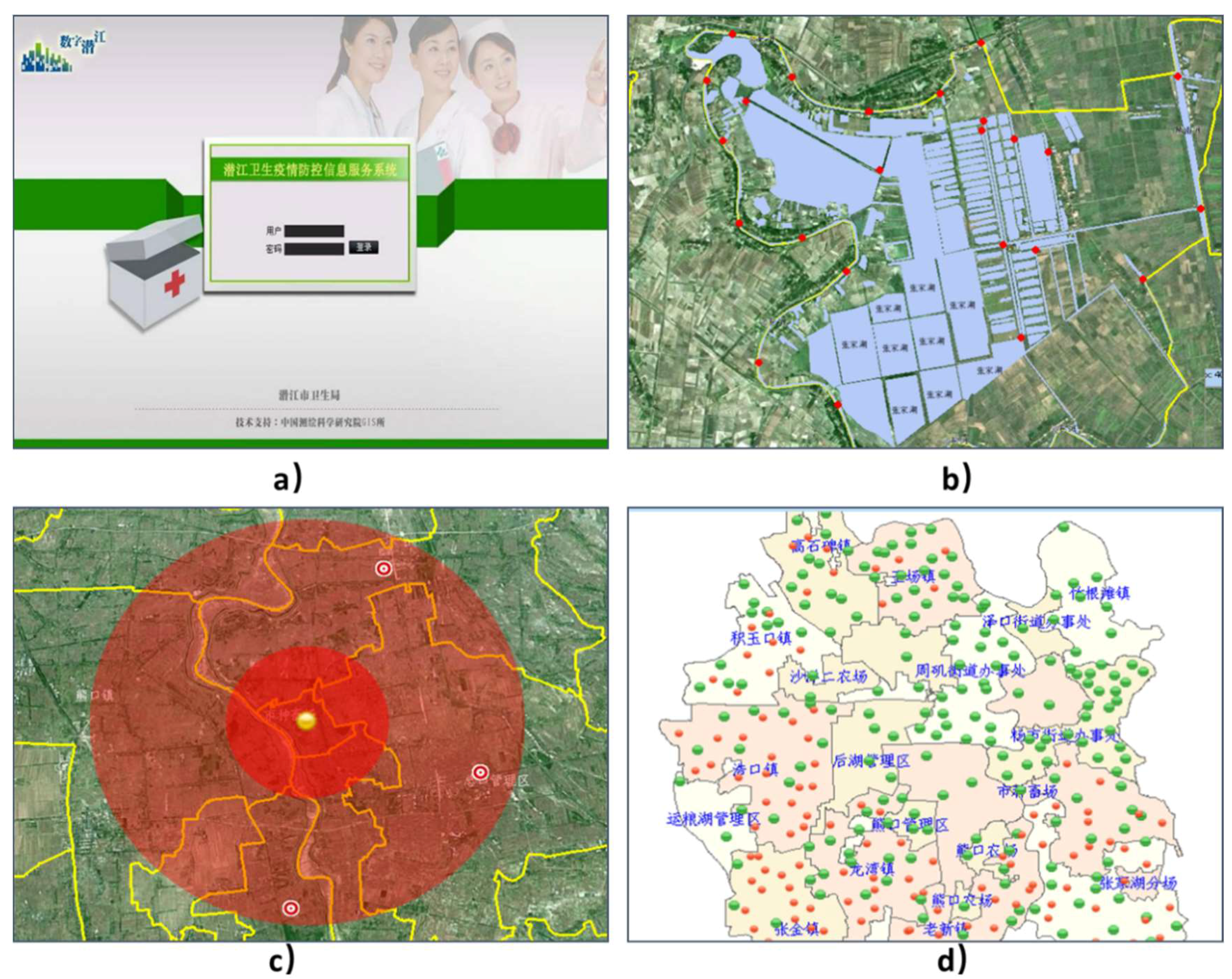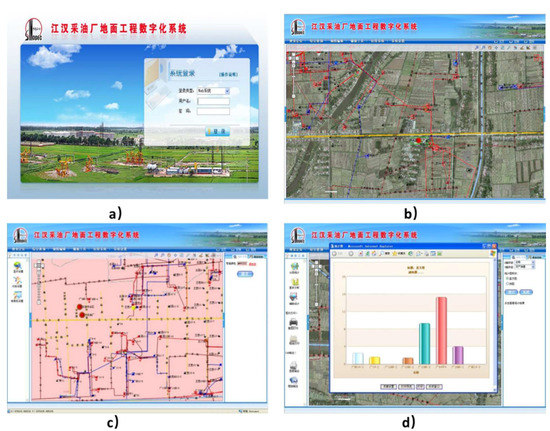 Figure 5. Jianghan oilfield oil-extracting factory (a) System login; (b) Pipeline diagram; (c) Well distribution diagram; (d) Statistical analysis of well daily output.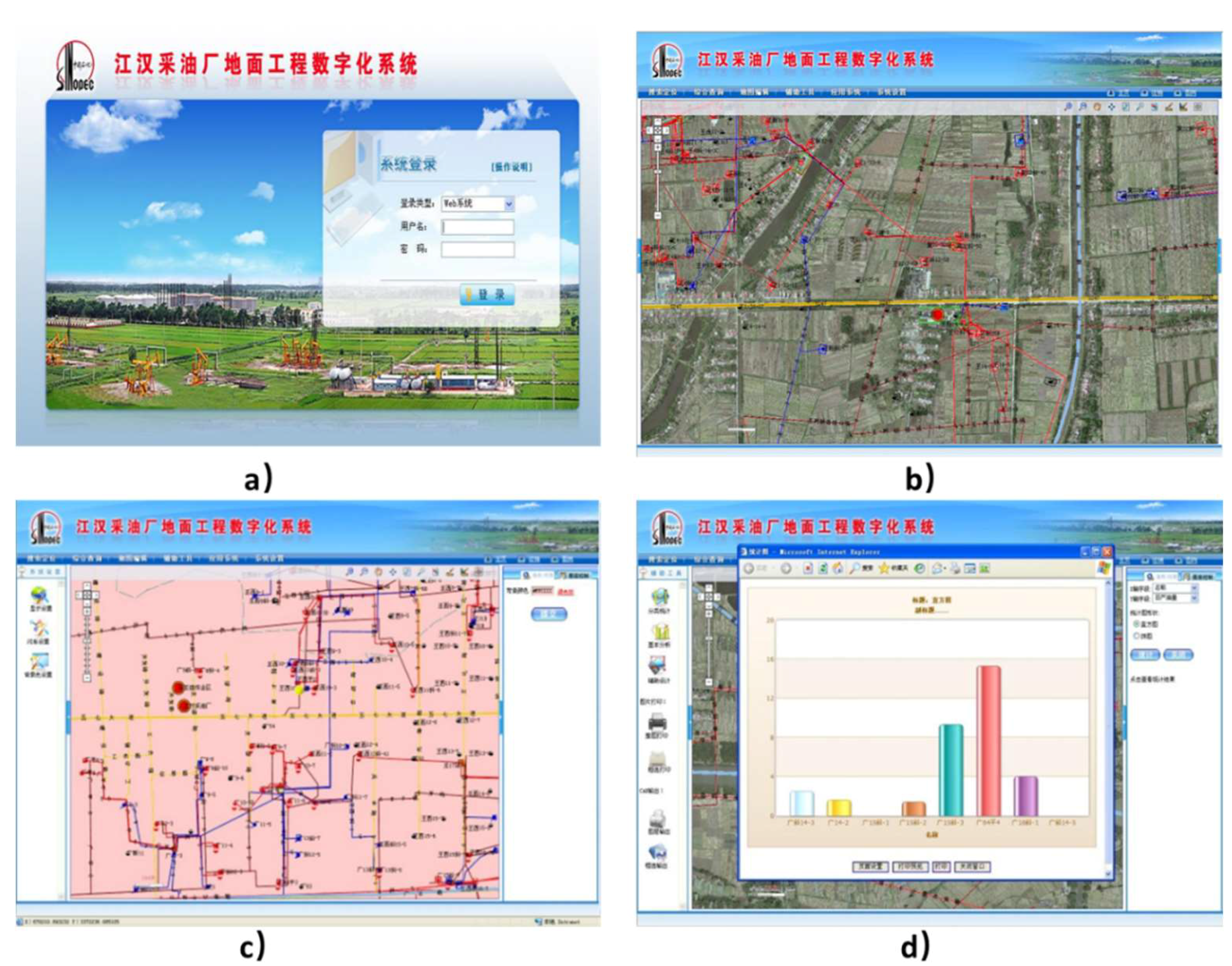 © 2019 by the authors. Licensee MDPI, Basel, Switzerland. This article is an open access article distributed under the terms and conditions of the Creative Commons Attribution (CC BY) license (http://creativecommons.org/licenses/by/4.0/).