Open Access This article is
freely available
re-usable
Article
Regularized Integral Representations of the Reciprocal Gamma Function
1
Environment, Health and Safety, IMEC, 3001 Leuven, Belgium
2
Neuroscience Research Flanders, 3001 Leuven, Belgium
Received: 16 November 2018 / Accepted: 8 January 2019 / Published: 12 January 2019
Abstract
:
This paper establishes a real integral representation of the reciprocal Gamma function in terms of a regularized hypersingular integral along the real line. A regularized complex representation along the Hankel path is derived. The equivalence with the Heine's complex representation is demonstrated. For both real and complex integrals, the regularized representation can be expressed in terms of the two-parameter Mittag-Leffler function. Reference numerical implementations in the Computer Algebra System Maxima are provided.
Keywords:
Gamma function; reciprocal Gamma function; Mittag-Leffler function; integral equation
Acknowledgments
The work has been supported in part by grants from Research Fund—Flanders (FWO), contract number VS.097.16N, and the COST Association Action CA16212 INDEPTH. Plots were prepared with the computer algebra system Maxima.
Conflicts of Interest
The author declares no conflict of interest.
Figure 1.
computed from Equation (
1
).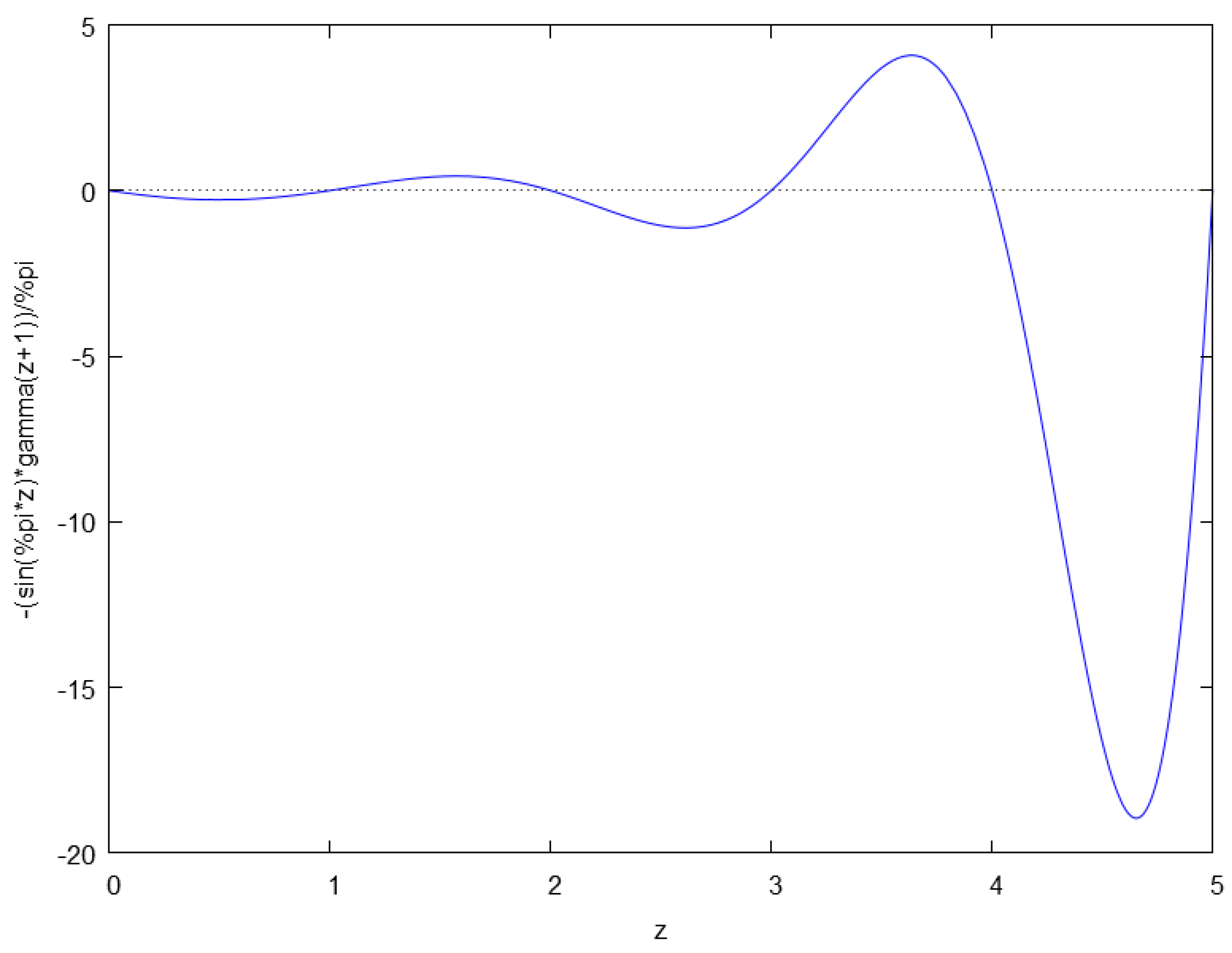 © 2019 by the author. Licensee MDPI, Basel, Switzerland. This article is an open access article distributed under the terms and conditions of the Creative Commons Attribution (CC BY) license (http://creativecommons.org/licenses/by/4.0/).