Open Access This article is
freely available
re-usable
Perspective
Cheese Whey Processing: Integrated Biorefinery Concepts and Emerging Food Applications
1
Department of Food Science and Technology, Ionian University, Argostoli, 28100 Kefalonia, Greece
2
Department of Food and Nutritional Sciences, University of Reading, Berkshire RG6 6AP, UK
3
Department of Environment, Ionian University, Panagoula, 29100 Zakynthos, Greece
†
Equal contribution as first author.

Received: 22 July 2019 / Accepted: 10 August 2019 / Published: 15 August 2019
Abstract
:
Cheese whey constitutes one of the most polluting by-products of the food industry, due to its high organic load. Thus, in order to mitigate the environmental concerns, a large number of valorization approaches have been reported; mainly targeting the recovery of whey proteins and whey lactose from cheese whey for further exploitation as renewable resources. Most studies are predominantly focused on the separate implementation, either of whey protein or lactose, to configure processes that will formulate value-added products. Likewise, approaches for cheese whey valorization, so far, do not exploit the full potential of cheese whey, particularly with respect to food applications. Nonetheless, within the concept of integrated biorefinery design and the transition to circular economy, it is imperative to develop consolidated bioprocesses that will foster a holistic exploitation of cheese whey. Therefore, the aim of this article is to elaborate on the recent advances regarding the conversion of whey to high value-added products, focusing on food applications. Moreover, novel integrated biorefining concepts are proposed, to inaugurate the complete exploitation of cheese whey to formulate novel products with diversified end applications. Within the context of circular economy, it is envisaged that high value-added products will be reintroduced in the food supply chain, thereby enhancing sustainability and creating "zero waste" processes.
Keywords:
food processing; integrated biorefineries; circular-economy; whey proteins; lactose esters; prebiotics; hydrogels; edible films; bacterial cellulose; carotenoids
1. Introduction
Design of integrated biorefinery concepts endeavors a consolidated approach to valorize all possible waste and by-product streams under the concept of circular economy. In line with this, it is a prerequisite to target the formulation of multitude products rather than a single product to secure sustainable processes. On top of that, the high-value products will need to find value-added end applications, whereas the food sector is deemed of high importance. Food products with added value will ultimately meet consumers' demands and confer possible health benefits.
Cheese whey constitutes a by-product of the dairy industry and refers to the liquid stream deriving from the transformation of milk into cheese, specifically from the process of agglomeration of casein micelles. Whey is mainly composed of water, but also contains around 50% of the milk solids [
1
,
2
]. The dry matter fraction retains most of the lactose (66–77%,
w
/
w
), 8–15% (
w
/
w
) of numerous types of globular proteins, along with 7–15% (
w
/
w
) of minerals salts [
3
]. The amount of whey generated relates to the amount of cheese production and also to the productivity based on the type of milk, whereby approximately 9 L of whey are obtained for every 1 kg of cheese produced [
4
,
5
].
Over the last decades, cheese whey is considered the most important pollutant of the dairy industry, associated with serious environmental hazards in the case that designated sustainable treatments are not applied. The major issue lies in the high organic load, mainly due to the high content of lactose but also to the occurrence of hardly-biodegradable proteins [
6
]. More specifically, chemical oxygen demand (COD) of cheese whey can vary from 50,000 to 80,000 mg/L, whereas biochemical oxygen demand (BOD) is around 40,000 to 60,000 mg/L [
7
]. The rapid consumption of oxygen in the soil caused from the breakdown of proteins and sugars present in whey poses a significant disposal problem, in line with the vast amounts of volumes generated. The global whey production in 2016 was estimated at 200 million t with an annual linear increase of 3% for the last 21 years [
8
].
Nonetheless, in the last decades, cheese whey characterization has been altered from waste to dairy side-stream product. Significant research has been conducted to mitigate viable and environmentally benign valorization alternatives for cheese whey, rather than just field disposal [
9
,
10
]. The high nutritional value of cheese whey [
11
,
12
] has induced the valorization of approximately 50% of residual whey [
13
,
14
,
15
] towards the generation of value-added products for food and chemical industries. Traditional uses of whey protein as a health promoter have been earlier reported, both in human and animal nutrition [
16
]. Furthermore, several process technologies and biotechnological approaches have also been developed to convert this by-product into a resource of valuable components or into an ample range of marketable beverages [
17
,
18
,
19
]. Scientific studies have demonstrated the nutritional and functional value of whey protein and have focused on developing a number of recovery methods via physicochemical processes [
20
,
21
,
22
]. Advanced technologies such as ultrafiltration and nanofiltration have enhanced the exploitation of whey streams [
5
,
23
,
24
]. Besides the implementation of these techniques, the deproteinized cheese whey constitutes a lactose-rich fraction, and still displays a BOD
5
>30 kg m
−3
[
25
]. Equally, the obtained fraction exhibits a high organic pollutant that should be further treated or employed as onset material for valorization processes.
Microbial-based processes to convert cheese whey into valuable products have flourished as a potential route for biorefinery development. Fermentation processes could significantly decrease the organic load (lactose content), thus enabling an economical and feasible alternative utilization of cheese whey, thereby reducing the environmental impact. However, to the best of our knowledge, there are scarce studies performed to evaluate both whey fractions in the frame of an integrated and consolidated approach which could find applications within the food industry itself. Bioprocess integration is defined as the simultaneous incorporation of more than two-unit operations in a single process, thereby enabling the utilization of an organic-rich effluent like cheese whey to generate multiple additional products.
The purpose of this study is to elaborate an overview on the conversion of whey deriving from cheese manufacture to high value-added products. Recent developments and new insights in the processing and refining technologies for cheese whey exploitation are reported, while advanced approaches with special focus on food applications are taken into consideration. The overall aim of this article is to explore potential schemes that could be applied for this by-product, by introducing the concept of novel biorefineries. Novel and cost-effective exploitation concepts have emerged to be of paramount importance, thus potential research gaps are also identified by proposing holistic approaches of cheese whey valorization to formulate a multitude of end-products. Therefore, biorefining processes that implement the valorization of lactose and whey protein towards the formulation of high value-added products through enzymatic, microbial, and chemical methods are proposed. Ultimately, it is anticipated that novel and functional foods with enhanced properties will be the target end-products, allowing the reintroduction in the food manufacturing sector, within the concept of transitioning to a closed-loop circular economy.
2. Bioprocess Development Using Whey Lactose
The deployment of cascade bioprocesses, to foster a holistic approach for cheese whey valorization and mitigate its disposal, has gained significant scientific attention during the last years. Pharmaceutical and food industries exhibit potential market outlets for the lactose fraction deriving from cheese whey. Special attention is given in the production of added-value compounds as a result of enzymatic catalysis or microbial fermentations. In this context, the production of lactic acid, ethanol, microbial lipids, microbial biomass, single cell protein, poly-hydroxyalkanoates, enzymes, and endo-polysaccharides has been addressed in numerous studies dealing with the exploitation of whey lactose [
13
,
26
,
27
]. However, this article will focus on novel, promising, and not fully developed or extensively studied bioprocesses from whey lactose, targeting food applications in the context of functional food manufacture. In particular, the synthesis of lactose derivatives, mainly as novel and targeted prebiotic oligosaccharides and fatty acids esters, has lately attracted great interest [
28
,
29
,
30
]. Likewise, various food additives and functional components, such as biocolorants, medicinal mushrooms, spirulina, etc., can be produced through microbial fermentations. These aspects and other recent trends in the field of whey lactose upgrading are described in the following sections.
2.1. Enzymatic Bioprocesses
2.1.1. Galacto-Oligosaccharides
2.1.2. Lactose Fatty Acid Esters
Sugar esters are odorless, non-toxic, and biodegradable compounds of high importance for the food industry [
30
]. The most common sugar esters derive from sucrose, with an estimated global market of
$
74.6 million in 2020 [
56
]. Although, lactose esters have not been extensively studied, they have found several applications within the food, cosmetic, and pharmaceutical industries [
57
]. These sugar esters demonstrate excellent emulsifying and stability properties in food products, whereas they may be applied as low-fat alternatives. Additionally, they present antimicrobial activity against many foodborne pathogens, as well as medicinal properties such as anticancer activity [
30
,
57
].
Chemical synthesis of lactose esters is the most common route for their production. The main drawback of the chemical lactose esterification is the production of non-stereospecific esters [
57
]. The use of enzymes, such as lipases, esterases, and proteases, affects the reaction selectivity due to their regiospecifity [
57
]. Among all enzymes, lipases have attracted significant interest due to their stability during several batch reactions at high temperatures and their ability to utilize different substrates [
57
,
58
,
59
,
60
,
61
].
Lactose ester production has been studied since 1974 [
62
]. An extensive review for lactose ester production through enzymatic catalysis demonstrated that enzymes from various microbial sources—e.g.,
Candida antarctica
,
Mucor miehei,
and
Pseudomonas cepasia,
among others—can be utilized, entailing high yields. More specifically, lipases have achieved yields up to 89%, whereas the protease from
Bacillus subtilis
reached the highest yield (96%), at mild temperature conditions (45 °C) [
63
,
64
]. During sugar ester synthesis, fatty acid vinyl esters are utilized as acyl donors. Since vinyl esters are expensive and result in unstable by-products (vinyl alcohols), Enayati et al. [
65
] replaced them with fatty acids, such as lauric acid and palmitic acid, which yielded high lactose ester synthesis (93%) [
65
]. This method could be further developed by employing renewable resources with a high content of free fatty acids, such as fatty acid distillates. For instance, palm fatty acid distillate has been successfully valorized towards polyol ester production using a commercial lipase [
61
]. Even though lactose esters have been recognized for their superior properties and as attractive substitutes of synthetic surfactants [
65
,
66
], only pure lactose has been employed for their production until now [
57
].
2.2. Microbial Bioprocesses
2.2.1. Food Biocolorants and Aroma Compounds
2.2.2. Bacterial Cellulose
Bacterial cellulose is a microbial polysaccharide presenting improved water holding capacity, hydrophilicity, high degree of polymerization, mechanical strength, crystallinity, porosity, and purest fiber network, compared to plant cellulose. Several food applications have been developed for bacterial cellulose, since it has been characterized as a "generally recognized as safe" (GRAS) food by the US Food and Drug Administration (FDA). It has already been applied in ice-creams as a rheology modifier, in confectionery products as a fat replacer, as artificial meat for vegetarian consumers, as a stabilizer of emulsions, or as an immobilization carrier of probiotics and enzymes [
99
].
Bacterial cellulose is synthesized from several
Acetobacter
species.
Gluconacetobacter xylinus
(formerly known as
Acetobacter xylinum
) is one of the most studied species because of its ability to produce high bacterial cellulose concentrations using various substrates [
100
]. The implementation of inexpensive renewable resources and agro-industrial wastes as fermentation media could alleviate the high cost for bacterial cellulose production that hinders large scale manufacture. Bacterial cellulose production has been previously studied using by-products deriving from biodiesel and food industries, such as sunflower meal, glycerol, confectionery wastes, citrus by-products, grape pomace, and discarded currants, among others [
100
,
101
,
102
,
103
,
104
]. High yields (up to 15.2 g/L) of bacterial cellulose were obtained from synthetic sucrose, glucose, and fructose media [
105
,
106
,
107
]. Agro-industrial substrates such as molasses, fruit juices, or aqueous extracts from citrus residues resulted in production yields of up to 7.8 g/L [
101
,
105
]. In the case of lactose utilization, there are only a few studies dealing with bacterial cellulose production (
Table 2
). Tsouko et al. [
100
] demonstrated that synthetic lactose was not efficiently metabolized from
Komagataeibacter sucrofermentans
DSM 15973, yielding up to 1.6 g/L bacterial cellulose [
100
]. Likewise, Mikkelsen et al. [
108
] reported a final bacterial cellulose production of 0.1 g/L by
G. xylinus
ATCC 53524 grown on galactose [
108
]. Similarly, other studies have agreed that cheese whey does not support significant bacterial cellulose production by
A. xylinum
10821,
A. xylinum
23770 [
109
], and isolated from Kombucha tea
G. sacchari
[
110
]. This could be attributed to the fact that the gene that encodes β-galactosidase is not expressed by bacterial cellulose producers. Battad-Bernardo et al. [
111
] produced a mutant of
A. xylinum
by inserting
lacZ
gene, thus allowing the hydrolysis of lactose [
111
]. The mutant strain was able to produce 1.82 g/L bacterial cellulose in a whey-based substrate [
111
]. Another approach lies in the pre-treatment of cheese whey through enzymatic catalysis. In this way, Salari et al. [
112
] improved bacterial cellulose production (3.55 g/L) by
G. xylinus
PTCC 1734 using an enzymatically-hydrolyzed cheese whey [
112
]. In another study, around 5.4 g/L of bacterial cellulose was produced by the isolated
Gluconacetobacter. sucrofermentans
B-11267 strain on untreated cheese whey [
113
].
2.2.3. Functional Food Additives
Development of functional food ingredients is of paramount significance for the food industry, driven by the rising demand to manufacture food products that confer health benefits. Among others, several research studies have been conducted focusing on the production of value-added compounds from mushrooms and microalgae. Still, the full potential of cheese whey was not fully exploited in these cases.
3. Whey Proteins: Research Insights and Trends
The increasing global demand for natural ingredients in food manufacturing has led to significant research interest on whey proteins (WP) to manufacture products with desirable characteristics. Whey proteins exhibit physicochemical properties resulting in enhanced texture and quality of end-products, regarding structural and rheological functions [
142
,
143
]. Surface-active components, texture modifiers, foaming and gelling agents, thickening agents, emulsifiers, and other bioactivities, among others, indicate targeted application of WP as active ingredients [
144
,
145
,
146
] (
Figure 1
).
WPs can develop macro-, micro-, and nano-structures with numerous promising food applications, such as vehicle carrying for various bio-compounds, flavors, or nutrients (
Figure 2
). Hence, the emerging development of WP processing techniques could enable further applications that will be directed towards value-added products. In an analogous approach, the following sections will elaborate the most promising applications of cheese whey proteins. The development of edible films and coatings, nanoparticles like hydrogels, and the production of whey protein bioactive peptides as potential nutraceuticals will be further described. Within this context, novel approaches on WP implementation could foster the spectrum of end-use applications that could be incorporated in the development of a holistic process for cheese whey valorization.
3.1. Edible Films and Coatings
3.1.1. Recent Strategies for Improved Technical and Functional Properties
3.1.2. Delivery Agents of Bioactive Compounds
The deployment of specific active compounds with antimicrobial or natural antioxidant features, into the matrix of whey protein isolate formation, remains a field of significant importance [
170
,
171
]. Improved quality and safety control, along with extended shelf life, of the products, are among the main advantages reported by the use of such complex films, implying their potential application for food wrapping [
150
,
160
,
172
].
Another evolving aspect for bioactive whey protein-based films and coatings was presented via the incorporation of functional bacteria. The use of edible films and coatings as carriers of living microorganisms constitutes a challenge. Microorganisms should remain in high concentrations to exert beneficial effects (antimicrobial or probiotic) without affecting the mechanical or sensory properties of the product. Novel approaches using whey edible films and coatings have resulted in enhanced cell survival. WPC was evaluated, along with several selected biopolymers, as a potential vehicle to investigate
L. rhamnosus
GG survivability [
165
]. To date, only a few reports exist about probiotic activity in edible films and coatings from whey [
164
]. The possibility of implementing whey protein formations as a carrier matrix for viable probiotics could potentially result in better survival rates during storage and consumption, thereby promoting novel food applications.
3.2. Whey Protein Hydrogels
3.2.1. Formulations and Structural Characteristics
3.2.2. Emerging Techniques for Food Applications
3.3. Whey Protein as a Source of Nutraceuticals
3.3.1. Nutritional Aspects of Whey Proteins
Whey proteins are considered functional nutraceuticals, since they exert remarkable biological activities. They mainly consist of lactoglobulin, lactalbumin, bovine serum albumin, lactoperoxidase, lactoferrin, glycomacropeptide (GMP), and immunoglobulins [
6
]. From a nutritional aspect, whey proteins are superior to other proteins, such as caseins, since their amino acid profile includes a high proportion of essential branched-chain amino acids (BCAAs) [
221
,
222
], such as leucine, isoleucine, and valine, which are crucial in blood glucose homeostasis, metabolism, and neural function [
223
,
224
,
225
]. Recently, a Leucyl-Valine peptide in whey protein hydrolysate was found to be able to stimulate heat shock proteins response in rats [
226
]. Heat shock proteins are known to participate in stabilization and restoration of damaged proteins induced by various stress, resulting in maintaining normal cellular function [
227
]. Whey proteins also contain significant amount of sulfur amino acids, such as methionine and cysteine, which are reported to act as nutraceuticals [
228
,
229
,
230
]. In general, cheese whey proteins are well-documented as an important source of essential amino acids by means of biologically active peptides. These peptides are considered to be inactive within the sequence of the parent protein, but can be released from whey proteins in sufficient quantities under specific procedures.
Approximately 50% of whey protein is beta-lactoglobulin. Results from a recent study indicate that the Se-β-LG complex presents antitumor activity [
231
]. The authors also used β- LG nanoparticles as nutraceutical carriers to elevate transepithelial permeation, mucoadhesion, and cellular uptake. In parallel, non-covalent interactions between β-LG and polyphenol extracts of teas, coffee, and cocoa have been reported at pH values of the GIT [
232
]. The health-promoting effect of cheese whey protein is primarily attributed to their antioxidant properties [
233
,
234
] and to their promoting effect on cellular antioxidant pathways [
16
]. Furthermore, modified products of whey peptides have been shown to increase the antioxidant capacity of the plasma, reducing the risk of certain heart diseases [
235
]. BSA is another important whey protein, with several drug binding sites, that has been applied as a matrix for nanoparticle-based drug delivery [
236
].
A broad range of physiological, medical, and nutritional values have been assigned to whey protein and its derivatives, as an excellent source of bioactive peptides. These biomolecules are defined as specific protein fragments that positively influence health and have a beneficial impact on body functions, as summarized in
Table 4
. Bioactive whey components have been widely studied, revealing various capacities to modulate adiposity, cardiovascular, and gastrointestinal systems [
237
,
238
].
3.3.2. Generation of Bioactive Peptides
The versatile end applications of whey proteins render them compounds of paramount importance, to be further employed within the frame of integrated biorefineries concepts. However, further research is required to elucidate the underlying mechanisms on food fortification and in human nutrition. Nonetheless, sedimentation and recovery of protein fraction, separation of individual whey proteins and derivatives synthesis have great potential to be incorporated in an integrated process and further enhance feasibility by obtaining end-products of high-value.
4. Current Integrated Biorefineries
5. Innovative Refining Processes of Cheese Whey and Future Perspectives in Food Applications
Cheese whey is an abundant and low-cost renewable resource deriving from the cheese industry. Utilization of food-grade enzymes and microbial cells, or chemical modification, indicate economically viable approaches for the conversion of cheese whey to produce functional food products. The growing worldwide demand for added-value food products, exhibiting functional properties, is accompanied by an equally increasing market of the latter products to meet consumers' demands. Meanwhile, the transition to bio-economy era demands the sustainable production of these foods, thereby impeding the development of effective bioprocessing and integrated strategies.
Author Contributions
Conceptualization, N.K.; investigation, I.K.L., A.P., A.T., V.K., and N.K.; resources, I.K.L., A.P., A.T., and V.K.; writing—original draft preparation, I.K.L., A.P., A.T., V.K., and D.K.; writing—review and editing, A.P., V.K., E.E., and N.K.; supervision, E.E. and N.K.; project administration, N.K.
Funding
This study is part of the project "Valorization of cheese dairy wastes for the production of high added-value products" (MIS 5007020) which is implemented under the Action "Targeted Actions to Promote Research and Technology in Areas of Regional Specialization and New Competitive Areas in International Level", funded by the Operational Programme "Ionian Islands 2014-2020" and co-financed by Greece and the European Union (European Regional Development Fund).
Conflicts of Interest
The authors declare no conflict of interest.

Figure 1. Technological functions of whey protein (WP), whey protein concentrate (WPC), and whey protein isolate (WPI) in food applications.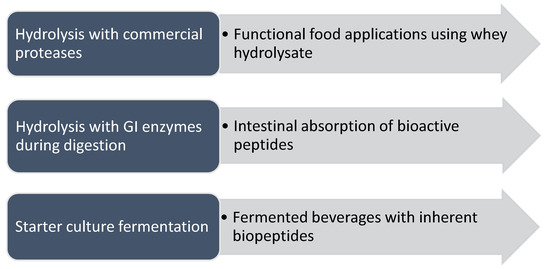 Figure 3. Production methods of bioactive peptides derived from whey proteins and their utilization potential.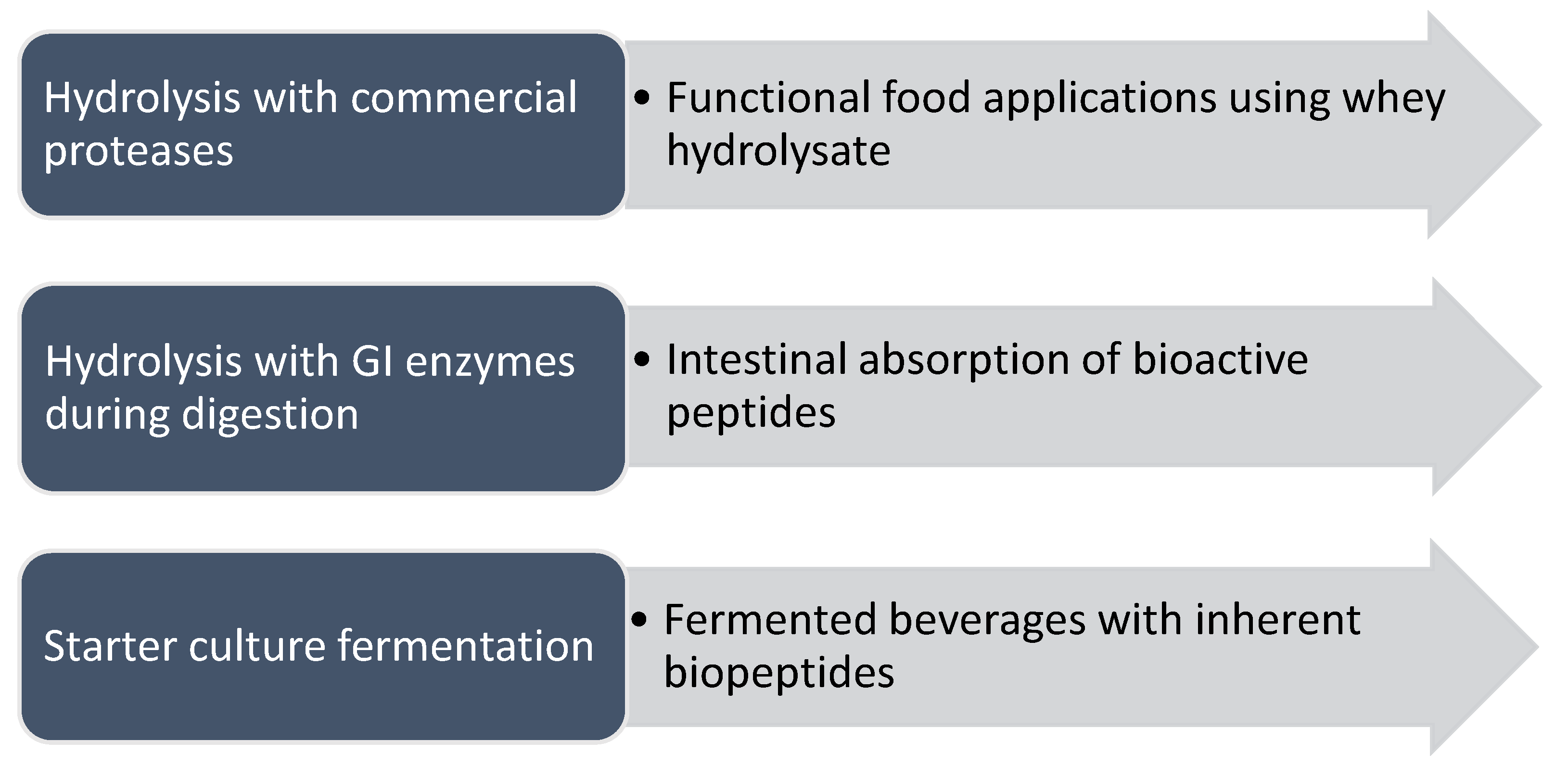 Figure 4. Proposed cheese whey-integrated biorefineries targeting food applications within the circular economy context.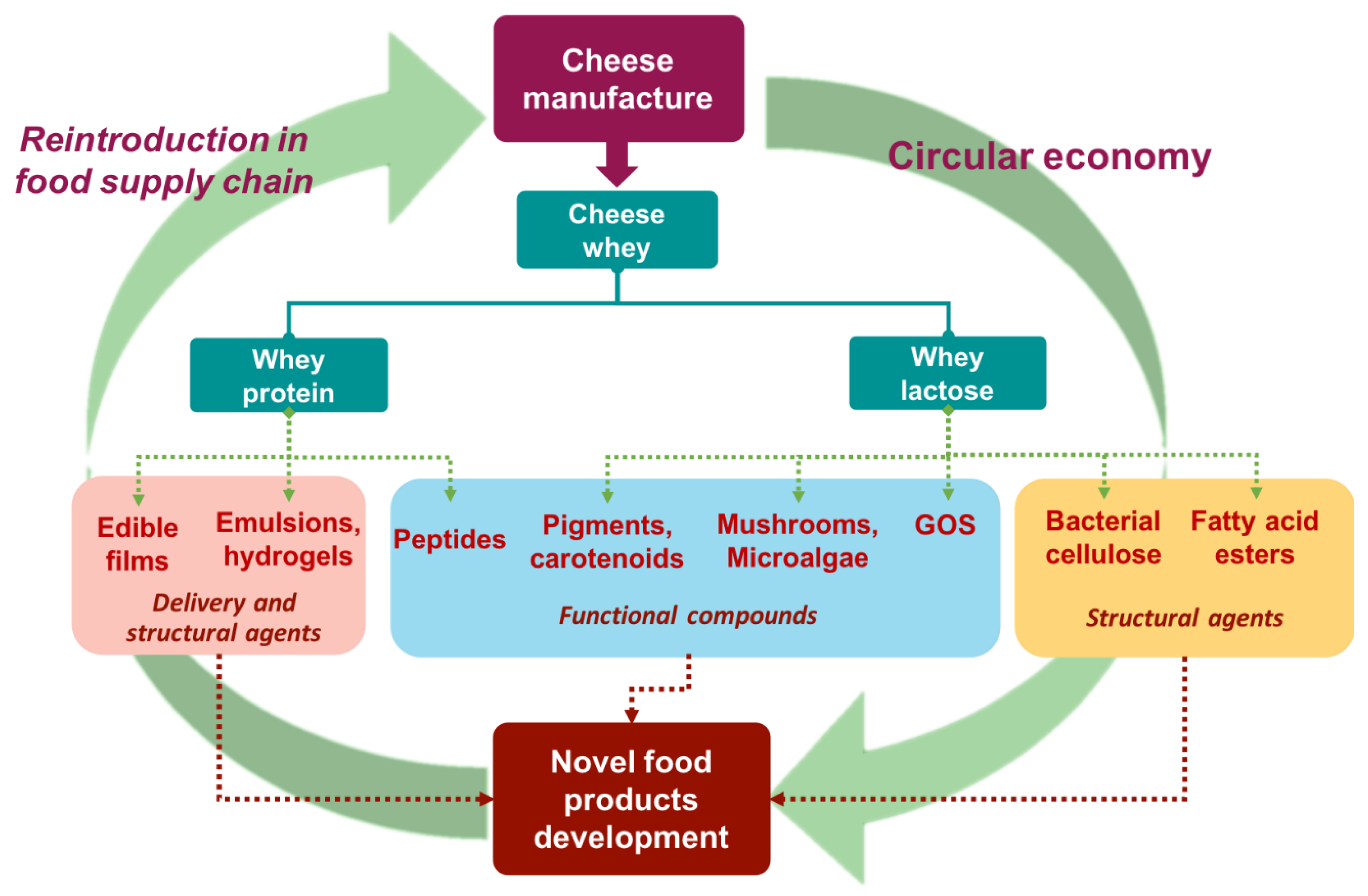 Table 1. Carotenoid production from various microorganisms through fermentation in cheese whey (CW).
Microorganism
Supplementation of CW Medium
Composition of Total Carotenoids
Concentration (mg/L)
Yield (mg/g) 1
Reference

Blakeslea trispora

ATCC 14271 & ATCC 14272
Tween 80, Span 80, β-ionone
β-carotene, γ-carotene, lycopene
1620.0
222.0
[76]

Blakeslea trispora

ATCC 14271 & ATCC 14272
Tween 80, Span 80, β-ionone
β-carotene, γ-carotene, lycopene
1360.0
175.0
[83]

Blakeslea trispora

ATCC 14271 & ATCC 14272
Tween 80, Span 80, vegetable oils
β-carotene, γ-carotene, lycopene
~672.0
16.0
[82]

Blakeslea trispora

ATCC 14271 & ATCC 14272
Tween 80, Span 80, vegetable oils, antioxidants and other nutrients
β-carotene
350.0
11.6
[84]

Blakeslea trispora

ATCC 14271 &ATCC 14272
Tween 80, Span 80, vegetable oils
N.S. 2
376.0
8.0
[85]

Mucor azygosporus

MTCC 414
Soluble starch
β-carotene
3.5
0.38
[86]

Rhodotorula mucilaginosa

NRRL 2502
N.S. 2
70.0
29.2
[80]

Rhodotorula mucilaginosa

CCY 20-7-31
β-carotene
11.3
0.38
[87]

Rhodotorula glutinis

CCY 20-2-26
β-carotene
51.2
1.48
[87]

Rhodotorula rubra

GED5 co-culture with

Kluyveromyces lactis

MP11
Torularhodin, β-carotene, torulene
10.2
0.42
[88]

Rhodotorula glutinis

22P co-culture with

Lactobacillus helveticus

β-carotene, torularhodin, torulene
8.09
0.27
[89]

Rhodotorula rubra

GED8 co-culture with

Lactobacillus bulbaricus, Streptococcus thermophilus

β-carotene, torulene, torularhodin
13.1
0.50
[90]

Sporidiobolus salmonicor

CBS 2636
N.S. 2
0.91
0.25
[91]

Sporobolomyces roseus

CCY 19-4-8
β-carotene
29.4
2.89
[87]

Dietzia natronolimnaea

HS-1
canthaxanthin (2.87 mg/L)
3.06
~0.9
[77]
1 Yield expressed as milligrams of carotenoids per gram of dried biomass; 2 N.S.: Not specified.
Microorganism
Carbon Source
BC (g/L)
Reference

K. sucrofermentans

DSM 15973
Synthetic lactose
1.6
[100]

G. xylinus

ATCC 53524
Synthetic galactose
0.1
[108]

A. xylinum

10821
Cheese whey
0.04
[109]

A. xylinum

23770
Cheese whey
1.13
[109]

G. sacchari

Cheese whey
0.15
[110]

A. xylinum

mutant
Cheese whey
1.82
[111]

G. xylinus

PTCC 1734
Hydrolyzed cheese whey
3.55
[112]

G. sucrofermentans

B-11267
Cheese whey
5.4
[113]

Table 3. Edible films formation from whey protein isolate (WPI) and whey protein concentrate (WPC) and their functional features.
Substrate
Promoting Compound
Functionality
Reference
WPI
Almonds, walnut oil
Water barrier improvement
[148]
β-cyclodextrin/eugenol, carvacrol
Antimicrobial component delivery
[149]
Lysozyme
Antimicrobial component delivery
[150]
Montmorillonite nanoplatelets
Oxygen barriers improvement
[151]
Montmorillonite clay nanoparticles
Thermal stability, water vapor permeability
[152]
Nanocrystalline cellulose, transglutaminase
Improved mechanical properties
[153]
Oat husk nanocellulose
Enhanced tensile strength, solubility, decreased elongation at break and moisture content, decreased transparency and water vapor permeability
[154]
Pullulan, montmorillonite
Improve the mechanical properties, thermal properties, and water resistance
[155]
Sodium laurate-modified TiO2 nanoparticles
Water vapor permeability decreased, tensile strength increase, decreased transparency
[156]
Starch
Water vapor permeability, microstructure
[157]
Zein
Enhanced water solubility and heat-sealablity
[158]
Zein nanoparticles
Improved moisture barrier and mechanical properties
[159]
WPC
Cinnamon essential oil
Antimicrobial
[160]
Glucerol, pullulan, beeswax
Improved color indices, diminished water solubility and water vapor permeability, and increased tensile strength
[161]
Immunoglobulins
Increase stickiness, adhesion, and tensile strength of the films
[162]
Liquid smoke
Antimicrobial/improved mechanical properties
[163]
Montmorilonite, lycopene
Antioxidant activity and UV-vis light protection/mechanical properties improvement
[164]
Rosmarinic acid, carnosol, carnosic acid
Sodium alginate, pectin, carrageenan, locust been gum/

L. rhamnosus

Enhanced survival during drying and storage, reduced film water vapor permeability
[165]
Sunflower, beeswax
Water vapor permeability
[166]

Table 4. Whey protein edible film formation from whey protein isolate (WPI) and whey protein isolate (WPI) and their functional features.
Biological Function
Formulation
Test Model
References
Anti-diabetic
Whey protein hydrolysate
Insulin-resistant rats
[239]
Whey protein
Human
[240]
Anti-inflammatory
β-lactoglobulin hydrolysate
In vitro
[241]
Anti-hypertensive
Whey protein concentrate
In vitro
[242]
Anti-obesity
Whey protein concentrate
Obese human
[243]
Whey protein concentrate
Obese human
[244]
Antitumor
β-lactoglobulin hydrolysate

In vitro

[231]
Benefit in resistant exercise
Hydrolyzed whey protein
Human
[245]
Blood pressure lowering
Whey protein hydrolysate
Rats
[246]
Dermatoprotective
Whey peptide
Mice
[247]
GI motility
Whey protein concentrate, Whey protein Hydrolysate
Mice
[248]
Gut and energy homeostasis
Whey protein isolate
Mice
[249]
Hypolipidemic
Whey protein
Mice
[234]
Muscle protein synthesis/glycogen content
Whey protein hydrolysate
Mice
[226]
Osteroprotection
Whey protein derived dipeptide Glu-Glu
In vitro
[250]
Oxidative stress
Whey protein concentrate
Mice
[251]
Oxidative stress/Glucose metabolism
Whey protein isolate
Overweight/obese patients
[252]
Phenylketonouria therapy
Whey protein glycomacropeptide
Human/mice
[253]
Recovery of muscle functions
Whey protein hydrolysate
Human
[254]
Whey protein
Human
[255]
Sceletical muscle protection
Whey protein hydrolysate
Rats
[256]

© 2019 by the authors. Licensee MDPI, Basel, Switzerland. This article is an open access article distributed under the terms and conditions of the Creative Commons Attribution (CC BY) license (http://creativecommons.org/licenses/by/4.0/).