Open Access This article is
freely available
re-usable
Article
Moral Education for Sustainable Development: Exploring Morally Challenging Business Situations within the Global Supply Chain Context
1
Textile and Apparel Management, University of Missouri, Columbia, MO 65211, USA
2
Textile, Merchandising, and Interiors, University of Georgia, Athens, GA 30602, USA
3
Textiles, Merchandising and Fashion Design, Seoul National University, Seoul 08826, Korea
4
School of Human Sciences, Mississippi State University, Starkville, MS 39762, USA
5
Consumer, Apparel and Retail Studies, University of North Carolina at Greensboro, Greensboro, NC 27402, USA
6
Apparel, Textiles, and Interior Design, Kansas State University, Manhattan, KS 66506, USA
7
Apparel, Events, and Hospitality Management, Iowa State University, Ames, IA 50011, USA
8
Center for Excellence in Learning and Teaching, Iowa State University, Ames, IA 50011, USA
*
Author to whom correspondence should be addressed.
Received: 31 July 2017 / Accepted: 11 September 2017 / Published: 15 September 2017
Abstract
:
This study presents the need for moral development education of current and future professionals so they can help build sustainable companies and global supply chains. Grounded in Ha-Brookshire's moral responsibility theory of corporate sustainability, the authors explored a set of real-life business situations where business professionals experienced morally challenging dilemmas. The study was conducted within the context of the textile and apparel (TA) industry because of the global and fragmented supply chain nature of the industry. The real-life business situations were interpreted using Kohlberg's moral development stage theory. The results of in-depth individual interviews followed by three focus groups of industry professionals in spring 2017 showed that participants have experienced a variety of morally challenging business situations throughout their careers. This includes simple problems at the individual and firm levels, as well as wicked and complex problems at the industry and global levels. The study concludes that for TA businesses to be truly sustainable, professionals' moral ability is critical and, therefore, appropriate moral development education is necessary.
Keywords:
moral development; moral education; corporate sustainability; business situations
2. Literature Review
2.1. Sustainability Educaton in TA
The topic of sustainability has been typically integrated into the TA curriculum as an additional course or an extra discussion to a TA course [
13
] rather than systemically integrated throughout the curriculum. Armstrong and LeHew emphasized the need for a holistic approach, aligning sustainability with any discipline and based on a scrutinized understanding of both the explicit and implicit implications of sustainable development of the TA industry [
13
]. Also, Leerberg et al. [
14
] reported on the educational efforts for sustainable apparel design at Kolding School of Design, where sustainability learning modules were integrated into a practice-based studio course and the theory-based design criticism courses. Through the courses, design students were challenged to consider various aspects of sustainable apparel manufacturing, including life cycles of materials, quality of design, function, aesthetics, etc. The authors [
14
] emphasized the importance of teaching responsible and sustainable design concepts, which will empower individual design professionals to make positive changes in their decision making toward sustainable design.
As the TA industry uniquely involves both technology and agriculture of raw materials, the field needs to explore additional morally challenging situations that have not been fully covered by other fields (e.g., organic farming, use of pesticides, genetically modified cotton, etc.). TA academicians and professionals also acknowledge the need to accommodate the breadth and depth of sustainability knowledge, including environmental regulations, supply chain complexities, ethical and social responsibility, etc. [
2
]. More recently, a team of TA educators developed an online educational portal that provides professional development resources from the science of climate change to its connection to the TA industry [
15
]. However, sustainability in TA curriculum, so far, is mostly addressed as supplemental rather than foundational due to several barriers such as content limitations, deficiency of scientific knowledge, lack of tools and strategies, and lack of student interest [
2
].
2.2. Moral Responsibility Theory of Corporate Sustainability
While previous efforts in sustainability have focused on specific content knowledge about how to improve sustainability goals, Ha-Brookshire's [
5
] MRCS theory offers new insights into the need for evaluating sustainability from the corporate moral responsibility perspective. According to the theory, sustainability is a moral duty for all corporations to fulfill and, therefore, all members of a corporation must abide by moral duties throughout the supply chain for any product to be truly sustainable. The logic is that a corporation acts as a person in the legal system (a.k.a. corporate personhood) [
6
] and, therefore, each corporation bears moral responsibilities toward society and the natural world as all people do [
6
,
16
,
17
].
One of the key points in Ha-Brookshire's [
5
] MRCS theory is that members of corporations, whether they are cotton farmers in the U.S. or apparel factory managers in Bangladesh, must act morally responsible so the company and the entire supply chain can become more sustainable, thus fostering a greater sustainability in the TA industry. It follows that there is an immediate need to train and educate the future workforce to be morally responsible so professionals are prepared to evaluate, develop, and implement various morally responsible corporate sustainability activities. However, little is known about how industry professionals deal with sustainability-related business decisions from the moral responsibility perspective and how they negotiate and solve the conflicts between short-term, business-focused goals and long-term social or environmental goals.
2.3. Need for Moral Development Education for Corporate Sustainability
The gap in our understanding of difficult situations that industry professionals face from the moral perspective creates a challenge for educators: How can we prepare future professionals to lead the industry focusing on sustainability? Without an appropriate level of moral development, the graduates may not be able to exercise their moral ability and, therefore, according to MRCS theory, truly sustainable TA supply chains would be difficult to achieve. Consequently, how can we teach moral ability?
For moral development education, literature suggests that three key areas of moral ability must be tackled: moral cognition, moral affect, and moral behavior [
18
]. First, moral cognition education focuses on cognitive processes such as reasoning and evaluation. In fact, after examining college students' ethical and intellectual development, Perry [
19
] found that through effective education students were able to move away from a dualistic worldview, recognize multiple perspectives, and take a contextual approach to judge adequacy of moral values. Similarly, Passarella and Terenzini [
20
] showed that major changes in moral cognitive processing indeed take place during the college period. Therefore, the authors Passarella and Terenzini [
20
] argued that proper moral development education during college years is necessary to help students develop their moral ability.
Second, moral-effect researchers focus on emotions. Empathy is known to be the primary moral emotion, and the researchers suggest education is key to enhance college students' empathy toward others, society, and the world [
20
,
21
]. In this light, Noddings [
22
] showed that peers and authorities can help students develop moral emotions through modeling, dialogue, practice, and confirmation.
Finally, with regard to moral behavior, Bandura [
23
] argued that all behaviors are learned through observing others' behaviors, following role models, or watching consequences of desirable or undesirable behaviors. This is the gist of social learning theory [
23
]. In this light, Astin [
24
] found that students' values, beliefs, and aspirations indeed changed in the direction of the dominant values, beliefs, and aspirations of the peer group during the college years and, therefore, having appropriate peer role models and cases is critical for moral behavior development of undergraduate students.
2.4. Kohlberg's Moral Development Stage Theory
2.5. Research Gaps and Objectives
Following Kohlberg's [
12
] theory of moral development, the first step in helping individuals to increase their moral ability is to identify and categorize real-life morally challenging business situations. These real-life business situations could be used as the basis to create appropriate educational materials, especially problem-based learning materials. This is particularly important for promoting corporate sustainability and a sustainable supply chain in the TA industry because of the extensive breadth and depth of sustainability knowledge required for TA professionals [
2
] to make morally sound decisions. A collection of real-life situations could also help when developing a comprehensive educational module for students' moral development throughout their college career. Therefore, the study findings will help address the lack of specific content representing TA professionals' everyday morally challenging situations, which then could help identify appropriate educational techniques and build effective educational materials. Consequently, the purpose of this study was (a) to identify real-life morally challenging business situations, which TA professionals have experienced or are currently experiencing and (b) to categorize these situations into different complexity levels that would require various degrees of problem solvers' moral ability, as described by Kohlberg [
12
].
3. Methods
3.1. Two-Step Approach
We utilized a two-step approach: (a) in-depth individual interviews and (b) focus groups. Due to the exploratory nature of the study, in-depth interviews were chosen because they allowed the researchers to best capture participants' views through their own words and experiences rather than assuming elements of a new, little researched topic [
26
]. In addition, qualitative investigation allows researchers to understand relationships among nuanced pieces of a process so that a more complete picture or theory can be formed [
26
]. As topics of moral responsibility for sustainability and morally challenging situations can be sensitive, an interview allows for an open-ended, conversational tone to put participants at ease. The goal of the interviews was to gather as many diverse morally challenging situations as possible.
Next, a focus group is a useful tool when researchers want to see group interactions among the participants [
27
]. An open and free discussion of a topic by a group of diverse experts enables a deeper understanding of the essence of related experiences and allows researchers to better capture the participants' views, opinions, and attitudes. In this study, the focus group was designed to (a) validate and explicate the stories that were collected during the interview stage; (b) enrich the previously captured real-life situations; and (c) gather any additional morally challenging situations that could have been missed during the interview stage.
3.2. Participants
Using criterion sampling to ensure the research goals were addressed [
26
], the participants were recruited for their professional experiences in the TA industry. Professionals who are retired or at near retirement were targeted not only for their extensive experiences but also their ability to share more sensitive stories related to morally challenging situations without any blowback or threat from their current or past employers. We also targeted people who work with extensive groups of people within the TA industry to gather as many real-life situations as possible. Due to the sensitive nature of morally challenging stories, we also sought professionals within the research team's professional network to allow for researcher-participant trust. Finally, we ensured that participants represented a variety of supply chain functions, from design and market research to sourcing, merchandising, and retail.
A total of 14 one-on-one interviews were conducted by six researchers. Two participants were in cotton farming, two in yarn manufacturing, two in accessory manufacturing, one in product development, two in design, three in global sourcing, two in merchandising/retailing, and one in marketing communication. The focus group included 10 participants. Five of them were also interviewed in the earlier phase, and the other five were new to this project. The same criteria for sampling were used. The focus groups were conducted in Atlanta, Georgia, where the research team members and 10 professionals met and discussed the outcomes of in-depth interview results and additional business situations deemed to be morally challenging.
Table 1
shows the characteristics of the 19 study participants.
3.3. Data Collection and Analysis
Interview
. With the approval of the Institutional Review Board, interviews were conducted in spring 2017. Each interview took approximately 50–80 min, and the conversations were audio recorded and transcribed for analysis purposes. Demographic questions were asked for the purpose of clarifying the respondents' expertise in the industry. Interview questions started with positive aspects of their professional experiences, such as "What do you like most about your role in the industry?" Gradually, the questions addressed more challenging situations they may have experienced or heard from others, such as "What were the tough choices that you made every day or that you have made recently?" "Tell me of a time when you made some difficult decisions". "What worries you the most about the future of the industry?" Or, "When was the last time you faced a decision that did not sit well with you? What was that about?"
Focus group
. Prior to the focus group, the research team members analyzed and interpreted the interview data. The results of these preliminary findings were then shared with the 10 industry professionals who participated in the focus groups. Three focus groups were formed, with each group including 3–4 professionals and 2–3 research team members. Each group was tasked with reviewing the interview preliminary results, validating them as real-life situations, clarifying and adding more details to the situations, and seeking additional situations. This process took approximately three hours. The results of each focus group's discussion were then shared with the entire team of the participants and researchers, who discussed the overall themes, commonalities, and differences. This process took an additional two hours.
All focus group participants agreed that the situations collected through in-depth interviews were consistent with their experience within the industry, whether through direct personal experience or observation of colleagues' experiences. Next, participants emphasized the importance of creating new educational opportunities to enhance college students' and/or young professionals' moral ability. In fact, one of the participants, Damien, shared "I would love to be a part of this project going forward. This is so important, and I wish I had this education before entering the workforce". Finally, building on each other's stories, participants provided detailed accounts of additional situations with more specific contexts, rich descriptions, and details, which validated and expanded the interview data.
Rapport and trustworthiness.
Throughout the interviews and focus group activities, rapport between the research team and the participants was pursued, as it would help minimize social desirability bias in responses. Some participants made this clear by indicating the private nature of what they were saying: "You won't share the names, right?" or "This story is just for you, guys." Other participants were drawn to the topic itself, indicating their willingness to share openly, which was reaffirmed by stating they were highly interested in seeing the study once it was finished. All participants showed their strong interest in this topic by seeking future updates on and input to this study's topic. The thick descriptions and quotes provided in the findings below also indicate that participants were comfortable speaking openly on the sensitive topics, increasing the trustworthiness of the study findings [
26
].
Interpretation
. Both interview and focus group data were interpreted by the entire research team. Each story was discussed and assessed for the degree of complexity and the level of moral ability required by a problem solver. Throughout this process, two major theme categories emerged across the TA supply chain: context and complexity. Context ranged from individual or firm level to industry or global level. Complexity ranged from simple to very complex and difficult situations. Each story was then placed within the
X
-
Y
axis plot, helping the research team understand the different levels of moral challenges that professionals may face, which might require a different range of moral abilities (
Figure 1
). These stories were not specific to any particular area of the TA supply chain; rather, they were consistently present across the supply chain members.
The
X
-axis shows the varying degrees of morally challenging situations, from simple, easy-to-solve problems on the left side (labeled simple) to complex, difficult-to-solve problems on the right side (labeled wicked). Simple problems usually require simple solutions, and most of the professionals are able to address the problems without deeper analysis or extended considerations. At the same time, wicked problems, being highly complex, require consideration of multiple interdependent factors [
28
] and, therefore, every wicked problem is unique and the solutions may not be inherently right or wrong; rather, the solutions may create other problems [
29
].
The
Y
-axis indicates the degree to which a situation takes place from the individual or firm levels up to the industry and global levels at the top of the chart. In this study, individual-level contexts were labeled as such because they typically affected only one person and required actions of the professional to solve such situations. Firm-level contexts focused on a specific firm's internal situations in which the firm had the power to make decisions on future actions. The industry-level contexts were deemed to deal with business conditions that cannot be fixed or solved by only one firm due to the presence of an industry-level force or conditions. Finally, the global-level contexts were identified as morally challenging situations created by macro-level forces, such as cultural differences, domestic and/or foreign regulations, or characteristics of the dominant economic paradigm (e.g., emphasis on profit and perpetual growth).
4. Interpretation
Through the evaluation process of morally challenging situations identified by participants, all situations were classified across the two continuums of
complexity
and
context
(
Figure 1
). Most situations identified as simple were positioned in the lower left corner of the X-Y plot, suggesting individual level problems tend to also have a lower degree of complexity. At the same time, wicked situations were positioned in the upper right corner of the plot due to the complex, interdependent nature of the situations as well as the inability of one professional or a single firm to implement a solution. Within the aforementioned structure of the study data, the next section is organized into the five categories of morally challenging business situations shared by the study participants: (a) Individual-Simple; (b) Individual-Wicked; (c) Firm-Simple; (d) Industry-Wicked; and (e) Global-Wicked.
Figure 1
describes the study findings based on the context and complexity of the morally challenging situations that emerged from the study data. Each box will be explained in detail in the next section.
5. Conclusions
This study is not without limitations. Given the exploratory nature of the study, the findings must be interpreted with caution; they are not recommended to be generalized. Rather, the findings show potential contexts and complexities of morally challenging situations that TA professionals face in everyday settings. Therefore, further empirical research utilizing surveys or other quantitative techniques would help generalize the study findings with the TA supply chain. Furthermore, the study findings do not show how often TA professionals face such morally challenging situations throughout their career. Additional quantitative research would help us gauge the extent of moral ability that might be necessary when professionals navigate their professional lives. The context of the TA industry, which operates from developing countries based on low-wage labor to developed countries based on technology and innovation, is also recommended to be considered when extrapolating the findings to other industries. Consideration of whether or not similar morally challenging situations are common in other industries, such as automobiles or computers, would be useful when developing moral development educational materials. Finally, further research is recommended to assess the extent of business professionals' exposure to such morally challenging situations. That would further validate the need for professional moral development education.
Acknowledgments
This material is based upon work that is supported by the National Institute of Food and Agriculture, U.S. Department of Agriculture, under award number 2017-70003-26392.
Author Contributions
Jung Ha-Brookshire conceived the research idea and was responsible for drafting the paper initially. The rest of the researchers collected a portion of the study data and analyzed the study data collectively. Everyone contributed to editing the manuscript.
Conflicts of Interest
The authors declare no conflict of interest.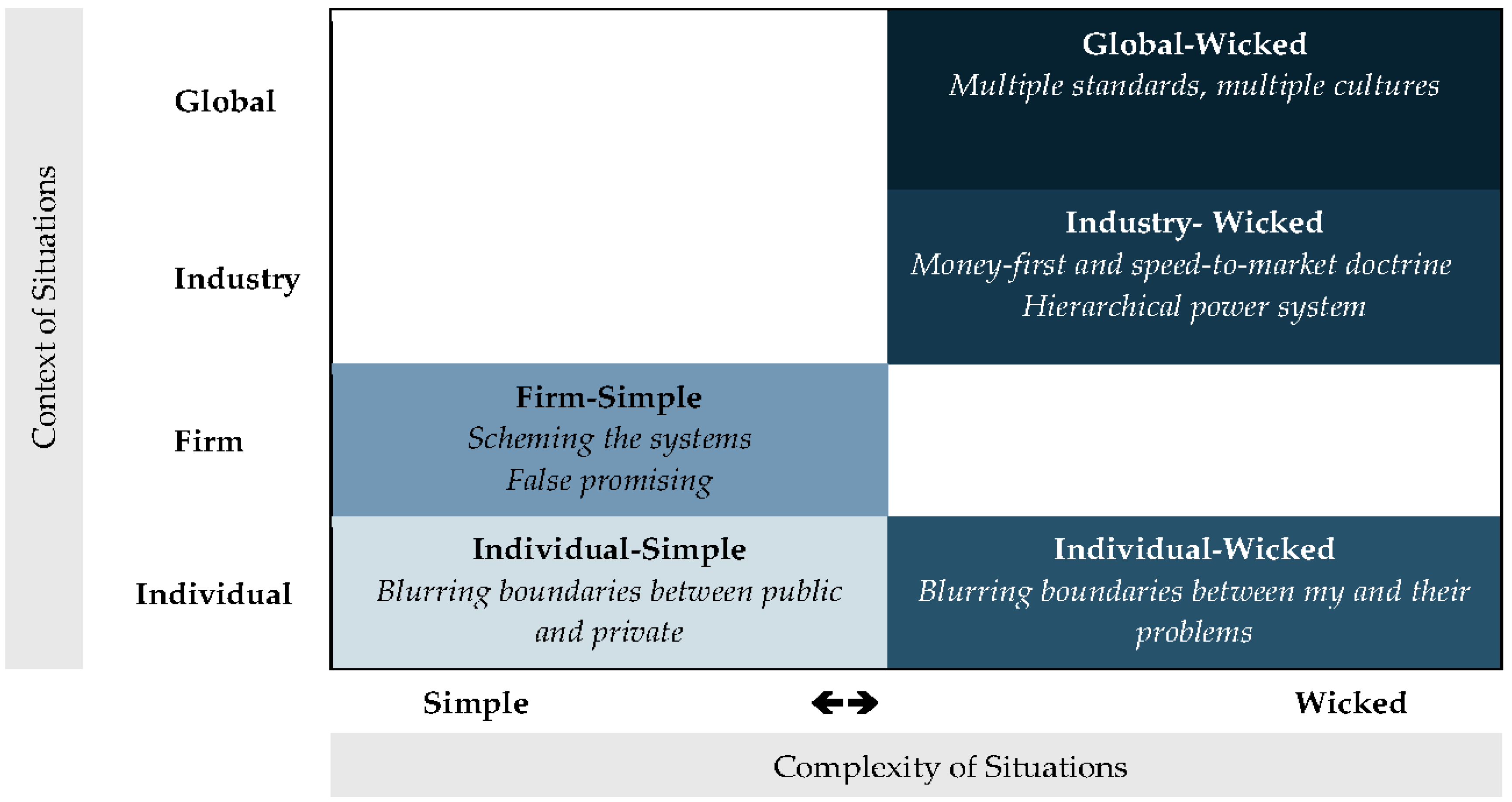 Table 1. Descriptions of the Study Participants.

| Name a | Activities | Descriptions |
| --- | --- | --- |
| Mark | Interview and Focus Group | A second generation cotton farmer with over 40 years of experience. The most difficult situation: following all current regulations and rules to continue his business in a challenging market environment. |
| James | Interview | A third-generation cotton farmer and gin owner of 40 years. The most difficult situation: major companies' false claims about cotton and cotton industry. |
| Amanda | Interview and Focus Group | A global sourcing professional of uniform products with over 20 years of experience. The most difficult situation: not being able to keep the promises she made to her vendors. |
| Jean | Interview and Focus Group | A global sourcing professional of women's intimate wear with over 20 years of experience. Currently residing in New York, trying to make the supply chain more sustainable. The most difficult situation: not being able to exercise her personal values in professional settings. |
| Sherry | Interview | A global sourcing professional of outdoor wear based in the Midwest with over 30 years of experience. Primarily works with vendors in China, Bangladesh, and some African countries. The most difficult situation: to watch U.S. professionals taking bribes as part of their regular income sources in developing countries. |
| Damien | Focus group | A retired executive from an accessory manufacturing company in the Southeast. The most difficult experience: false marketing claims that are out of control. |
| Sarah | Interview | A color analyst in an apparel company in the Southeast with 35 years of experience. She used to work in NYC for a large buying office. The most difficult experience: dealing with and honoring copyrights. |
| Scott | Interview | A communication specialist of 3 years in a marketing cooperative in the Midwest. The most difficult experience: being a young professional, questioning senior colleagues' decisions and rules of negotiating with more experienced clients. |
| Derek | Interview | A VP of Sales for a yarn manufacturer with over 30 years of experience. The most difficult situation: to satisfy customers' quick delivery requests without jeopardizing relationships on a daily basis. |
| Charles | Interview | A CEO of a yarn manufacturing mill with 50 years of experience. The most difficult situation: closing down plants and moving the facilities to another country. |
| Julie | Interview and Focus Group | A director of product development for an apparel company with 20 years of experience. The most difficult situation: not honoring contracts (e.g., shipping wrong goods to retailers) due to various circumstances. |
| Danielle | Interview | A designer for a women's casual wear company with 15 years of experience. The most difficult situation: understanding that her work was contributing to water pollution in Bangladesh. |
| Sally | Interview | A VP of merchandising and design for a large apparel company with 30 years of experience. The most difficult situation: dealing with both factories and retailers when no one wants to compromise. |
| Sunny | Interview and Focus Group | A retired executive of a large accessory company with 40 years of experience. The most difficult situation: being threatened by retailers to issue unsubstantiated chargebacks to the vendors who had no faults. |
| Melanie | Interview | A retired executive of a large retail store chain with 40+ years of experience. The most difficult situation: dealing with "small" favors from vendors (e.g., expensive dinner, gifts, etc.). |
| Amy | Focus group | A logistics specialist for a large apparel company with 25 years of experience. The most difficult situation: colleagues used company's resources for personal benefits (e.g., using company's containers to import personal goods). |
| Danny | Focus group | A general manager for a uniform manufacturer with 30 years of experience. The most difficult situation: standing up for wrongdoings of his supervisor. |
| Jaime | Focus group | A retired sourcing professional with over 20 years of experience; used to work in New York City. The most difficult situation: realizing her supervisor had a mistress in Hong Kong who was supported by the company's money. |
| Kris | Focus group | A retired executive of a large apparel brand with 40+ years of experience. The most difficult situation: copyright issues and marketing games. |
a All names here are pseudo names.
© 2017 by the authors. Licensee MDPI, Basel, Switzerland. This article is an open access article distributed under the terms and conditions of the Creative Commons Attribution (CC BY) license (http://creativecommons.org/licenses/by/4.0/).