Open Access This article is
freely available
re-usable
Article
Monitoring Viability and Sustainability in Healthcare Organizations
1
Department of Pharmacy and Pharmanomics Interdepartmental Center, University of Salerno, 84084 Salerno, Italy
2
Department of Management Studies and Quantitative Methods, "Parthenope" University of Naples, 80132 Naples, Italy
3
Department of Political, Social and Communication Studies, University of Salerno, 84084 Salerno, Italy
4
Department of Economics, University of Foggia, 71121 Foggia, Italy
5
Unipegaso, 80132 Naples, Italy
*
Authors to whom correspondence should be addressed.
Received: 23 August 2018 / Accepted: 29 September 2018 / Published: 3 October 2018
Abstract
:
The paper aims to advocate the incorporating of the sustainability perspective into the management control system of healthcare organizations. The study is based on two main premises: (1) the evolution of business models towards a wide perspective of the sustainability approach; (2) the evolution of control systems in healthcare organizations towards a control-based approach to monitor the effectiveness and efficiency of the service targeted primarily to cut costs and expenses. Our methodology is developed at theoretical and conceptual level starting from: (1) a literature review on the issue, highlighting main trends and gaps and (2) the adoption of the Viable Systems Approach (VSA) as a conceptual framework oriented to integrate a wide variety of stakeholder perspectives and interests into the business model. Our findings lead us to introduce the
Systems Viability Monitoring Model for Sustainability
as a potential reference framework to build healthcare management control systems in which the notion of 'systems viability,' as defined by VSA, becomes a bridging concept by means of which the sustainability perspective can be incorporated into the management control system of healthcare organizations.
Keywords:
healthcare organizations; control; viability; sustainability; systems monitoring
Author Contributions
Conceptualization, M.S.; Methodology, C.B. and P.P.; Software, C.B.; Formal Analysis, C.B., P.P. and P.D.N.; Resources, M.L.; Data Curation, C.B. and M.L.; Writing-Original Draft Preparation, C.B. and P.D.N.; Writing-Review & Editing, M.S., C.B. and a Native English Language Speaker; Supervision, M.S.; please turn to the CRediT taxonomy for the term explanation.
Funding
This research received no external funding
Conflicts of Interest
The authors declare no conflict of interest.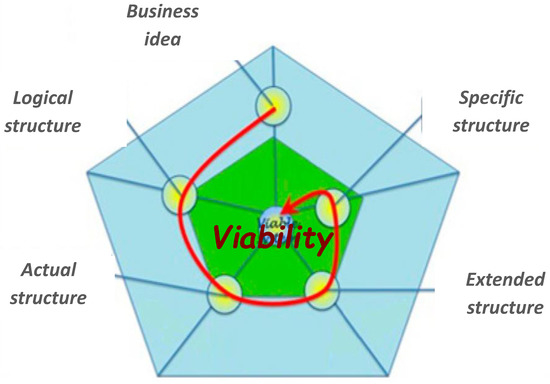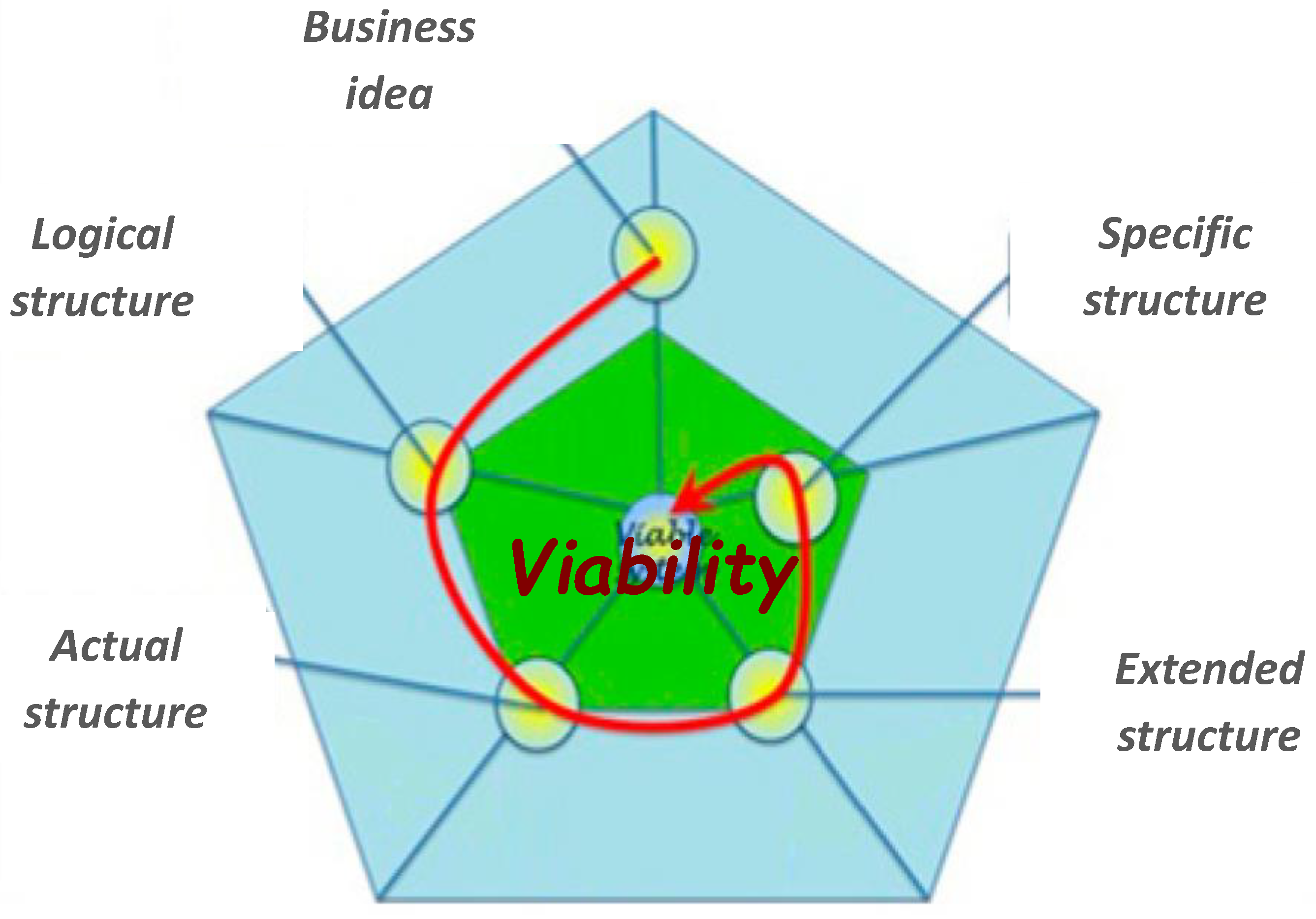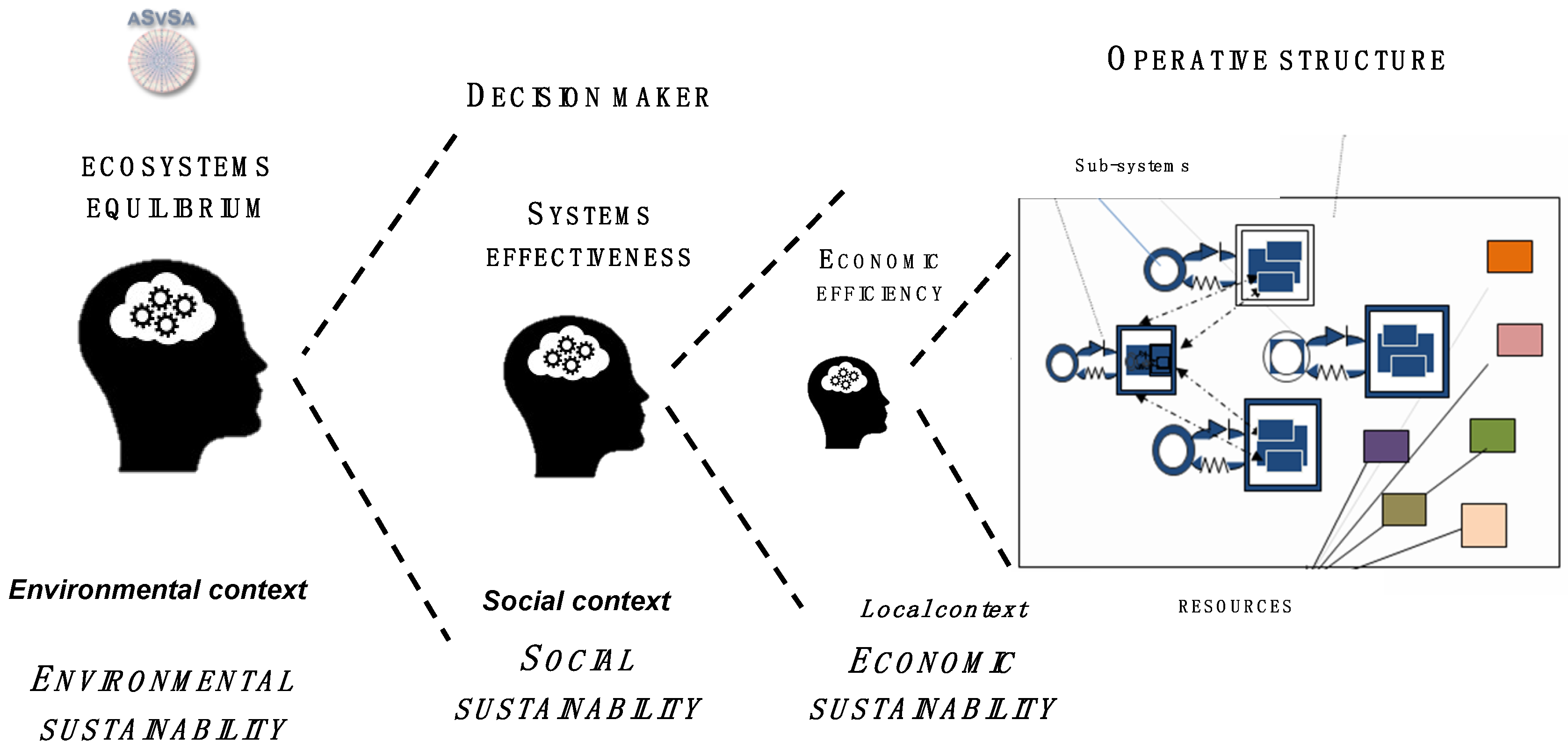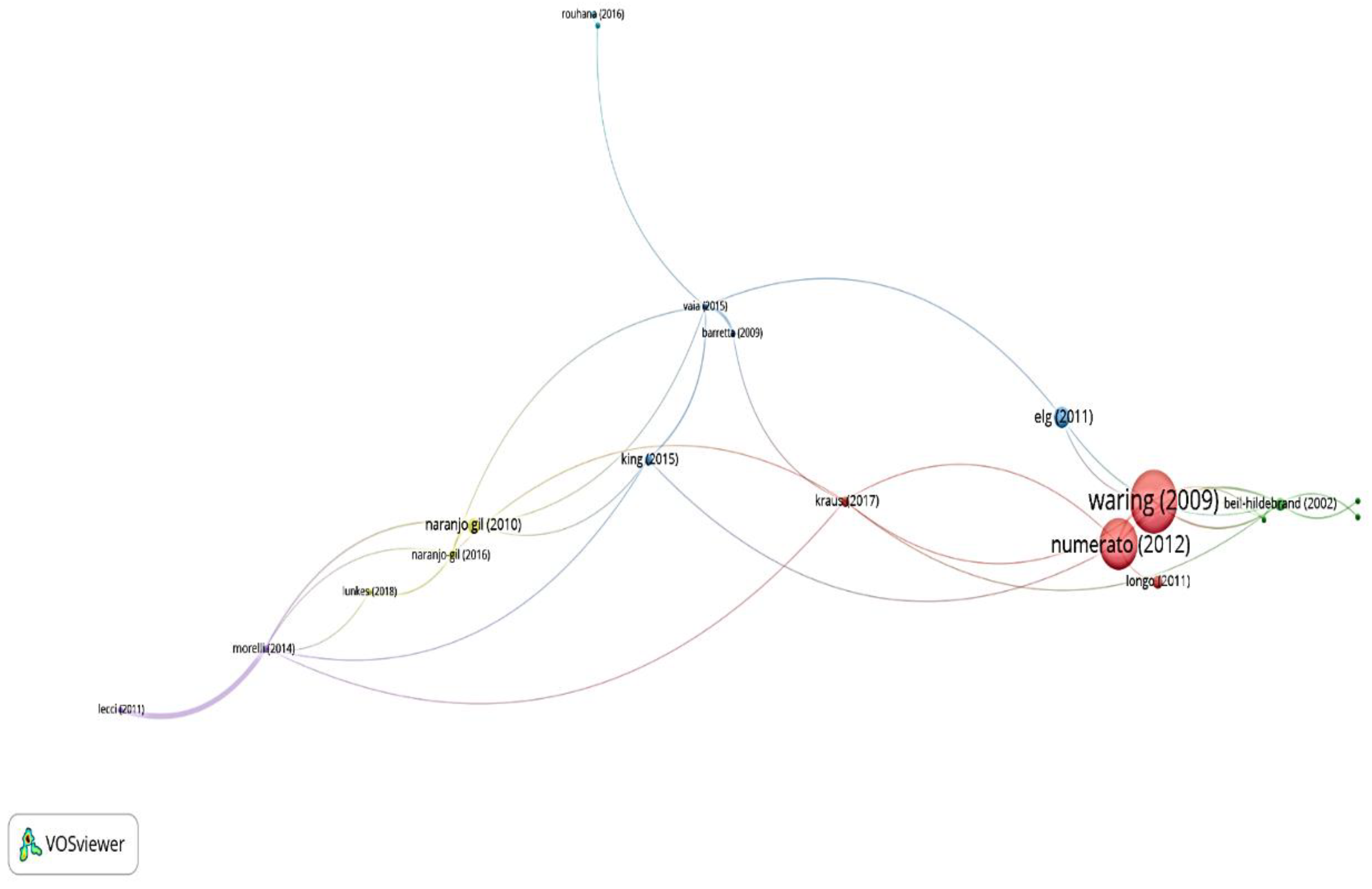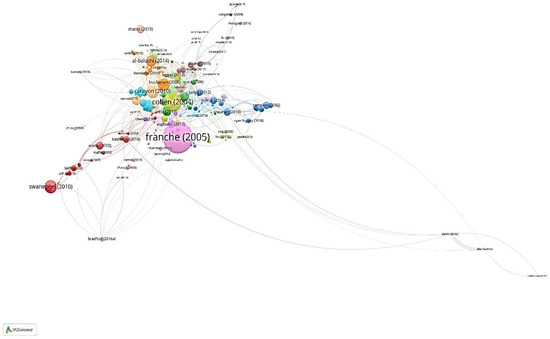 Figure 4. VOSviewer visualization (for document) using the bibliographic coupling technique on TITL- ABS-KEY: ("sustainab*" AND "healthcare").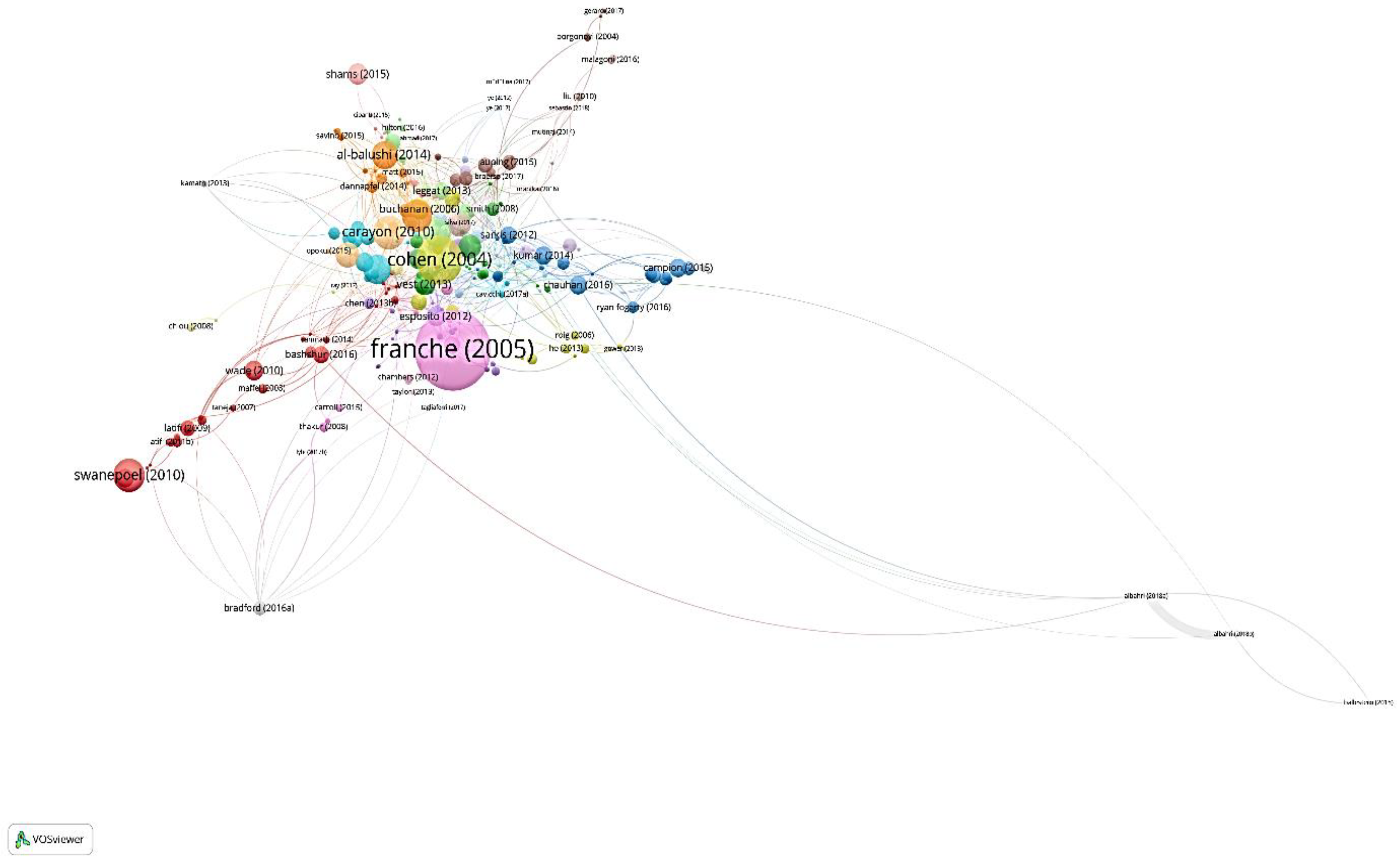 Figure 5.
Relationship between viability, sustainability and survival according the decision/action/control framework of VSA (Source: [
54
]).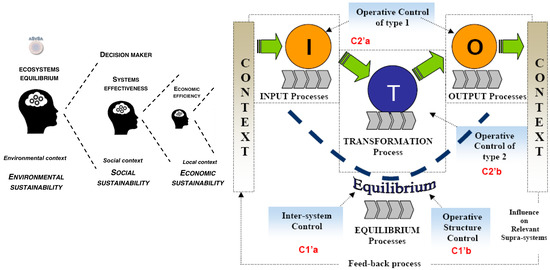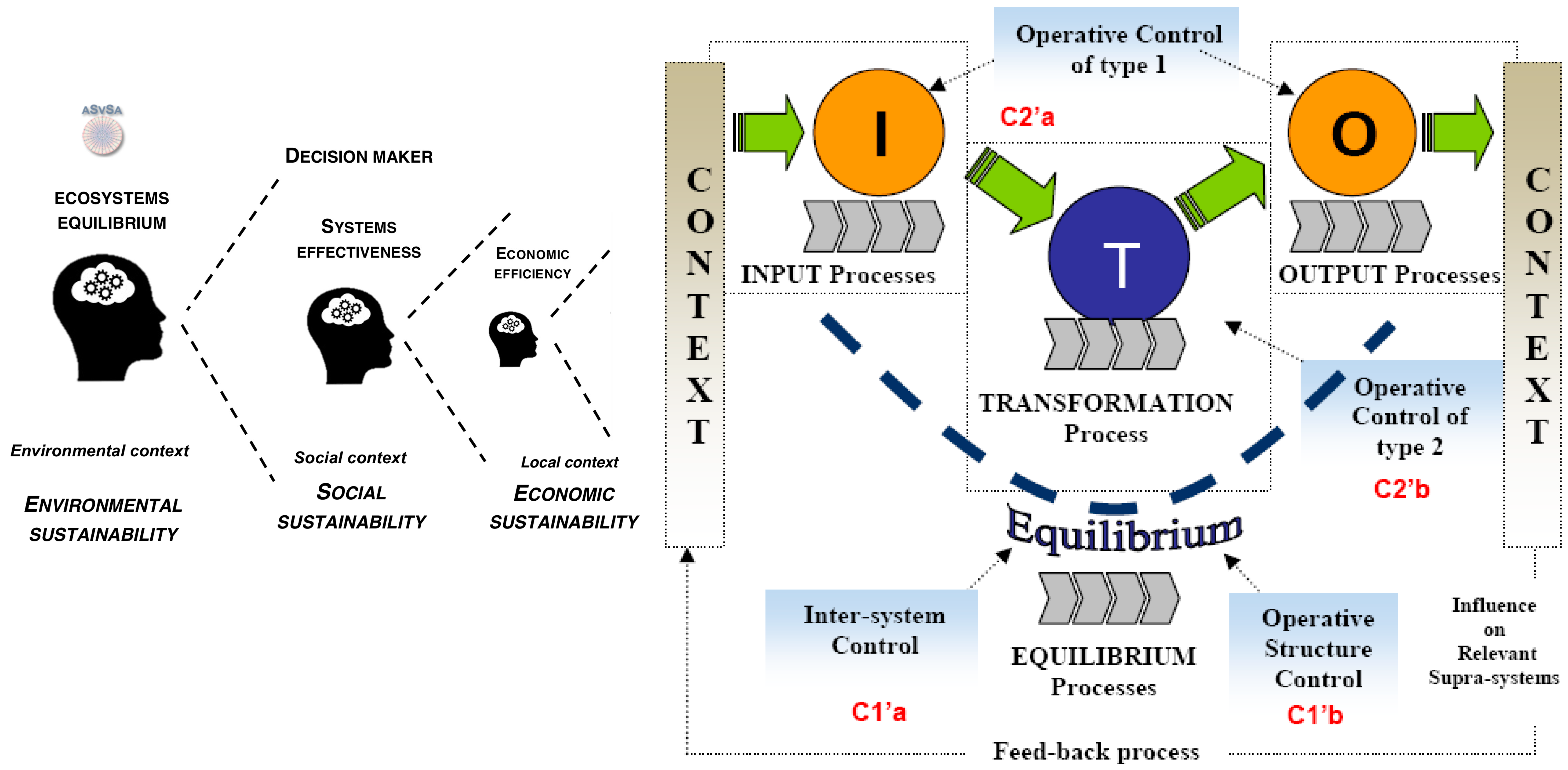 Cluster
Authors
Year
Title
Journal
1
Waring, J. & Currie, G.
2009
Managing expert knowledge: organizational challenges and managerial futures for the UK medical profession
Organization Studies, 30(7), 755–778
Longo, F., Salvatore, D. & Tasselli, S.
2011
Are public health authorities able to "steer" rather than "row"? An empirical analysis in the Italian National Health Service
The International journal of health planning and management, 26(3), 319–333
Numerato, D., Salvatore, D., & Fattore, G.
2012
The impact of management on medical professionalism: a review
Sociology of health & illness
Kraus, K., Kennergren, C. & von Unge, A.
2017
The interplay between ideological control and formal management control systems–A case study of a non-governmental organisation.
Accounting, Organizations and Society, 63, 42–59.
2
Beil-Hildebrand, M. B.
2002
Theorising culture and culture in context: Institutional excellence and control
Nursing Inquiry, 9(4), 257–274
Houghton, F.
2006
Reflection and comment: Health GIS in the mid-west: Unexpected developments and directions
Irish geography, 39(1), pp. 99–104
Cooke, H.
2007
Out there, you're on a stage": complaints and the management of emotion work in nursing.
International Journal of Work Organisation and Emotion, 2(2), 145–160
Wise, S., Duffield, C., Fry, M., & Roche, M.
2017
Workforce flexibility–in defence of professional healthcare work.
Journal of health organization and management, 31(4), 503–516
3
Monfardini, P., Ruggiero, P., Gepponi, A. & Barretta, D.
2009
Inter-organizational management control in Health and Social Care: An exploratory analysis of Healthcare Consortia in Tuscany.
Mecosan, 71, 85–98.
Elg, M., Stenberg, J., Kammerlind, P., Tullberg, S. & Olsson, J.
2011
Swedish healthcare management practices and quality improvement work: development trends.
International journal of health care quality assurance, 24(2), 101–123
King, R., & Clarkson, P.
2015
Management control system design, ownership and performance in professional service organisations.
Accounting, Organizations and Society, 45, 24–39.
Vaia, G., Bisogno, M. & Bizzarri, G.
2015
How to Drive Innovation Within Outsourcing Relations: The Role of Performance Evaluation and Management Control Systems.
International Workshop on Global Sourcing of Information Technology and Business Processes, (pp. 142–155). Springer, Cham.
4
Naranjo G., D.
2010
The use of the balanced scorecard and the budget in the strategic management of public hospitals
Gaceta sanitaria, 24(3), 220–224
Naranjo G., D., Sánchez-Expósito, M. J. & Gómez-Ruiz, L.
2016
Traditional vs. Contemporary management control practices for developing public health policies.
International journal of environmental research and public health, 13(7), 713
Lunkes, R. J., Naranjo G., D., & Lopez-Valeiras, E.
2018
Management Control Systems and Clinical Experience of Managers in Public Hospitals
International journal of environmental research and public health, 15(4), 776
5
Morelli, M. & Lecci, F.
2011
Governo dei costi e cambiamento aziendale. La lunga strada verso l'integrazione.
Mecosan, 20(80), 59–75
Morelli, M. & Lecci, F.
2014
Management control systems (MCS) change and the impact of top management characteristics: the case of healthcare organisations
Journal of Management Control, 24(3), 267–298
6
Willemstein P., van der Ven M. & Versendaal J.
2014
Professionalizing management accounting and control at small healthcare organizations: a case study
Proceedings of the 7th iadis international conference information systems, IS 2014
pp. 51–58
Rouhana, R. & Van Caillie, D.
2016
The design of performance monitoring systems in healthcare organizations: a stakeholder perspective
Journal Medical Libanais, 64, 270–279
Cluster 1: addresses organizational matters and managerial implications. In detail, Waring and Currie [64] and Numerato et al. [65] deal with management and professional control; Longo et al. [66] with ineffective control systems by public health authorities and Kraus et al. [67] with organizational identity and organizational ideology as essential dimensions of management control systems; Cluster 2: includes papers on new forms of control in healthcare organization, such as culture [68] or consumer feedback as a management control strategy [69]; new tools of control such as Geographical information systems (GIS) [70] or work flexibility to control cost and healthcare remits [71]; Cluster 3: regroups observation on control in collaboration management practice. Monfardini et al. [72] investigate on control mechanisms in inter-organizational relationships; Elg et al. [73] on control mechanism of organizational activities that involve patients, managers and politicians; Vaia et al. [74] on control in outsourcing relationship e King and Clarkson [75] on interplay between ownership and management control systems; Cluster 4: reflects on models and techniques of management control to facilitate strategic management. Lunkes et al. [76] analyse the positive effects of horizontal control management on operational performance; Naranjo et al. [77] compare traditional control models (based on coercive practice) and contemporary models (based on enabling practices) to manage control in healthcare organizations; Naranjo [78] proposes the balanced scorecard technique to provide financial and non-financial information useful to impact on operational and strategic aspects; Cluster 5: focuses on control process and change. Morelli and Lecci [79] study changes in control systems and effects in business changes, adding to a cost analysis, an analysis of environmental, institutional and governmental variables. Morelli and Lecci [80] analyse in depth change in management control systems (MCS) and the impact of top management team (TMT) characteristics; Cluster 6: embraces studies on performance monitoring. Willemstein et al. [81] recommend a monitoring system based on financial information, while Rouhana and Van Caillie [82] propose a stakeholder perspective for monitoring systems in healthcare organizations.

© 2018 by the authors. Licensee MDPI, Basel, Switzerland. This article is an open access article distributed under the terms and conditions of the Creative Commons Attribution (CC BY) license (http://creativecommons.org/licenses/by/4.0/).