Open Access This article is
freely available
re-usable
Article
Some Results on Shop Scheduling with S-Precedence Constraints among Job Tasks
1
Dipartimento di Ingegneria dell'Informazione e Scienze Matematiche, Università di Siena, SI 53100 Siena, Italy
2
Dipartimento di Ingegneria e Scienze dell'Informazione e Matematica, Università di L'Aquila, AQ 67100 L'Aquila, Italy
*
Author to whom correspondence should be addressed.
Received: 9 October 2019 / Accepted: 18 November 2019 / Published: 25 November 2019
Abstract
:
We address some special cases of job shop and flow shop scheduling problems with s-precedence constraints. Unlike the classical setting, in which precedence constraints among the tasks of a job are finish–start, here the task of a job cannot start before the task preceding it has started. We give polynomial exact algorithms for the following problems: a two-machine job shop with two jobs when recirculation is allowed (i.e., jobs can visit the same machine many times), a two-machine flow shop, and an
m
-machine flow shop with two jobs. We also point out some special cases whose complexity status is open.
Keywords:
job shop; flow shop; s-precedence constraints; exact algorithms; complexity
Author Contributions
Conceptualization, A.A. F.R. and S.S.; methodology, A.A. F.R. and S.S.; validation, A.A. F.R. and S.S.; formal analysis, A.A. F.R. and S.S.; investigation, A.A. F.R. and S.S.; resources, A.A. F.R. and S.S.; writing–original draft preparation, A.A. F.R. and S.S.; writing–review and editing, A.A. F.R. and S.S.; visualization, A.A. F.R. and S.S.; supervision, A.A. F.R. and S.S.
Funding
This research received no external funding.
Conflicts of Interest
The authors declare no conflict of interest.
Figure 1. In instance (a), the set does not form an INIS (initial no-idle subschedule); in instance (b) it does.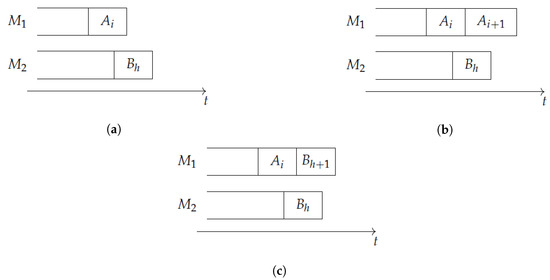 Figure 2. Possible scenarios when completes before : (a) The INIS cannot be continued, (b) it can only be continued scheduling , and (c) it can only be continued scheduling .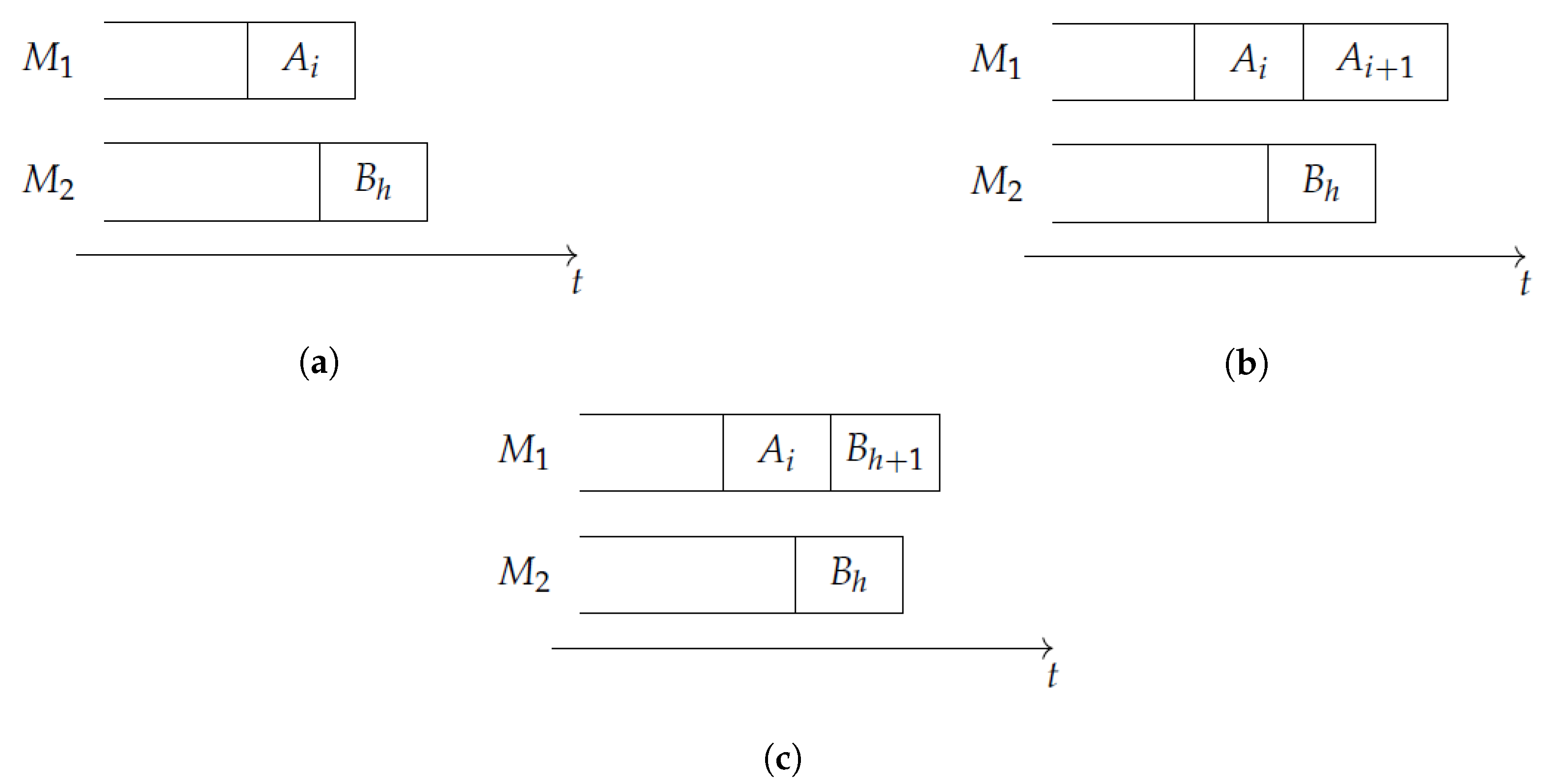 Figure 4. (a) The best schedule starting with the INIS , and (b) the optimal schedule in the example.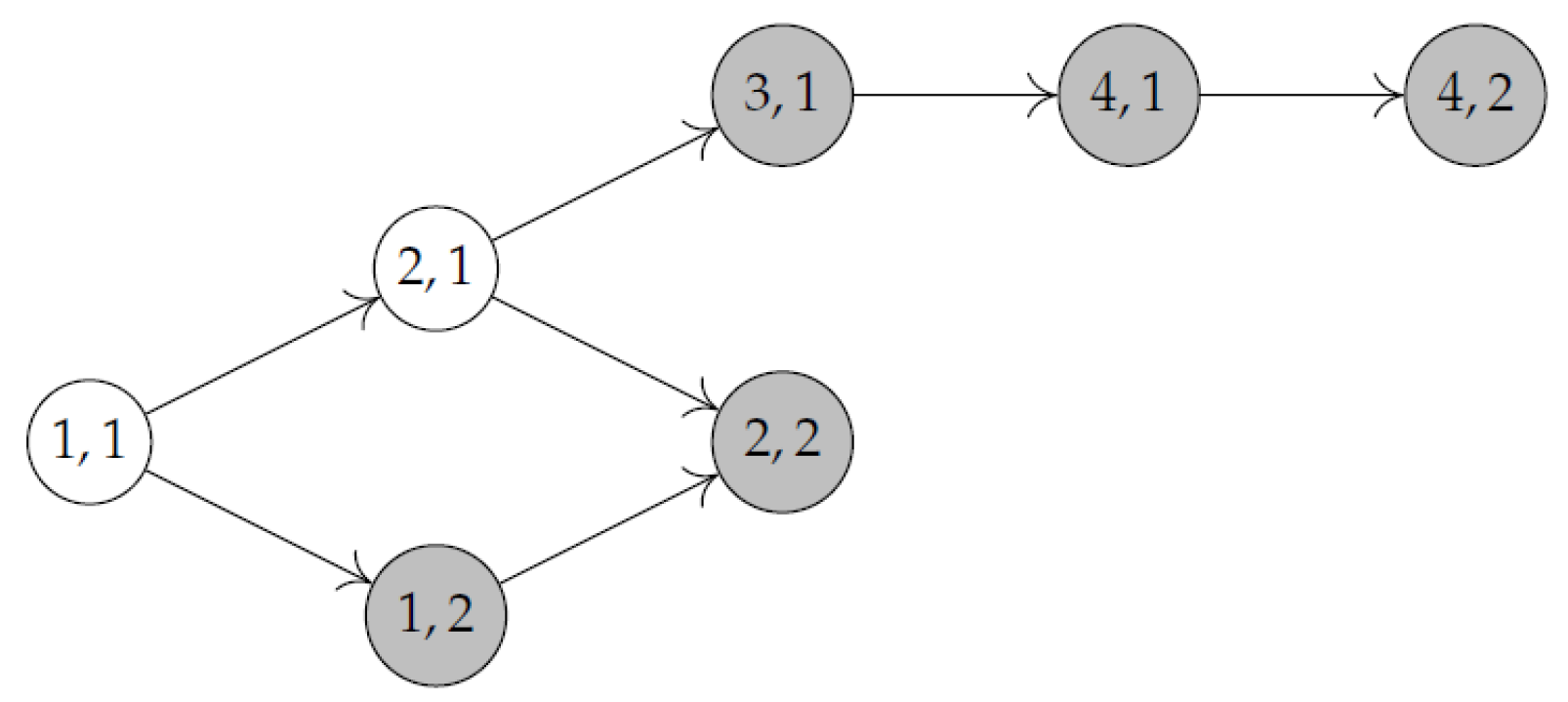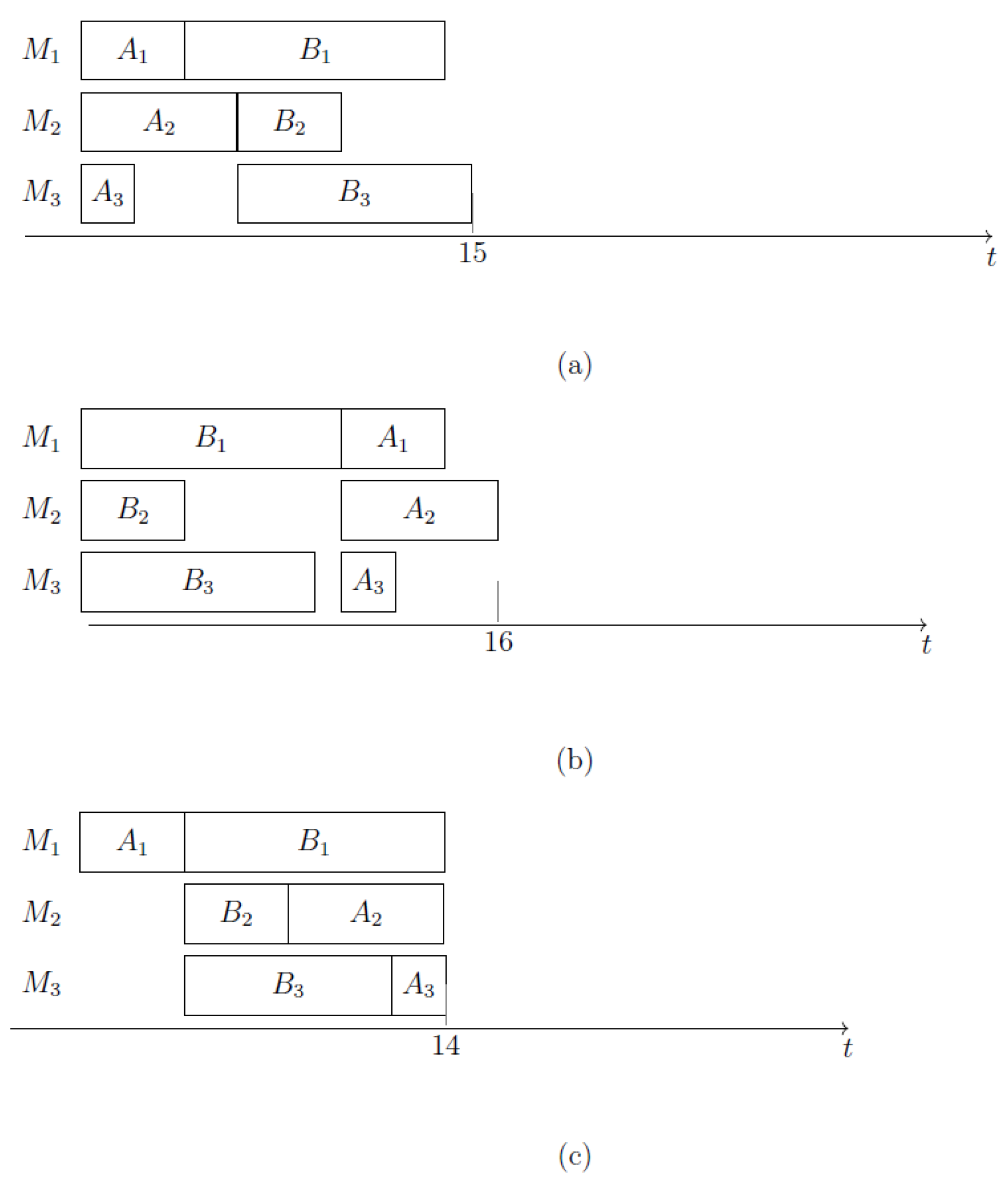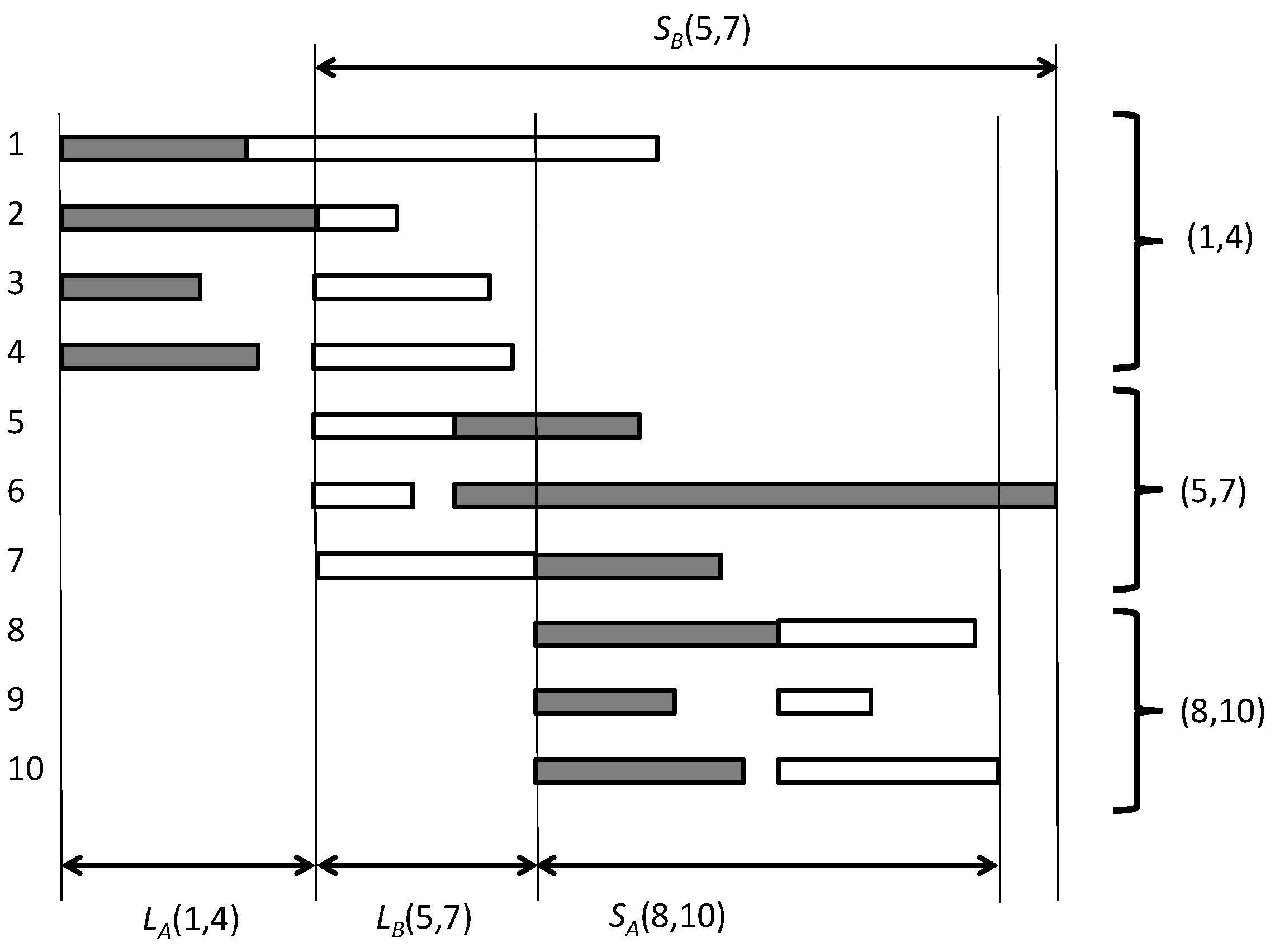 © 2019 by the authors. Licensee MDPI, Basel, Switzerland. This article is an open access article distributed under the terms and conditions of the Creative Commons Attribution (CC BY) license (http://creativecommons.org/licenses/by/4.0/).