Mechanochemical Effects on the Synthesis of Copper Orthophosphate and
cyclo

-Tetraphosphate Bulks by the Hydrothermal Hot Pressing Method

1

Department of Informatics and Environmental Sciences, Faculty of Life and Environmental Sciences, Kyoto Prefectural University, 1-5, Shimogamo Nakaragi-cyo, Sakyo-ku, Kyoto 606-8522, Japan

2

Taihei Chemical Industrial Co., Ltd., 1-1 Takayasu, Ikaruga-cyo, Nara 636-0104, Japan

3

Department of Materials Science, Biomaterial Group, Faculty of Engineering, Osaka Prefecture University, Gakuencyo 1-1, Sakai 599-8531, Japan

4

Department of Materials Science and Engineering, Faculty of Engineering, Kyoto University, Yoshida-Honmachi, Sakyo-ku, Kyoto 606-8501, Japan

*

Author to whom correspondence should be addressed.

Received: 24 November 2008 / Revised: 7 January 2009 / Accepted: 8 January 2009 / Published: 9 January 2009
Abstract
Copper orthophosphate, Cu
3
(PO
4
)
2
, and
cyclo
-tetraphosphates, Cu
2
P
4
O
12
, were synthesized using phosphoric acid and basic copper carbonate, and then treated with a planetary mill for up to 360 minutes. The un-milled and milled samples were characterized by X-ray diffraction (XRD) and Fourier transform infrared (FT-IR) spectroscopy. SEM images, particle size distribution, specific surface area, UV-Vis reflectance spectra were also used to evaluate the materials. The un-milled and milled materials were used to fabricate copper phosphate bulks by a hydrothermal hot pressing method. The influence of powder condition on the sintering behavior of the copper phosphates was studied.
View Full-Text
►

▼

Figures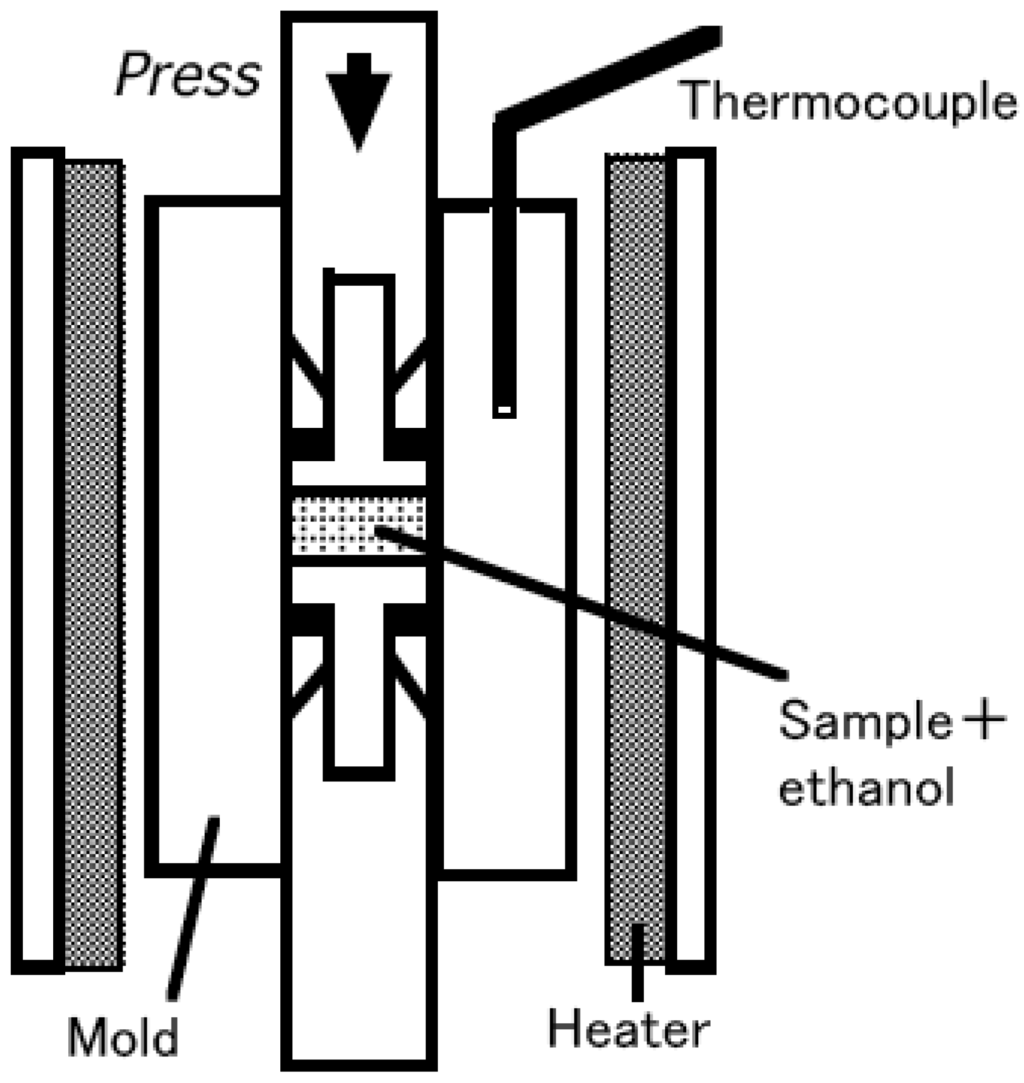 Figure 1

Share & Cite This Article
MDPI and ACS Style
Onoda, H.; Okumoto, K.-I.; Nakahira, A.; Tanaka, I. Mechanochemical Effects on the Synthesis of Copper Orthophosphate and cyclo-Tetraphosphate Bulks by the Hydrothermal Hot Pressing Method. Materials 2009, 2, 1-9.
Related Articles
Comments
[Return to top]