Open Access This article is
freely available
re-usable
Article
One-Pot Multi-Enzymatic Synthesis of the Four Stereoisomers of 4-Methylheptan-3-ol
1
Politecnico di Milano, Dipartimento di Chimica, Materiali, Ingegneria Chimica, Via Mancinelli 7, I-20131 Milano, Italy
2
Istituto di Chimica del Riconoscimento Molecolare—CNR, Via M. Bianco 9, I-20131 Milano, Italy
†
Authors are listed in alphabetical order. M. C. is the principal author of the publication.
*
Author to whom correspondence should be addressed.
Received: 24 July 2017 / Accepted: 21 September 2017 / Published: 22 September 2017
Abstract
:
The use of pheromones in the integrated pest management of insects is currently considered a sustainable and environmentally benign alternative to hazardous insecticides. 4-Methylheptan-3-ol is an interesting example of an insect pheromone, because its stereoisomers are active towards different species. All four possible stereoisomers of this compound were prepared from 4-methylhept-4-en-3-one by a one-pot procedure in which the two stereogenic centres were created during two sequential reductions catalysed by an ene-reductase (ER) and an alcohol dehydrogenase (ADH), respectively.
Keywords:
pheromone; stereoselectivity; biocatalysis; ene-reductase; alcohol dehydrogenase
Supplementary Materials
The following are available online: synthesis and characterization of compound
2
, synthesis and characterization of compounds (
S
) and (
R
)-
3
, general procedure for ER-mediated reduction of unsaturated ketone
2
(screening), general procedure for ADH-mediated reduction of racemic
3
(screening), representative GC chromatograms on chiral stationary phases, Table S1.
Acknowledgments
This work was supported by Fondazione Cariplo (grant No. 2014-0568).
Author Contributions
E.B. conceived and designed the experiments; M.C. and A.P. performed the experiments; E.B., F.G.G., D.M. and F.P. analysed the data and wrote the paper.
Conflicts of Interest
The authors declare no conflict of interest.
Sample Availability: Samples of the compounds are not available from the authors.

Scheme 1. Retrosynthetic approach to the stereoisomers of compound 1. ADH: alcohol dehydrogenase; ER: ene-reductase.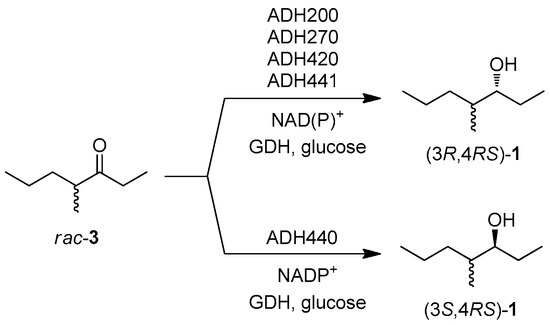 Scheme 2. ADH screening on racemic 3 (substrate 5 mM, ADH, GDH, glucose, NAD+, NADP+ potassium phosphate buffer 50 mM pH 7.0, 30 °C, 24 h). The stereoisomeric composition of the products were obtained by GC analysis of the corresponding acetyl derivatives on a chiral stationary phase.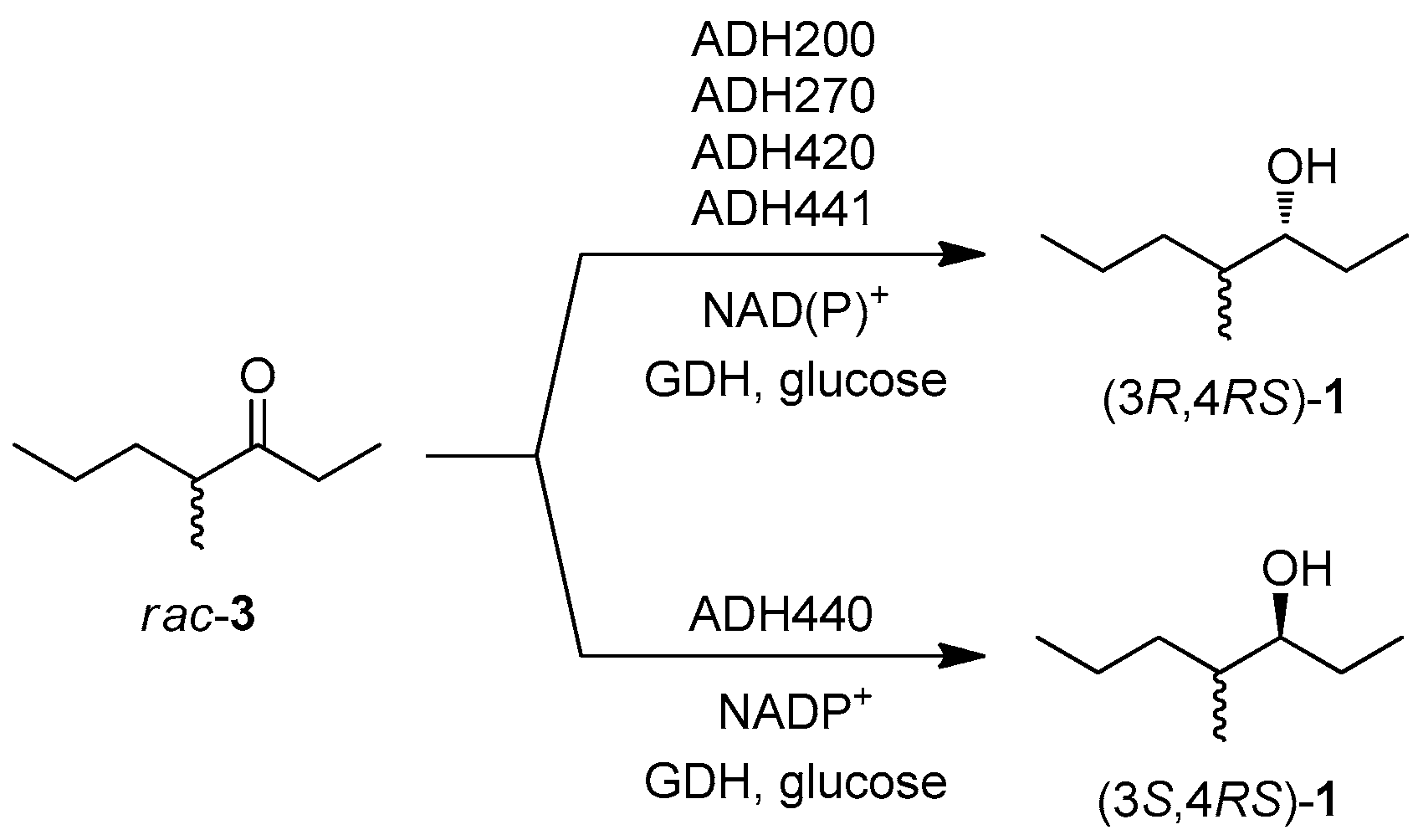 Table 1. Ene-reductase-mediated hydrogenation 1 of unsaturated ketone 2.
ER
c (%) 2
ee (%) 3
OYE1 4
99
44,

R

OYE3 4
99
78,

S

OYE1-W116V 4
99
86,

S

OYE2
99
40

R

OYE2.6
99
99,

R

LeOPR1
99
70,

R

YqjM
99
60,

S

PETN
99
22,

R
1 Substrate (5 mM), glucose (20 mM), Old Yellow Enzyme (OYE), glucose dehydrogenase (GDH), NADP+, DMSO (1%), phosphate buffer pH 7.0, 24 h; see Table S1 in the Supplementary Information for data concerning the ERs employed in this screening; 2 Conversion calculated on the basis of GC analysis of the crude mixture after 24 h; 3 Enantiomeric excess calculated on the basis of GC analysis (see Materials and Methods) on a chiral stationary phase; 4 ref. [23].
© 2017 by the authors. Licensee MDPI, Basel, Switzerland. This article is an open access article distributed under the terms and conditions of the Creative Commons Attribution (CC BY) license (http://creativecommons.org/licenses/by/4.0/).