Use of Medicinal Cannabis and Synthetic Cannabinoids in Post-Traumatic Stress Disorder (PTSD): A Systematic Review
1
Psychopharmacology, Drug Misuse and Novel Psychoactive Substances Research Unit, School of Life and Medical Sciences, University of Hertfordshire, Hatfield, AL10 9AB Herts, UK
2
Neomesia Mental Health, Villa Jolanda Hospital, 60035 Jesi, Italy
3
Polyedra, 64100 Teramo, Italy
4
Department of Clinical Neurosciences/DIMSC, School of Medicine, Section of Psychiatry, Polytechnic University of Marche, 60121 Ancona, Italy
5
NHS, Department of Mental Health, Psychiatric Service of Diagnosis and Treatment, Hospital "G. Mazzini", 64100 ASL 4 Teramo, Italy
6
Department of Neuroscience, Imaging and Clinical Science, Chair of Psychiatry, University of "G. D'Annunzio", 66100 Chieti, Italy
*
Author to whom correspondence should be addressed.
Received: 28 June 2019 / Revised: 21 August 2019 / Accepted: 21 August 2019 / Published: 23 August 2019
Background and Objectives
: Post-traumatic stress disorder (PTSD) is a common psychiatric disorder resulting from a traumatic event, is manifested through hyperarousal, anxiety, depressive symptoms, and sleep disturbances. Despite several therapeutic approaches being available, both pharmacological and psychological, recently a growing interest has developed in using cannabis and synthetic cannabinoids stems from their consideration as more efficient and better tolerated alternatives for the treatment of this condition. The present paper aims to evaluate the clinical and therapeutic potentials of medical cannabis and synthetic cannabinoids in treating PTSD patients.
Methods
: A systematic electronic search was performed, including all papers published up to May 2019, using the following keywords (((cannabis[Title/Abstract]) OR (synthetic cannabinoids [Title/Abstract])) AND ((PTSD[Title/Abstract]) OR (Posttraumatic stress disorder[Title/Abstract]))) for the topics 'Cannabis', 'Synthetic Cannabinoids', 'PTSD', and MESH terms, on the PubMed, Cochrane Library, and Web of Science online databases. For data gathering purposes, PRISMA guidelines were followed. Results were organized into two groups, considering cannabis and synthetic cannabinoids as different therapeutic approaches for PTSD.
Results
: Present data show that cannabis and synthetic cannabinoids, both acting on the endocannabinoids system, may have a potential therapeutic use for improving PTSD symptoms, e.g., reducing anxiety, modulating memory-related processes, and improving sleep.
Conclusions
: Even though the current literature suggests that cannabis and synthetic cannabinoids may have a role in the treatment of PTSD, there is currently limited evidence regarding their safety and efficacy. Therefore, additional research is needed in order to better understand the effectiveness and therapeutic usage of these drug classes and monitor their safety.
View Full-Text
►

▼

Show Figures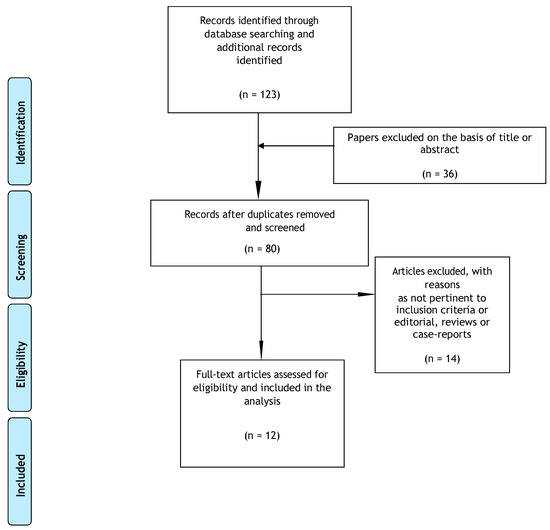 Figure 1
This is an open access article distributed under the
Creative Commons Attribution License
which permits unrestricted use, distribution, and reproduction in any medium, provided the original work is properly cited

MDPI and ACS Style
Orsolini, L.; Chiappini, S.; Volpe, U.; De Berardis, D.; Latini, R.; Papanti, G.D.; Corkery, J.M. Use of Medicinal Cannabis and Synthetic Cannabinoids in Post-Traumatic Stress Disorder (PTSD): A Systematic Review. Medicina 2019, 55, 525.
Show more citation formats
Show less citations formats
Note that from the first issue of 2016, MDPI journals use article numbers instead of page numbers. See further details
here
.