Preparation, Optimization, and In Vivo Evaluation of Nanoparticle-Based Formulation for Pulmonary Delivery of Anticancer Drug
1
Wockhardt Research Centre, D-4, M.I.D.C., Chikalthana, Aurangabad (M.S) 431006, India
2
Dr. Prabhakar Kore Basic Science Research Centre, KLE Academy of Higher Education and Research, Belagavi 590010, Karnataka, India
3
KLE University's College of Pharmacy, KLE Academy of Higher Education and Research, Nehru Nagar, Belagavi 590010, Karnataka, India
4
Department of Pharmaceutics, Y.B. Chavan College of Pharmacy, Zakaria Campus, Aurangabad (M.S) 431001, India
*
Author to whom correspondence should be addressed.
Received: 5 May 2019 / Revised: 11 June 2019 / Accepted: 18 June 2019 / Published: 20 June 2019
Abstract
Background and Oobjectives:
Lung cancer, a pressing issue in present-day society due to its high prevalence and mortality rate, can be managed effectively by long-term delivery of anticancer agents encapsulated in nanoparticles in the form of inhalable dry powder. This approach is expected to be of strategic importance in the management of lung cancer and is a developing area in current research. In the present investigation, we report on the formulation and characterization of docetaxel inhalable nanoparticles as a viable alternative for effective treatment of non-small cell lung cancer as a long-term delivery choice.
Materials and Methods:
Poloxamer (PLX-188) coated poly(lactic-co-glycolic acid) (PLGA) nanoparticles containing docetaxel (DTX-NPs) were prepared by simple oil in water (o/w) single emulsification-solvent evaporation process. The nanoparticles were collected as pellet by centrifugation, dispersed in mannitol solution, and lyophilized to get dry powder.
Results:
Optimized DTX-NPs were smooth and spherical in morphology, had particle size around 200 nm, zeta potential around −36 mV, and entrapment efficiency of around 60%. The in vitro anticancer assay was assessed and it was observed that nanoparticle-based formulation exhibited enhanced cytotoxicity when compared to the free form of the drug post 48 h. On examining for in vitro drug release, slow but continuous release was seen until 96 h following Higuchi release kinetics. DTX-NPs were able to maintain their desired characteristics when studied at accelerated conditions of stability.
Conclusions:
In-vivo study indicated that the optimized nanoparticles were well retained in lungs and that the drug level could be maintained for a longer duration if given in the form of DTX-NPs by the pulmonary route. Thus, the non-invasive nature and target specificity of DTX-NPs paves the way for its future use as a pulmonary delivery for treating non-small cell lung cancer (NSCLC).
View Full-Text
►

▼

Figures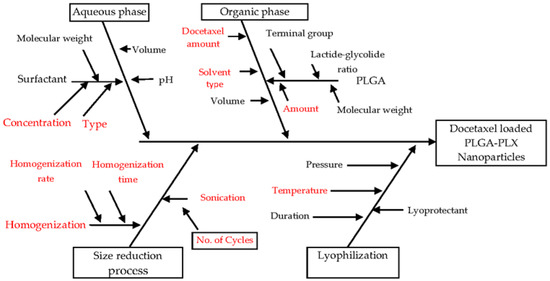 Figure 1
This is an open access article distributed under the
Creative Commons Attribution License
which permits unrestricted use, distribution, and reproduction in any medium, provided the original work is properly cited (CC BY 4.0).

Share & Cite This Article
MDPI and ACS Style
Chishti, N.; Jagwani, S.; Dhamecha, D.; Jalalpure, S.; Dehghan, M.H. Preparation, Optimization, and In Vivo Evaluation of Nanoparticle-Based Formulation for Pulmonary Delivery of Anticancer Drug. Medicina 2019, 55, 294.
Note that from the first issue of 2016, MDPI journals use article numbers instead of page numbers. See further details here.
Comments
[Return to top]