Evaluation of Turmeric Nanoparticles as Anti-Gout Agent: Modernization of a Traditional Drug
1
Department of Bioinformatics and Biotechnology, Faculty of Basic and Applied sciences, International Islamic University Islamabad, Islamabad 44000, Pakistan
2
Riphah Institute of Pharmaceutical Sciences, Riphah International University, Lahore 54000, Pakistan
3
Department of Pharmacy, Faculty of Biological Sciences, Quaid-i-Azam University, Islamabad 44000, Pakistan
4
Faculty of Rehabilitation and Allied Health Sciences, Riphah International University, Islamabad 44000, Pakistan
5
Department of Nanoscience and Technology, National Centre for Physics, Islamabad 44000, Pakistan
6
Department of Pharmacy, Lahore College for Women University (LCWU), Lahore 54000, Pakistan
*
Authors to whom correspondence should be addressed.
Received: 21 November 2018 / Revised: 30 December 2018 / Accepted: 4 January 2019 / Published: 11 January 2019
Background and objectives
: Turmeric has assisted in the control of inflammation and pain for decades and has been used in combination with other nutraceuticals to treat acute and chronic osteoarthritis pain. Recently, the effect of turmeric, turmeric extract, or curcuminoids on musculoskeletal pain, either by themselves or in conjunction with other substances, has been reported. The aim of this study was to develop and characterize turmeric nanoparticles (T-NPs) for various parameters, both in vitro and in vivo.
Materials and Methods
: The T-NPs were successfully synthesized and characterized using particle size analysis, solubility improvement, SEM, EDX, X-ray diffraction, and in vivo antigout activity in mice model.
Results
: The T-NPs were of about 46 nm in size with a positive zeta potential +29.55 ± 3.44 and low polydispersity index (PDI) (0.264). Furthermore, the diseased mice, with induced gout via monosodium urate crystals, were treated with 5, 10, and 20 ppm T-NPs, administered orally, and the anti-gout potential was observed through measurement of joint diameter and changes in biochemical parameters, including lipid profile, renal function test, and liver function tests which significantly reduced the levels of these biochemical parameters.
Conclusions
: Uric acid levels were significantly reduced after the treatment with T-NPs. indicating that T-NPs show superior potential against gout management. Thus, T-NPs can be developed as an efficient antigout agent with minimum toxicities.
View Full-Text
►

▼

Show Figures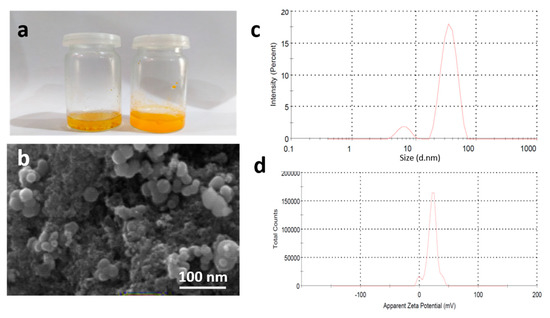 Figure 1
This is an open access article distributed under the
Creative Commons Attribution License
which permits unrestricted use, distribution, and reproduction in any medium, provided the original work is properly cited

MDPI and ACS Style
Mustafa Kiyani, M.; Sohail, M.F.; Shahnaz, G.; Rehman, H.; Akhtar, M.F.; Nawaz, I.; Mahmood, T.; Manzoor, M.; Imran Bokhari, S.A. Evaluation of Turmeric Nanoparticles as Anti-Gout Agent: Modernization of a Traditional Drug. Medicina 2019, 55, 10.
Show more citation formats
Show less citations formats
Note that from the first issue of 2016, MDPI journals use article numbers instead of page numbers. See further details
here
.