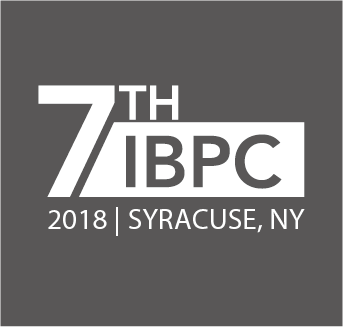 23–26 September 2018
IBPC2018! Healthy, Intelligent, and Resilient Buildings and Urban Environments Syracuse
NY, USA
The 7th International Building Physics Conference will be jointly organized by Syracuse Center of Excellence in Environmental and Energy Systems, College of Engineering and Computer Science, and School of Architecture, Syracuse University. The goal of the conference is to advance the collective understanding of the nature and behavior of the cyber-physical systems in these different scales, how they interact, and what can be done to optimize their design and operation for healthy, intelligent and resilient buildings and urban environments.
For more information please visit

1–3 October 2018
The 35th CIB W78 2018 Conference
Chicago, Illinois, USA
The 35th CIB W78 2018 Conference: IT in Design, Construction, and Management will be held October 01-03, 2018 in Chicago, at the Illinois Institute of Technology. This year's Technical Committee has put together an outstanding technical program, with topics grouped into six clusters related to advances in technologies, informatics, and computing for the design, construction, and operation of building and infrastructure projects. Extended versions of select papers presented at the conference will be published in a special issue of Buildings.
For more information on the conference, please visit:
5–7 September 2019
X IAQVEC 2019: 10th International Conference on Indoor Air Quality, Ventilation and Energy Conservation in Buildings
Bari, Italy
IAQVEC is a premier international conference series, held once every three years, and host in different countries every time. The conference covers a wide range of key research areas with the goal of simultaneously improving indoor environmental quality (IEQ) and energy efficiency enhancing well-being and sustainability.
For the X edition of IAQVEC in 2019, we are glad to invite you to South of Italy, where you will be immersed in fantastic landscape, outstanding food, during the several events that will surround the X edition of IAQVEC.