Innovative and Creative Education and Teaching International Conference
2017-06-21 to 2017-06-23
Badajoz, Spain
This event aims to be a forum for researchers, scientists, scholar and scholar students to exchange and share their experiences, new ideas, and research results about all aspects of Creative Education and Technology, and discuss the practical challenges encountered and solutions adopted. The event will have the participation of renowned invited keynote speakers and prospective authors are invited to submit the abstracts in Electronic format through our online submission form. All papers will be reviewed by Experts in the relevant fields. All papers will be included on the proceedings book of the conference and selected papers will be published on special issues of International Journals.
http://www.icetic.net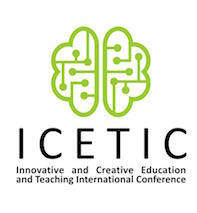 1st INTERNATIONAL CONFERENCE ON QUANTITATIVE, SOCIAL, BIOMEDICAL AND ECONOMIC ISSUES 2017 - ICQSBEI 2017
2017-06-29 to 2017-06-30
ATHENS, GREECE
1st International Conference on Quantitative, Social, Biomedical and Economic Issues 2017 (ICQSBEI '17) aims to cover the frontier topics of Quantitative, Social, Biomedical and Economic disciplines. This Conference serves as an excellent platform for presenting Theoretical and Applied subjects in the fields of Quantitative, Social, Biomedical and Economic disciplines and is an international forum for researchers' meeting with each other and exchanging ideas.
http://icqsbei2017.weebly.com/

ESERA 2017 Conference
2017-08-21 to 2017-08-25
Dublin City University, Dublin, Ireland
The ESERA Conference will be co-hosted by Dublin City University and the University of Limerick. Its theme is Research, practice and collaboration in science education, which underlines aspects of great relevance in contemporary science education research.
http://www.esera2017.org/