About International Journal of Hormone Research
Aims
International Journal of Hormone Research is a peer-reviewed, open access journal on endocrinology and metabolism. It publishes the results of original research articles, reviews, communications, and short notes that are relevant to any field of human and animal hormones.
Our aim is to encourage scientists to publish their experimental and theoretical results in as much detail as possible. Therefore, there is no restriction on the length of the papers. Full experimental and/or methodical details must be provided in order that the results can be reproduced.
Scope
Hormones are structurally classified into four groups: steroid hormones (androgens, estrogens and progesterone, and glucocorticosteroids, etc.); peptide hormones (insulin, thyroid stimulating hormone, prolactin, vassopressin and growth hormone, etc.); amino acid derivative hormones (thyroid hormone and catecholamines, etc.); and fatty acid-derived hormones (eicosanoids, etc.). This journal covers all topics related to human and animal hormones; topics include (but are not limited to):
Hormone structure and biosynthesis
Hormone storage and secretion
Hormonal signal transition and molecular mechanisms
Hormone receptors and their function
Hormone recognition by associated cell membranes or intracellular receptor proteins
Hormone therapy
Hormones and behavior
Hormones and cancer
Hormones and neuroendocrine
MDPI Publication Ethics Statement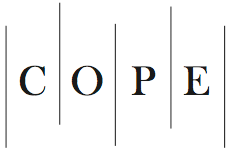 IJHR is a member of the Committee on Publication Ethics (COPE). MDPI takes the responsibility to enforce a rigorous peer-review together with strict ethical policies and standards to ensure to add high quality scientific works to the field of scholarly publication. Unfortunately, cases of plagiarism, data falsification, inappropriate authorship credit, and the like, do arise. MDPI takes such publishing ethics issues very seriously and our editors are trained to proceed in such cases with a zero tolerance policy. To verify the originality of content submitted to our journals, we use iThenticate to check submissions against previous publications. MDPI works with Publons to provide reviewers with credit for their work.
Book Reviews
Authors and publishers are encouraged to send review copies of their recent related books to the following address. Received books will be listed as Books Received within the journal's News & Announcements section.

MDPI AG
St. Alban-Anlage 66
CH-4052 Basel
Switzerland

E-mail:
Copyright / Open Access
Articles published in IJHR will be Open-Access articles distributed under the terms and conditions of the Creative Commons Attribution License (CC BY). The copyright is retained by the author(s). MDPI will insert the following note at the end of the published text:
© 2018 by the authors; licensee MDPI, Basel, Switzerland. This article is an open access article distributed under the terms and conditions of the Creative Commons Attribution License (http://creativecommons.org/licenses/by/4.0/).
Reprints
Reprints may be ordered. Please contact for more information on how to order reprints.
Announcement and Advertisement
Announcements regarding academic activities such as conferences are published for free in the News & Announcements section of the journal. Advertisement can be either published or placed on the pertinent website. Contact e-mail address is .
Editorial Office
Ms. Jessie Li
Managing Editor
MDPI Wuhan Office, No.6 Jingan Road, 5.5 Creative Industry Park, Floor 25th. 430064 Wuhan, Hubei Province, China
Tel. +86 27 8780 8658
E-Mail
For further MDPI contacts, see here.