Microstructure Investigation on Metal Hydride Alloys by Electron Backscatter Diffraction Technique
1
Department of Chemistry, Wayne State University, Detroit, MI 48201, USA
2
Department of Chemical Engineering and Materials Science, Wayne State University, Detroit, MI 48202, USA
3
BASF/Battery Materials-Ovonic, 2983 Waterview Drive, Rochester Hills, MI 48309, USA
*
Author to whom correspondence should be addressed.
Academic Editor: Andreas Jossen
Received: 28 April 2016 / Revised: 5 July 2016 / Accepted: 18 July 2016 / Published: 1 August 2016
Abstract
The microstructures of two metal hydride (MH) alloys, a Zr
7
Ni
10
based Ti
15
Zr
26
Ni
59
and a C14 Laves phase based Ti
12
Zr
21.5
V
10
Ni
36.2
Cr
4.5
Mn
13.6
Sn
0.3
Co
2.0
Al
0.4
, were studied using the electron backscatter diffraction (EBSD) technique. The first alloy was found to be composed of completely aligned Zr
7
Ni
10
grains with a ZrO
2
secondary phase randomly scattered throughout and a C15 secondary phase precipitated along the grain boundary. Two sets of orientation alignments were found between the Zr
7
Ni
10
grains and the C15 phase: (001)
Zr7Ni10A
//(110)
C15
and [100]
Zr7Ni10A
//[0
1]
C15
, and (01
)
Zr7Ni10B
//(
00)
C15
and [100]
Zr7Ni10B
//[313]
C15
. The grain growth direction is close to [313]
Zr7Ni10B
//[
11]
C15
. The second alloy is predominated by a C14 phase, as observed from X-ray diffraction analysis. Both the matrix and dendrite seen through a scanning electron microscope arise from the same C14 structure with a similar chemical composition, but different orientations, as the matrix with the secondary phases in the form of intervening Zr
7
Ni
10
/Zr
9
Ni
11
/(Zr,Ni)Ti needle-like phase coated with a thin layer of C15 phase. The crystallographic orientation of the C15 phase is in alignment with the neighboring C14 phase, with the following relationships: (111)
C15
//(0001)
C14
and [1
0]
C15
//[11
0]
C14
. The alignments in crystallographic orientations among the phases in these two multi-phase MH alloys confirm the cleanliness of the interface (free of amorphous region), which is necessary for the hydrogen-storage synergetic effects in both gaseous phase reaction and electrochemistry.
View Full-Text
►

▼

Figures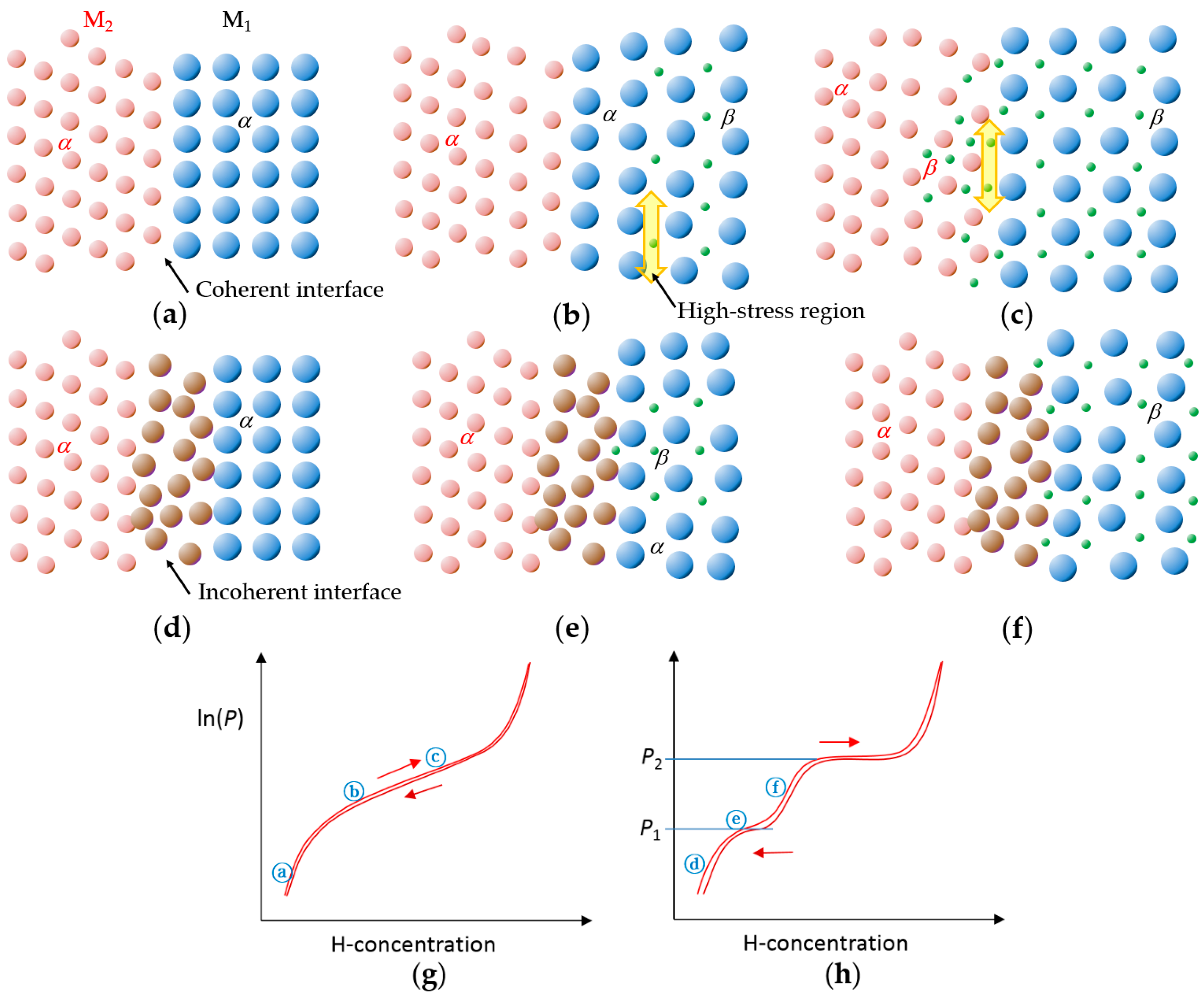 Figure 1
This is an open access article distributed under the
Creative Commons Attribution License
which permits unrestricted use, distribution, and reproduction in any medium, provided the original work is properly cited. (CC BY 4.0).
Share & Cite This Article
MDPI and ACS Style
Liu, Y.; Young, K.-H. Microstructure Investigation on Metal Hydride Alloys by Electron Backscatter Diffraction Technique. Batteries 2016, 2, 26.
Note that from the first issue of 2016, MDPI journals use article numbers instead of page numbers. See further details here.
Related Articles
Comments
[Return to top]