Feasibility Study of a Standardized Novel Animal Model for Cervical Vertebral Augmentation in Sheep Using a PTH Derivate Bioactive Material
1
Musculoskeletal Research Unit (MSRU), Equine Department, University of Zurich, Winterthurerstrasse 260, CH-8057 Zurich, Switzerland
2
Graduate School for Cellular and Biomedical Sciences, University of Bern, CH-3012 Bern, Switzerland
3
Kuros Biosurgery AG, Technoparkstrasse 1, CH-8005 Zurich, Switzerland
4
Center for Applied Biotechnology and Molecular Medicine (CABMM), University of Zurich, Winterthurerstrasse 190, CH-8057 Zurich, Switzerland
5
Veterinary Anaesthesia Services - International (VAS), Zürcherstrasse 39, CH-8400 Winterthur, Switzerland
6
Division of Diagnostic Imaging, Vetsuisse Faculty, University of Zurich, Winterthurerstrasse 258c, CH-8057 Zurich, Switzerland
7
Orthopaedic Research Laboratory, Department of Surgery, McGill University Hospital Center, 687 Pine Avenue West, Montreal, QC H3A 1A1, Canada
*
Author to whom correspondence should be addressed.
Received: 29 May 2014 / Revised: 25 July 2014 / Accepted: 30 July 2014 / Published: 4 August 2014
Abstract
Prophylactic local treatment involving percutaneous vertebral augmentation using bioactive materials is a new treatment strategy in spine surgery in humans for vertebral bodies at risk. Standardized animal models for this procedure are almost non-existent. The purpose of this study was to: (i) prove the efficacy of PTH derivate bioactive materials for new bone formation; and (ii) create a new, highly standardized cervical vertebral augmentation model in sheep. Three different concentrations of a modified form of parathyroid hormone (PTH) covalently bound to a fibrin matrix containing strontium carbonate were used. The same matrix without PTH and shams were used as controls. The bioactive materials were locally injected. Using a ventral surgical approach, a pre-set amount of material was injected under fluoroscopic guidance into the intertrabecular space of three vertebral bodies. Intravital fluorescent dyes were used to demonstrate new bone formation. After an observation period of four months, the animals were sacrificed, and vertebral bodies were processed for µCT, histomorphometry, histology and sequential fluorescence evaluation. Enhanced localized bone activity and new bone formation in the injected area could be determined for all experimental groups in comparison to the matrix alone and sham with the highest values detected for the group with a medium concentration of PTH.
View Full-Text
►

▼

Figures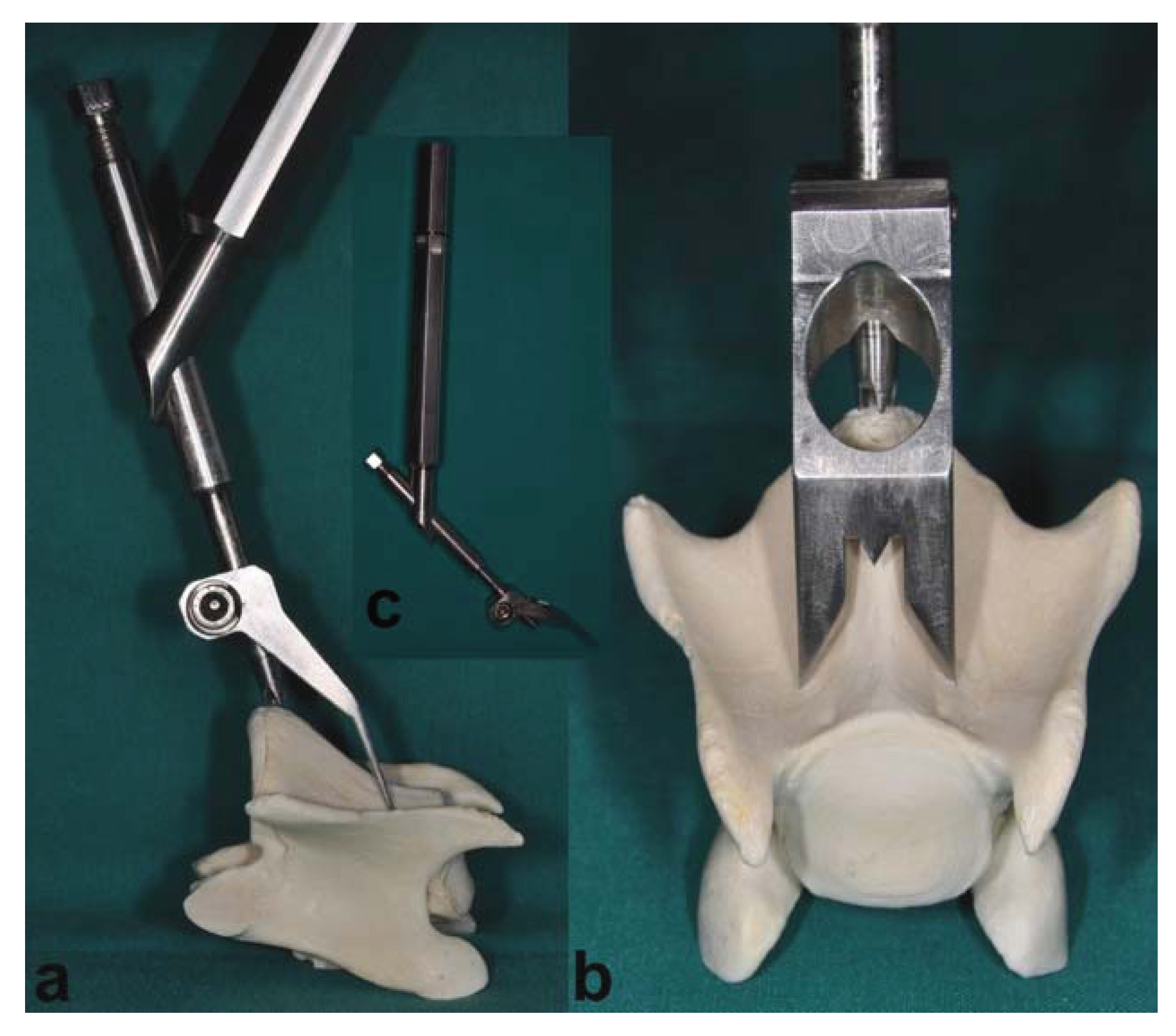 Figure 1
Share & Cite This Article
MDPI and ACS Style
Klein, K.; Schense, J.; Kronen, P.W.; Fouche, N.; Makara, M.; Kämpf, K.; Steffen, T.; von Rechenberg, B. Feasibility Study of a Standardized Novel Animal Model for Cervical Vertebral Augmentation in Sheep Using a PTH Derivate Bioactive Material. Vet. Sci. 2014, 1, 96-120.
Related Articles
Comments
[Return to top]