Experimental Study and Neural Network Modeling of Aerodynamic Characteristics of Canard Aircraft at High Angles of Attack
Central Aerohydrodynamic Institute, 140180 Zhukovsky, Moscow Region, Russia
*
Author to whom correspondence should be addressed.
Received: 29 December 2017 / Revised: 18 February 2018 / Accepted: 28 February 2018 / Published: 2 March 2018
Abstract
Flow over an aircraft at high angles of attack is characterized by a combination of separated and vortical flows that interact with each other and with the airframe. As a result, there is a set of phenomena negatively affecting the aircraft's performance, stability and control, namely, degradation of lifting force, nonlinear variation of pitching moment, positive damping, etc. Wind tunnel study of aerodynamic characteristics of a prospective transonic aircraft, which is in a canard configuration, is discussed in the paper. A three-stage experimental campaign was undertaken. In the first stage, a steady aerodynamic experiment was conducted. The influence of a reduced oscillation frequency and angle of attack on unsteady aerodynamic characteristics was studied in the second stage. In the third stage, forced large-amplitude oscillation tests were carried out for the detailed investigation of the unsteady aerodynamics in the extended flight envelope. The experimental results demonstrate the strongly nonlinear behavior of the aerodynamic characteristics because of canard vortex effects on the wing. The obtained data are used to design and test mathematical models of unsteady aerodynamics via different popular approaches, namely the Neural Network (NN) technique and the phenomenological state space modeling technique. Different NN architectures, namely feed-forward and recurrent, are considered and compared. Thorough analysis of the performance of the models revealed that the Recurrent Neural Network (RNN) is a universal approximation tool for modeling of dynamic processes with high generalization abilities.
View Full-Text
►

▼

Figures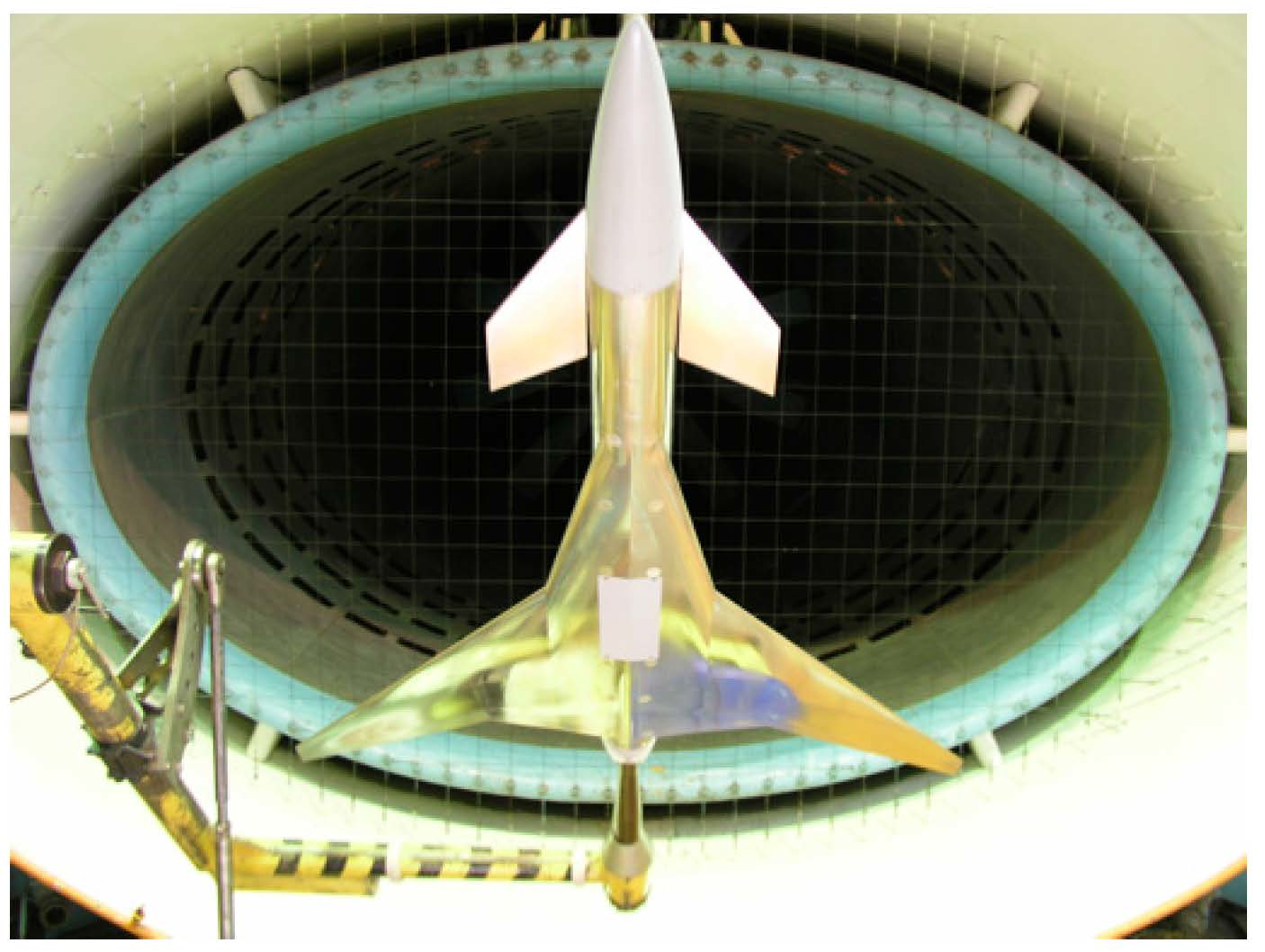 This is an open access article distributed under the
Creative Commons Attribution License
which permits unrestricted use, distribution, and reproduction in any medium, provided the original work is properly cited. (CC BY 4.0).
Share & Cite This Article
MDPI and ACS Style
Ignatyev, D.; Khrabrov, A. Experimental Study and Neural Network Modeling of Aerodynamic Characteristics of Canard Aircraft at High Angles of Attack. Aerospace 2018, 5, 26.
Note that from the first issue of 2016, MDPI journals use article numbers instead of page numbers. See further details here.
Related Articles
Comments
[Return to top]