Open Access This article is
freely available
re-usable
Review
Applications of Functional Amyloids from Fungi: Surface Modification by Class I Hydrophobins
1
Department of Chemical Sciences, Università degli Studi di Napoli Federico II, Complesso Universitario Monte S. Angelo, Via Cintia 4, 80126 Naples, Italy
2
Division of Pharmacy and Optometry, Faculty of Biology, Medicine and Health, The University of Manchester, M13 9PT Manchester, UK
Academic Editors: Margaret Sunde, Matthew Chapman, Daniel Otzen and Sarah Perrett
Received: 15 May 2017 / Accepted: 22 June 2017 / Published: 26 June 2017
Abstract
:
Class I hydrophobins produced from fungi are amongst the first proteins recognized as functional amyloids. They are amphiphilic proteins involved in the formation of aerial structures such as spores or fruiting bodies. They form chemically robust layers which can only be dissolved in strong acids. These layers adhere to different surfaces, changing their wettability, and allow the binding of other proteins. Herein, the modification of diverse types of surfaces with Class I hydrophobins is reported, highlighting the applications of the coated surfaces. Indeed, these coatings can be exploited in several fields, spanning from biomedical to industrial applications, which include biosensing and textile manufacturing.
Keywords:
functionalization; adhesion; biosensors; protein immobilization; biomedical applications; nanomaterials
2. Metal and Metalloid Functionalization
3. Plastic Functionalization
4. Carbon Nanotubes and 2D Materials Functionalization
Since 2D materials possess high surface area to volume ratio, they can be exploited in enzyme immobilization, obtaining high enzyme loading and increasing the reaction kinetics, thus improving biocatalytic efficiency for industrial applications. Carbon nanotubes (CNT), graphene, and the semiconducting transition metal dichalcogenides MoS
2
and WS
2
were dispersed and coated by class I HFBs [
48
,
49
,
50
,
51
]. Few layer microsheets of graphene were produced and dispersed by ultrasonic wave exfoliation of low-cost graphite in the presence of Vmh2 in water-ethanol solutions (
Figure 5
) [
49
]. Notably, the non-covalent nature of the amphiphilic protein–carbon interactions preserved the band structure of sp
2
-carbon lattice. The functionalized bio-hybrid material was endowed with the self-assembling properties of Vmh2 (including the ability to form homogeneous films), controlled by environmental factors, and is a valuable material for biotechnological applications, such as sensing, nanomedicine, and bioelectronic technologies.
When Vmh2 was interfaced to MoS
2
and WS
2
nanosheets their ζ-potential could be tuned to control the stability of the dispersions. Stable liquid dispersions of high quality few-layered, photoluminescent and bio-functionalized nanosheets of 2D materials were produced [
50
].
5. Functionalization of Other Materials
5.1. Biosensing and Biomedical Applications
The recombinant HFB of the fungus
Pisolithus tinctorius
HYDPt-1 was used to immobilize small, electroactive molecules on three different electrode substrates: glassy carbon electrode (GCE), thin mercury film electrode (TMFE) and hydrophilic surfaces such as a gold electrode (GE) [
52
]. These promising results were evolved in the settings of stable, enzyme-based catalytic surfaces for applications in biosensing [
53
]. Two redox enzymes, glucose oxidase and horseradish peroxidase, which are utilized in biosensing, were immobilized on SC3 HFB coated GCE and were active for more than one month.
The applications of HGFI in surface wettability conversion on mica (patterning applications), glass (cell culture and protein fixation) and polydimethylsiloxane (biomedical devices), were investigated by Hou et al. [
54
]. The coated surfaces were used as platform for antibody immobilization to set up an immunoassay system, thus showing a feasible strategy for biosensor device fabrication.
The ability of class I HFB to functionalize glass surface was demonstrated by Rieder and coworkers [
55
]. Recently, the spontaneous self-assembling of Vmh2 at liquid–solid interfaces was exploited to achieve the highly homogeneous glass functionalization in 4 min, coating 1880 cm
2
of glass per mg of protein [
56
]. The Vmh2-coated glass slides were proven to immobilize not only proteins, but also nanomaterials such as graphene oxide (GO) and cadmium telluride (CdTe) quantum dots (QDs). This novel glass substrate can be amenable for optical biosensing applications in the microarray format. Moreover, two HFB proteins were exploited in dental repair applications. DewA_4 and DewA_5 showed binding abilities to hydroxyapatite in a mouthwash formulation and an increased nucleation in artificial saliva [
57
].
5.2. Textiles Finishing Processes
The non-toxic and biodegradable properties of HFBs can have great potential in textile surface modification, changing properties such as wettability, and flame resistance. After HFB deposition, hydrophobic fabrics resulted in a significant hydrophilization, while hydrophilic textiles attained strong hydrophobic character [
58
]. Cotton fabrics coated by the H*Protein B HFB displayed an enhanced flame resistance, suggesting that the use of these proteins can be an alternative strategy for the design of sustainable and green flame retardants [
59
]. The normal finishing agents that confer the anti-microbial resistance to textiles have low adherence and poor uniformity. The use of H*Protein A and H*Protein B avoided these drawbacks and the formed uniform layer of HFBs and antimicrobial agents (Ag and ZnO) on cotton/poly ester fabrics inhibited different bacterial species [
60
].
5.3. Biocatalytic Transformations
Palomo et al. [
61
] used
P. ostreatus
HFBs to build a functionalized agarose support to immobilize different lipases. The immobilized lipases underwent the typical mechanism of interfacial activation on hydrophobic supports. Hence the time required for the immobilization procedure was offset by the improvement of the catalytic activity, stability and enantioselectivity of the enzyme.
More recently, the physiological role of HFBs to cover the wall of mycelium was used to change the surface characteristics of
Pichia pastoris
cells, opening the frontiers to the development of new high efficiency cell catalysts [
62
]. Surface display of fungal HFBs SC3 successfully modified the hydrophobicity of the surface of yeast cells.
6. Conclusion
HFBs can represent robust and reliable green alternatives to chemical strategies in surface functionalization. Albeit the number of applications of Class I HFBs is quite large in laboratory scale, the full potential of these proteins is yet to be realized. The main bottleneck for their utilization is the lack of production systems at industrial level. Most HFBs cannot yet be produced in gram per liter quantities, thus limiting their use. Currently, only BASF succeeded in the production of the two recombinant class I HFBs, H*Protein A and B, in quantities sufficient for large-scale applications [
63
]. This result suggests that industrial applications of hydrophobins are expected in the near future.
Acknowledgments
The authors thank Jasneet Kaur, at the Department of Chemical Sciences, University of Naples, Federico II, for editorial assistance. This work was supported by a grant from the University Federico II "Progetto di Ateneo IENA (Immobilization of ENzymes on hydrophobin-functionalized NAnomaterials)".
Author Contributions
A. P., P.C., A. M. G. and P. G. wrote the review. C. P. and I. S. were involved in the literature search.
Conflicts of Interest
The authors declare no conflicts of interest.

Figure 1. Change of wettability of PSi by Vmh2 and variation of PSi thickness with time, showing protection from etching by Vmh2.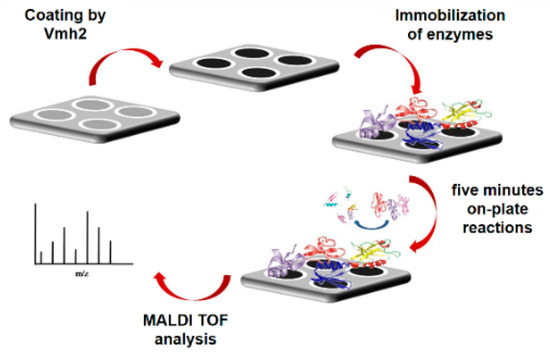 Figure 2. In situ reaction of trypsin immobilized on Vmh2 coated matrix-assisted laser desorption/ionization time-of-flight mass spectrometry (MALDI-TOF-MS) sample plate.

Figure 3. Pesticide biosensor developed on polystyrene multiwell plate coated with Vmh2-GST fused proteins


Figure 4. Thrombin biosensor developed on polystyrene multiwell plate coated with Vmh2-GFP fused proteins.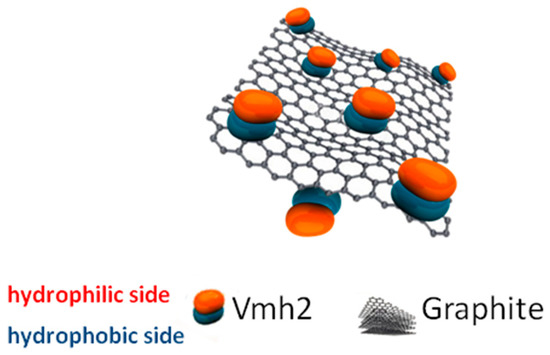 Figure 5. Biofunctionalized graphene produced by in situ exfoliation of graphite in the presence of Vmh2.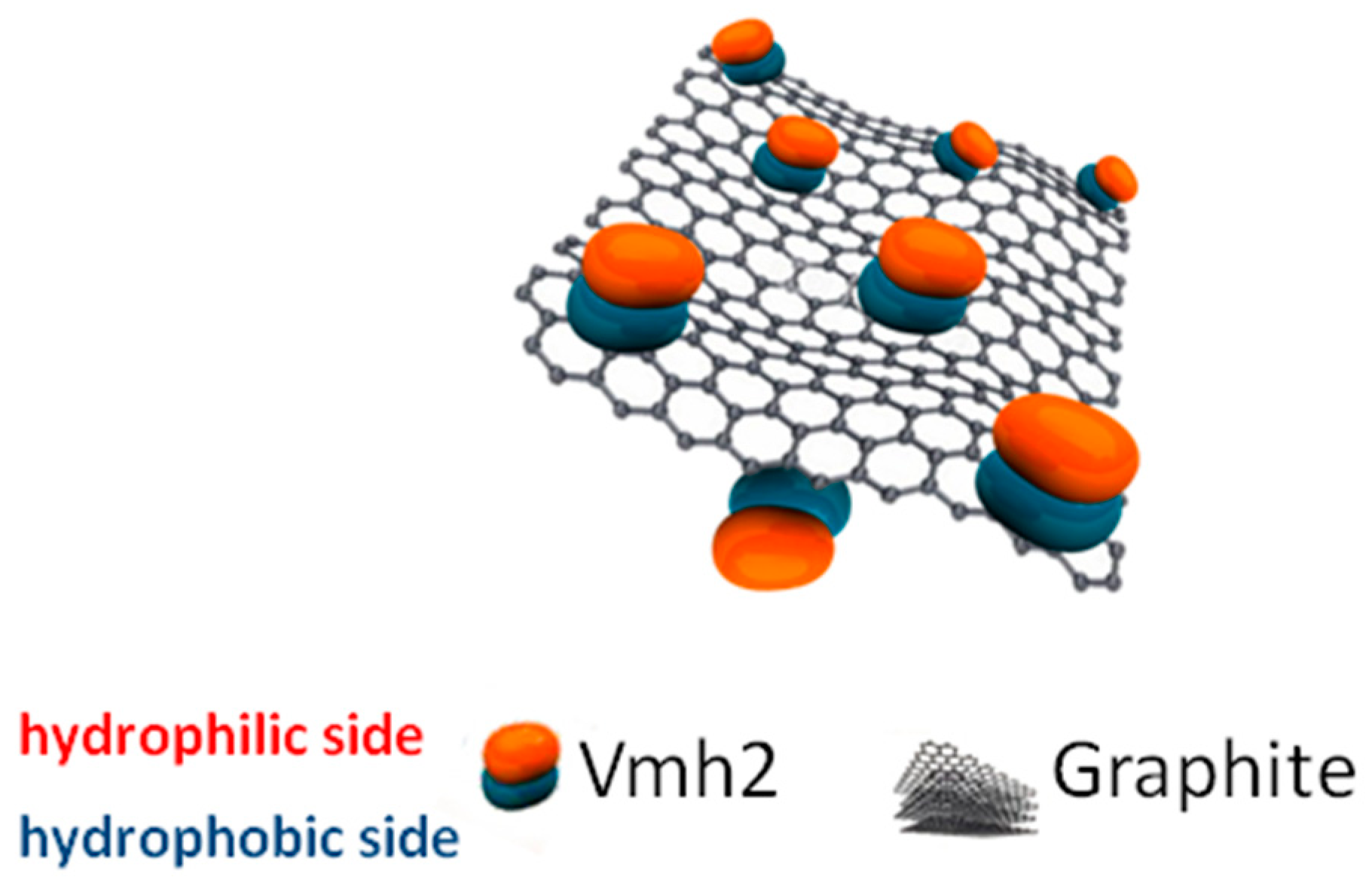 Table 1. Class I hydrophobins used in functionalization of plastic materials.
Application
HFB
Source
Surface
Refs.
Medical
eng SC3 1

S. commune

Teflon
[34,35,36]
SC3—RGD 2
eng SC3—RGD 1,2
eng SC3 1

S. commune

[34,35,36]
SC3—RGD 2
SC3

S. commune

[34,35,36]
SC4
SC3

S. commune

Polystyrene
[37]
Copolymer of benzoyl-1,4 phenylene and 1,3-phenylene
eng DewA 1

A. nidulans

Plastic biliary stent
[38]
DewA

A. nidulans

Polystyrene
[20]
DewA–RGD 2
DewA–LG3 2
HGFI—TPS 2

G. frondosa

Polycaprolattone
[39]
HGFI—VGF 2

G. frondosa

[40]
HGFI—VGF 2

G. frondosa

[41]
HGFI—PA1 2

G. frondosa

[42]
Vmh2

P. ostreatus

Polystyrene
[43]
Pac3

Acremonium sclerotigenum

Biosensing
EAS

N. crassa

Polystyrene
[44]
EAS-α 2
Vmh2-GST 2

P. ostreatus

[45]
Vmh2-GFP 2

P. ostreatus

[46]
Immobilization
HGFI

G. frondosa

Polystyrene
[31]
rHGFI 3

G. frondosa

[32]
DewA–LccC 2

A. nidulans

[33]
DewB–LccC 2
1 Recombinant engineered protein; 2 Recombinant fused protein; 3 Recombinant protein.

© 2017 by the authors. Licensee MDPI, Basel, Switzerland. This article is an open access article distributed under the terms and conditions of the Creative Commons Attribution (CC BY) license (http://creativecommons.org/licenses/by/4.0/).