Open Access This article is
freely available
re-usable
Article
Deep Transfer Learning for Modality Classification of Medical Images
1
School of Computer Science and Technology, Dalian University of Technology, Dalian 116024, China
2
School of Computer Science & Engineering, Dalian Minzu University, Dalian 116600, China
3
School of Software Engineering, Dalian University of Foreign Languages, Dalian 116044, China
*
Author to whom correspondence should be addressed.
Received: 7 July 2017 / Accepted: 27 July 2017 / Published: 29 July 2017
Abstract
:
Medical images are valuable for clinical diagnosis and decision making. Image modality is an important primary step, as it is capable of aiding clinicians to access required medical image in retrieval systems. Traditional methods of modality classification are dependent on the choice of hand-crafted features and demand a clear awareness of prior domain knowledge. The feature learning approach may detect efficiently visual characteristics of different modalities, but it is limited to the number of training datasets. To overcome the absence of labeled data, on the one hand, we take deep convolutional neural networks (VGGNet, ResNet) with different depths pre-trained on ImageNet, fix most of the earlier layers to reserve generic features of natural images, and only train their higher-level portion on ImageCLEF to learn domain-specific features of medical figures. Then, we train from scratch deep CNNs with only six weight layers to capture more domain-specific features. On the other hand, we employ two data augmentation methods to help CNNs to give the full scope to their potential characterizing image modality features. The final prediction is given by our voting system based on the outputs of three CNNs. After evaluating our proposed model on the subfigure classification task in ImageCLEF2015 and ImageCLEF2016, we obtain new, state-of-the-art results—76.87% in ImageCLEF2015 and 87.37% in ImageCLEF2016—which imply that CNNs, based on our proposed transfer learning methods and data augmentation skills, can identify more efficiently modalities of medical images.
Keywords:
modality classification; medical image; convolutional neural network; transfer learning; data augmentation; ImageCLEF
1. Introduction
In this article, we first train from scratch a deep CNN without too many layers on medical data to capture domain-specific information. Then, we explore another transfer learning framework to capture both generic and domain-specific features. We reserve generic characteristics by fixing most layers of deeper CNNs pre-trained on ImageNet and learn new specific representations through replacing and retraining the classifier (top layers) on top of the pre-trained network on medical datasets. To address the greatest challenge that is the small scale of current dataset. We employ two methods of data augmentation to aid CNNs to reach their full potential and further improve modality classification performance. After evaluating our proposed model on the subfigure classification task in ImageCLEF2015 and ImageCLEF2016, we obtain better performance than the state of the art visual methods—76.87% in ImageCLEF2015 and 87.37% in ImageCLEF2016.
3. Methods
This section describes the architecture of our proposed model including three types of deep convolutional neural networks (CNNs) with different depths and a different voting system (see
Figure 1
).
4. Experiments
In this section, we describe baseline methods, which get the highest accuracies of the subfigure classification task in ImageCLEF2015 and ImageCLEF2016 in comparison with our proposed model. Then, we present the experimental results of our approaches, as well as of the baselines.
5. Conclusions
We have presented a model for medical image modality classification that is composed of three CNNs with different depths, which are combined by weighted averaging of the prediction probabilities. The depth of network is of central importance for current task, as is demonstrated by the dominance performance of ResNet in ImageCLEF2015 and ImageCLEF2016. Our proposed transfer learning method can benefit from generic features captured by CNNs pre-trained on ImageNet, and domain-specific features captured by the top layers of extremely deep CNNs and another "shallower" CNN, which are trained from scratch on medical images. Our model—based on this transfer learning method and two data augmentation strategies—could identify efficiently the modality of medical images. We hope to include more powerful CNNs such as ResNet with 152 layers or other new state-of-the-art models for image classification into our system, and to focus on improving the performance for this task. Furthermore, we plan to explore more complicated fusion strategies, such as using the MKL (Multiple Kernel Learning) algorithm to fuse models in feature level or introduce the synergic signal system to fuse results in the model level.
Acknowledgments
This research was supported by the National Natural Science Foundation of China (No. 61272373, No. 61202254, and No. 71303031), the Fundamental Research Funds for the Central Universities (No. DC13010313, No.DCPY2016077, Natural Science Foundation of Liaoning Province, China (201602195 and No. DC201502030202), and the Doctoral Scientific Research Foundation of Liaoning (NO. 201601084). The authors also gratefully acknowledge the helpful comments and suggestions of the reviewers, which improve the presentation.
Author Contributions
Yuhai Yu designed and wrote paper; Hongfei Lin supervised the work; Jiana Meng, Xiaocong Wei, and Hai Guo conceived and designed the experiments; Yuhai Yu and Zhehuan Zhao performed the experiments; Yuhai Yu analyzed the data. All authors have read and approved the final manuscript.
Conflicts of Interest
The authors declare no conflict of interest.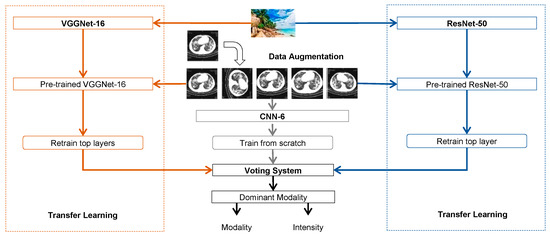 Figure 1. Architecture of our proposed model for subfigure classification. Deep CNNs are denoted as "network name-(depth)".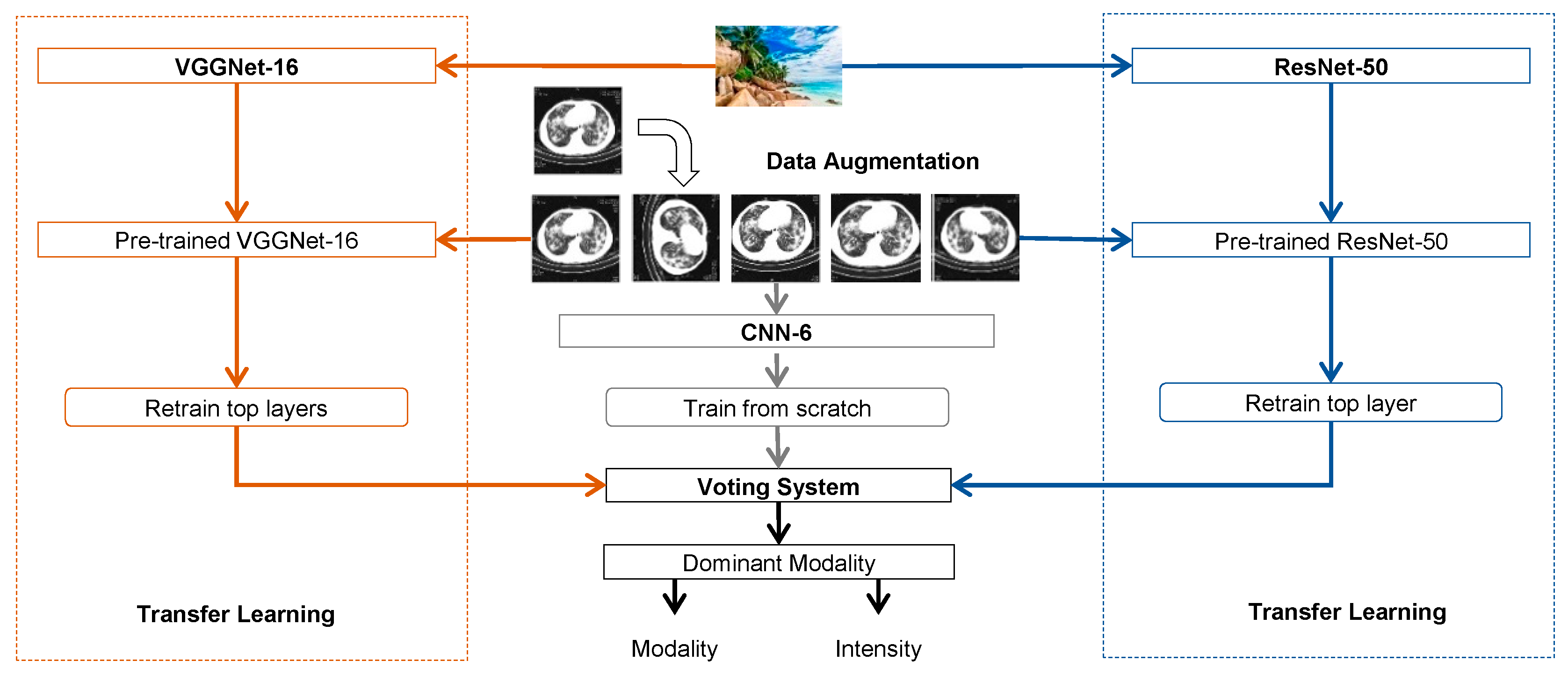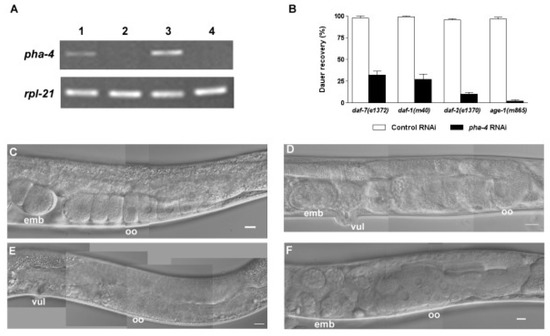 Figure 2.
Example of medical figures with different modalities in a biomedical article [
40
]. ImageCLEF provides subfigures extracted from these compound figures in the subfigure classification task. (
A
)
pha-4
RNAi treatment efficiently inhibits
pha-4
transcription. Semi-quantitative RT-PCR shows
pha-4
and
rpl-21
transcription levels in
daf-7(e1372)
and
daf-2(e1370)
dauer larvae treated with the RNAi control (lanes 1, 3) and
pha-4
RNAi (lanes 2, 4). RT-PCR experiments were performed three times with consistent results using three independent RNA preparations. (
B
) PHA-4 is needed for dauer recovery. Dauer larvae formed constitutively at 25 °C in the presence of
pha-4
RNAi from hatching showed significantly decreased recovery upon downshift to 15 °C compared to control
daf-7(e1372)
,
daf-1(m40)
,
daf-2(e1370)
, and
age-1(m865)
mutants. Percentages of dauer recovery, numbers of animals scored, and
p
values for
t
-tests were shown in Table 1 [
40
]. The entire experiment was performed twice with triplicates for each treatment. (
C-F
)
pha-4
is involved in gonad and vulva development. (
C
) Control post-dauer
daf-7(e1372)
adult; (
D
)
pha-4
RNAi-treated post-dauer
daf-7(e1372)
adult; (
E
) control post-dauer
daf-2(e1370)
adult; (
F
)
pha-4
RNAi-treated post-dauer
daf-2(e1370)
adult.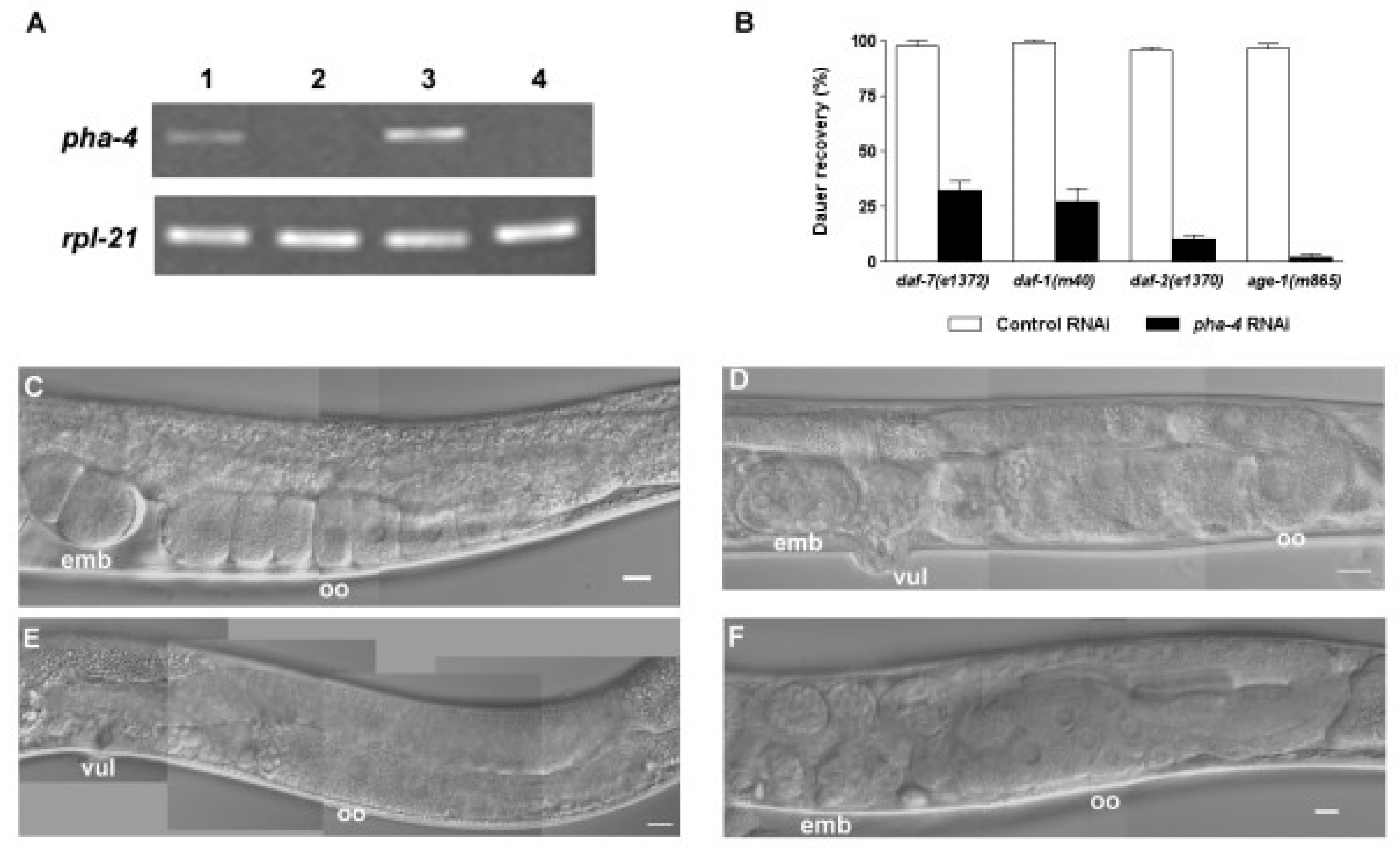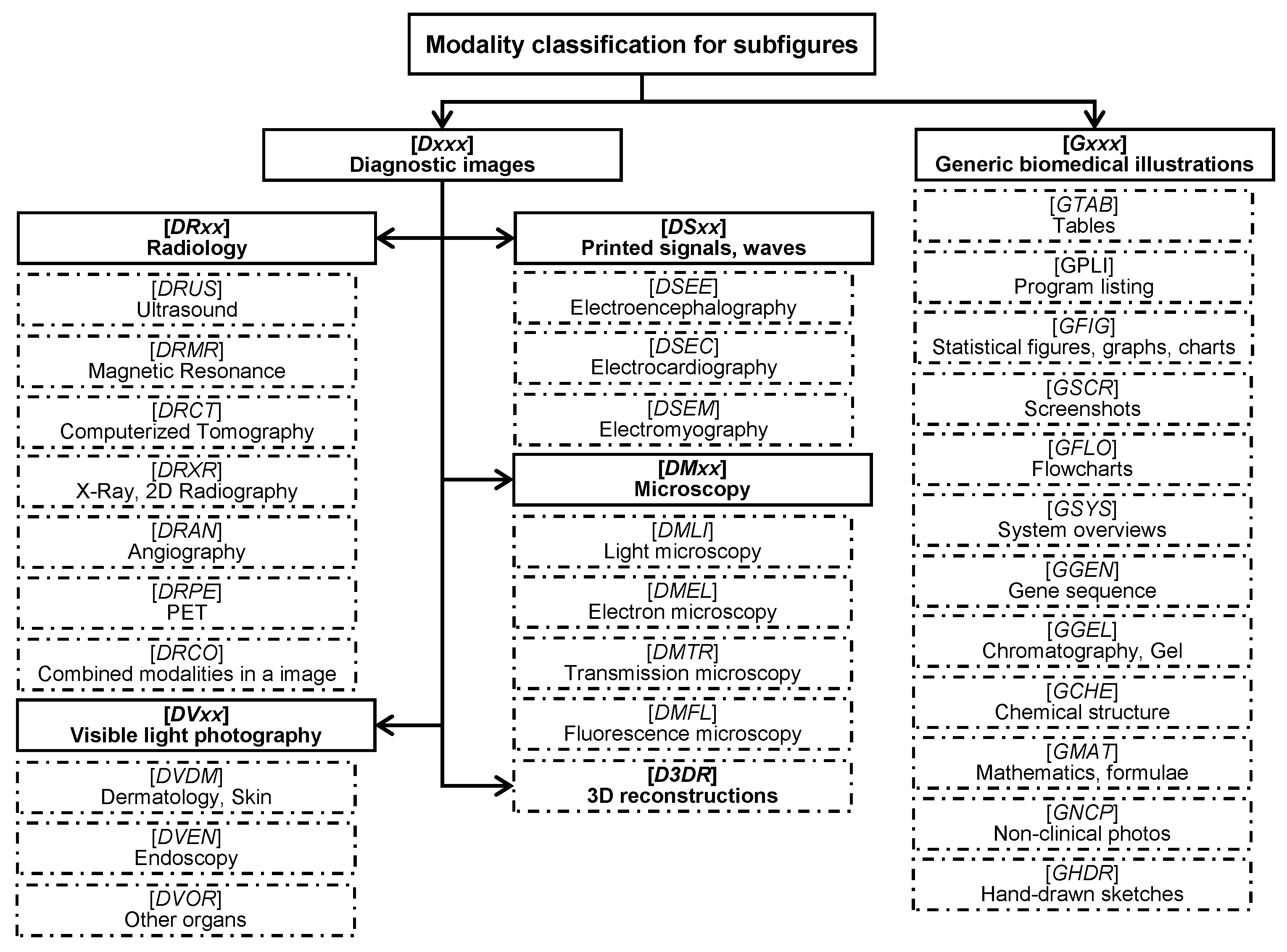 Table 1. Accuracy of visual methods in ImageCLEF2015.
Methods
10FCV
Evaluation
DS_Original
DS_Original
DS_Aug1
DS_Aug2
Baseline_2015 [10,14]
-
-
60.91
-
CNN-6
59.95
57.09
58.33
66.13
VGGNet-16
87.27
67.83
70.50
71.61
ResNet-50
89.34
72.10
75.75
76.78
Our proposed model
90.22
72.42
76.07
76.87
Table 2. Accuracy of visual methods in ImageCLEF2016.
Methods
10FCV
Evaluation
DS_Original
DS_Original
DS_Aug1
DS_Aug2
Baseline_2016 [23]
-
-
85.38
-
CNN-6
75.87
70.67
74.70
81.86
VGGNet-16
85.13
78.99
81.73
83.54
ResNet-50
87.47
82.51
85.25
86.92
Our proposed model
88.40
82.61
86.07
87.37
Table 3. Training parameters in ImageCLEF2015 and ImageCLEF2016.
CNNs
Epochs
Learning Rate
Batch Size
10FCV
DS_Original
DS_Aug1
DS_Aug2
CNN-6
25
25
25
5
0.001
32
VGGNet-16
15
15
15
5
0.0002
32
ResNet-50
30
30
30
5
0.0002
32
Table 4. Training and testing time of CNNs on DS_Original dataset.

| Methods | Training (ms) | Test (ms) |
| --- | --- | --- |
| CNN-6 | 18.2 | 4 |
| VGGNet-16 | 28.4 | 20.5 |
| ResNet-50 | 29 | 10.7 |
Table 5. Training time of CNNs on augmented dataset.
Methods
ImageCLEF2015 (s)
ImageCLEF2016 (s)
DS_Aug1
DS_Aug2
DS_Aug1
DS_Aug2
CNN-6
143
4315
170
4688
VGGNet-16
224
5757
280
6299
ResNet-50
229
6532
267
7112
© 2017 by the authors. Licensee MDPI, Basel, Switzerland. This article is an open access article distributed under the terms and conditions of the Creative Commons Attribution (CC BY) license (http://creativecommons.org/licenses/by/4.0/).