Electrochemical Impedance Spectroscopy—A Simple Method for the Characterization of Polymer Inclusion Membranes Containing Aliquat 336
1
Department of Chemistry, La Trobe University, Bundoora, Victoria, 3086, Australia
2
CSIRO, Clayton South, Victoria, 3169, Australia
3
Department of Chemistry, Curtin University, GPO Box U1987 Perth, Western Australia, 6845, Australia
†
Present Address: Faculty of Science, University of the Sunshine Coast, Maroochydore D.C., Queensland 4558, Australia
*
Author to whom correspondence should be addressed.
Received: 6 April 2011 / Revised: 3 June 2011 / Accepted: 16 June 2011 / Published: 23 June 2011
Abstract
Electrochemical impedance spectroscopy (EIS) has been used to estimate the non-frequency dependent (static) dielectric constants of base polymers such as poly(vinyl chloride) (PVC), cellulose triacetate (CTA) and polystyrene (PS). Polymer inclusion membranes (PIMs) containing different amounts of PVC or CTA, along with the room temperature ionic liquid Aliquat 336 and plasticizers such as trisbutoxyethyl phosphate (TBEP), dioctyl sebecate (DOS) and 2-nitrophenyloctyl ether (NPOE) have been investigated. In this study, the complex and abstract method of EIS has been applied in a simple and easy to use way, so as to make the method accessible to membrane scientists and engineers who may not possess the detailed knowledge of electrochemistry and interfacial science needed for a rigorous interpretation of EIS results. The EIS data reported herein are internally consistent with a percolation threshold in the dielectric constant at high concentrations of Aliquat 336, which illustrates the suitability of the EIS technique since membrane percolation with ion exchangers is a well-known phenomenon.
View Full-Text
►

▼

Figures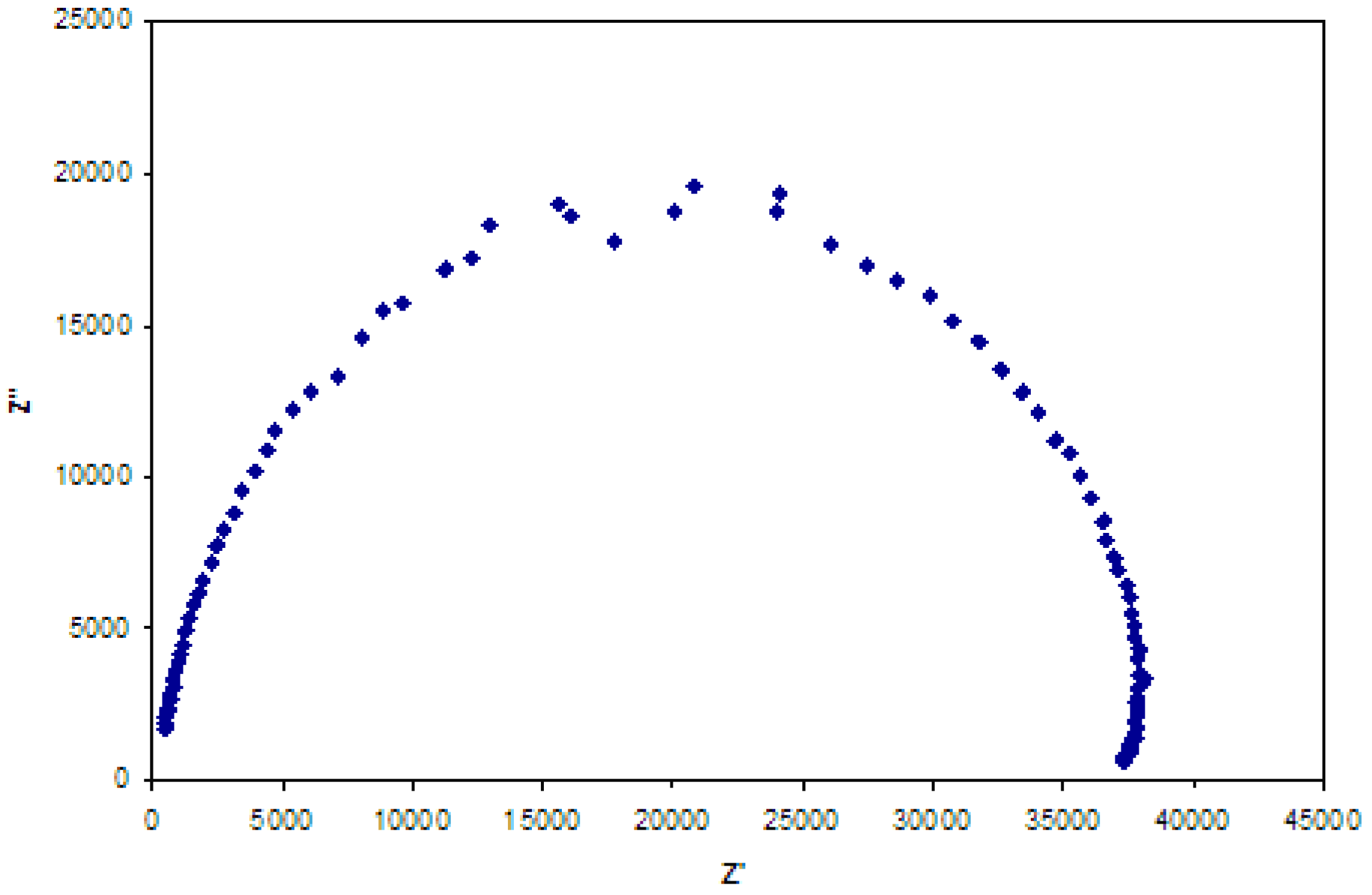 Share & Cite This Article
MDPI and ACS Style
O'Rourke, M.; Duffy, N.; Marco, R.D.; Potter, I. Electrochemical Impedance Spectroscopy—A Simple Method for the Characterization of Polymer Inclusion Membranes Containing Aliquat 336. Membranes 2011, 1, 132-148.
Related Articles
Comments
[Return to top]