Connecting the Morphological and Crystal Structural Changes during the Conversion of Lithium Hydroxide Monohydrate to Lithium Carbonate Using Multi-Scale X-ray Scattering Measurements
Department of Civil and Environmental Engineering, Environmental Chemistry and Technology Program, University of Wisconsin, Madison, WI 53706, USA
Received: 25 August 2017 / Revised: 10 September 2017 / Accepted: 11 September 2017 / Published: 14 September 2017
Abstract
While CO
2
storage technologies via carbon mineralization have focused on the use of earth-abundant calcium- and magnesium-bearing minerals, there is an emerging interest in the scalable synthesis of alternative carbonates such as lithium carbonate. Lithium carbonate is the carbonated end-product of lithium hydroxide, a highly reactive sorbent for CO
2
capture in spacecraft and submarines. Other emerging applications include tuning the morphology of lithium carbonates synthesized from the effluent of treated Li-bearing batteries, which can then be reused in ceramics, glasses, and batteries. In this study, in operando Ultra-Small-Angle, Small-Angle, and Wide-Angle X-ray Scattering (USAXS/SAXS/WAXS) measurements were used to link the morphological and crystal structural changes as lithium hydroxide monohydrate is converted to lithium carbonate. The experiments were performed in a flow-through reactor at P
CO2
of 1 atm and at temperatures in the range of 25–500 °C. The dehydration of lithium hydroxide monohydrate to form lithium hydroxide occurs in the temperature range of 25–150 °C, while the onset of carbonate formation is evident at around 70 °C. A reduction in the nanoparticle size and an increase in the surface area were noted during the dehydration of lithium hydroxide monohydrate. Lithium carbonate formation increases the nanoparticle size and reduces the surface area.
View Full-Text
►

▼

Figures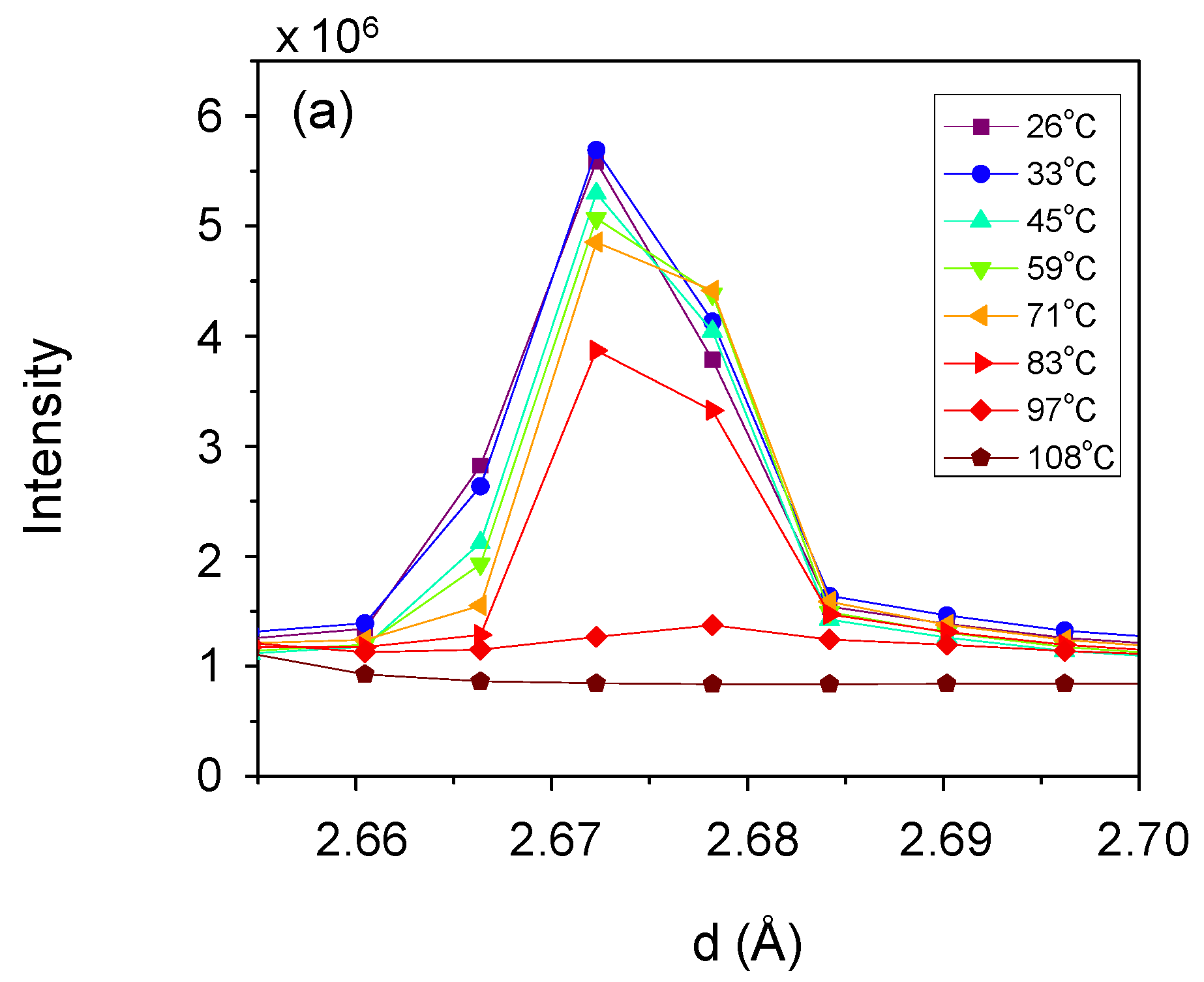 Figure 1a
This is an open access article distributed under the
Creative Commons Attribution License
which permits unrestricted use, distribution, and reproduction in any medium, provided the original work is properly cited. (CC BY 4.0).
Share & Cite This Article
MDPI and ACS Style
Gadikota, G. Connecting the Morphological and Crystal Structural Changes during the Conversion of Lithium Hydroxide Monohydrate to Lithium Carbonate Using Multi-Scale X-ray Scattering Measurements. Minerals 2017, 7, 169.
Note that from the first issue of 2016, MDPI journals use article numbers instead of page numbers. See further details here.
Related Articles
Comments
[Return to top]