Using Neutron Diffraction to Investigate Texture Evolution During Consolidation of Deuterated Triaminotrinitrobenzene (d-TATB) Explosive Powder
1
Theoretical Division, Los Alamos National Laboratory, Los Alamos, NM 87545, USA
2
Explosive Science and Shock Physics Division, Los Alamos National Laboratory, Los Alamos, NM 87545, USA
3
Material Science and Technology Division, Los Alamos National Laboratory, Los Alamos, NM 87545, USA
*
Author to whom correspondence should be addressed.
Academic Editor: Helmut Cölfen
Received: 10 April 2017 / Revised: 9 May 2017 / Accepted: 10 May 2017 / Published: 14 May 2017
Abstract
Triaminotrinitrobenzene (TATB) is a highly anisotropic molecular crystal used in several plastic-bonded explosive (PBX) formulations. A complete understanding of the orientation distribution of TATB particles throughout a PBX charge is required to understand spatially variable, anisotropic macroscale properties of the charge. Although texture of these materials can be measured after they have been subjected to mechanical or thermal loads, measuring texture evolution in situ is important in order to identify mechanisms of crystal deformation and reorientation used to better inform thermomechanical models. Neutron diffraction measurements were used to estimate crystallographic reorientation while deuterated TATB (d-TATB) powder was consolidated into a cylindrical pellet via a uniaxial die-pressing operation at room temperature. Both the final texture of the pressed pellet and the in situ evolution of texture during pressing were measured, showing that the d-TATB grains reorient such that (001) poles become preferentially aligned with the pressing direction. A compaction model is used to predict the evolution of texture in the pellet during the pressing process, finding that the original model overpredicted the texture strength compared to these measurements. The theory was extended to account for initial particle shape and pore space, bringing the results into good agreement with the data.
View Full-Text
►

▼

Figures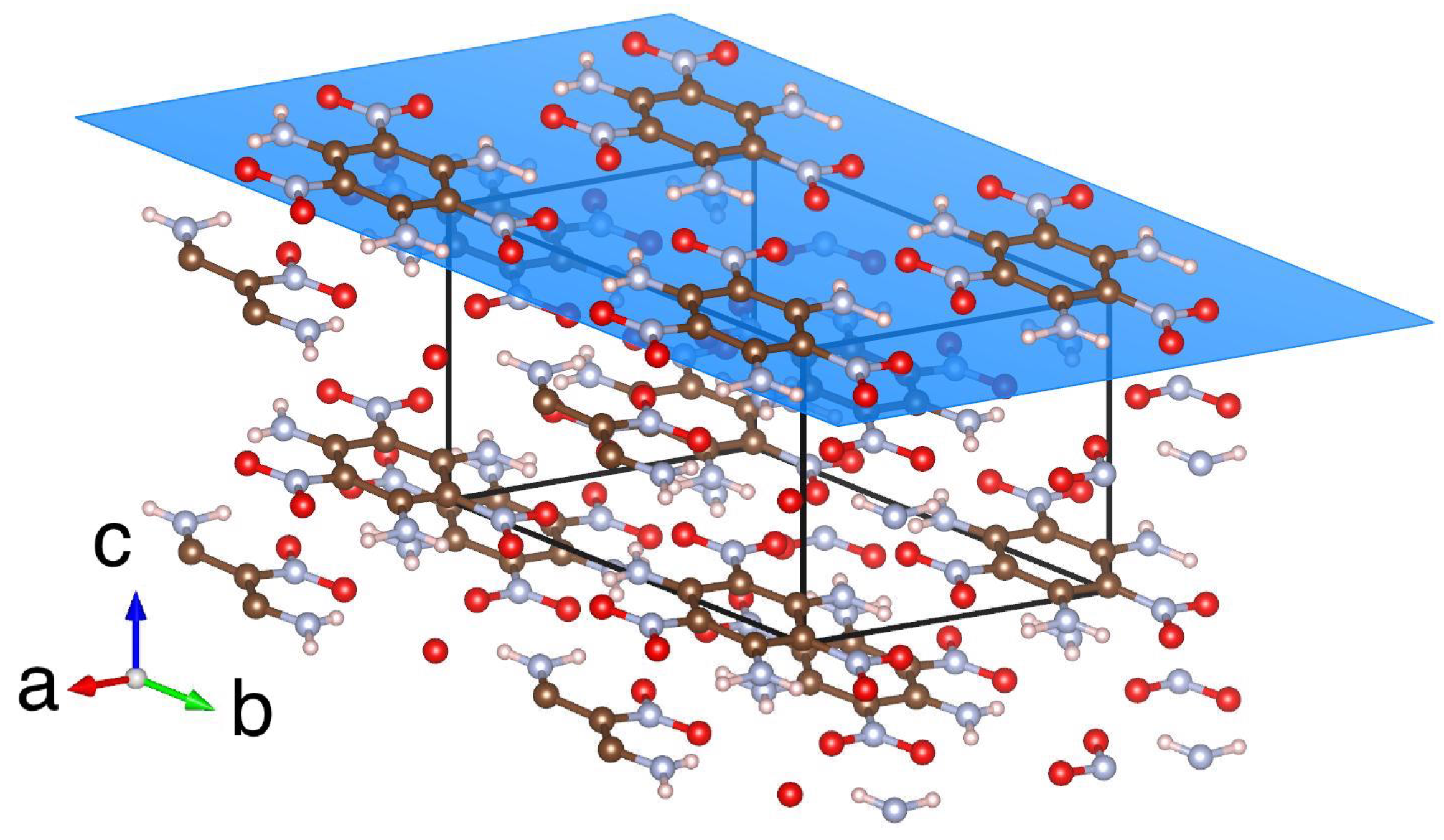 Figure 1
This is an open access article distributed under the
Creative Commons Attribution License
which permits unrestricted use, distribution, and reproduction in any medium, provided the original work is properly cited. (CC BY 4.0).
Share & Cite This Article
MDPI and ACS Style
Luscher, D.J.; Yeager, J.D.; Clausen, B.; Vogel, S.C.; Higginbotham Duque, A.L.; Brown, D.W. Using Neutron Diffraction to Investigate Texture Evolution During Consolidation of Deuterated Triaminotrinitrobenzene (d-TATB) Explosive Powder. Crystals 2017, 7, 138.
Note that from the first issue of 2016, MDPI journals use article numbers instead of page numbers. See further details here.
Related Articles
Comments
[Return to top]