Current Perspectives on Desmoid Tumors: The Mayo Clinic Approach
1
Musculoskeletal Oncology, Mayo Clinic, Rochester, MN55905, USA
2
Department of Orthopedics, Mayo Clinic, 200 1st ST SW, Rochester, MN 55905, USA
3
Department of Oncology, Mayo Clinic, Rochester, MN55905, USA
4
Department of Radiation Oncology, Mayo Clinic, Rochester, MN55905, USA
*
Author to whom correspondence should be addressed.
Received: 30 May 2011 / Revised: 6 July 2011 / Accepted: 2 August 2011 / Published: 8 August 2011
Abstract
Desmoid tumors are a rare group of locally aggressive, non malignant tumors of fibroblastic origin that can lead to significant morbidity due to local invasion. Despite advances in the understanding of these tumors, their natural history is incompletely understood and the optimal treatment is still a matter of debate. Local control is the main goal of treatment and there has been a change in philosophy regarding the management of these tumors from aggressive surgical resection to function preservation. A multidisciplinary approach is essential to plan local control with acceptable morbidity. The current Mayo Clinic algorithm for the treatment of these tumors is based on institutional experience and the available evidence in the literature: asymptomatic/non progressive lesions away from vital structures are managed with observation and regular imaging; primary or recurrent desmoid tumors which are symptomatic or progressive or near vital structures are managed with wide surgical resection when wide surgical margins are possible with minimal functional and cosmetic loss. When positive or close surgical margins are likely, surgical resection with adjuvant radiotherapy or definitive radiotherapy is preferred. If likely functional or cosmetic deficit is unacceptable, radiotherapy is the treatment of choice. Unresectable lesions are considered for radiotherapy, chemotherapy or newer modalities however an unresectable lesion associated with a painful, functionless, infected extremity is managed with an amputation.
View Full-Text
►

▼

Figures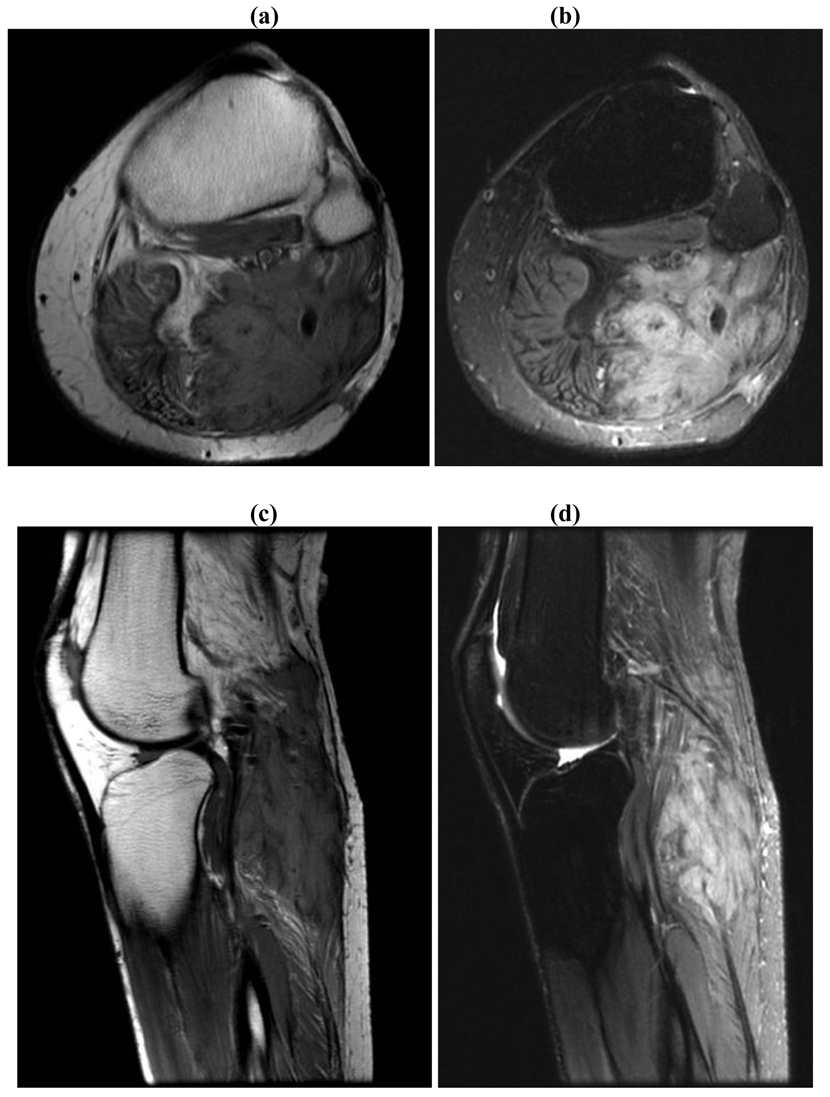 Share & Cite This Article
MDPI and ACS Style
Joglekar, S.B.; Rose, P.S.; Sim, F.; Okuno, S.; Petersen, I. Current Perspectives on Desmoid Tumors: The Mayo Clinic Approach. Cancers 2011, 3, 3143-3155.
Related Articles
Comments
[Return to top]