Identification of Insulin-Like Growth Factor-I Receptor (IGF-IR) Gene Promoter-Binding Proteins in Estrogen Receptor (ER)-Positive and ER-Depleted Breast Cancer Cells
1
Department of Human Molecular Genetics and Biochemistry, Sackler School of Medicine, Tel Aviv University, Tel Aviv 69978, Israel
2
Department of Clinical and Experimental Medicine, University Magna Graecia of Catanzaro, Catanzaro 88100, Italy
*
Author to whom correspondence should be addressed.
Received: 23 February 2010 / Accepted: 19 March 2010 / Published: 25 March 2010
Abstract
The insulin-like growth factor I receptor (IGF-IR) has been implicated in the etiology of breast cancer. Overexpression of the IGF-IR gene is a typical feature of most primary breast cancers, whereas low IGF-IR levels are seen at advanced stages. Hence, evaluation of IGF-IR levels might be important for assessing prognosis. In the present study, we employed a proteomic approach based on DNA affinity chromatography followed either by mass spectroscopy (MS) or Western blot analysis to identify transcription factors that may associate with the IGF-IR promoter in estrogen receptor (ER)-positive and ER-depleted breast cancer cells. A biotinylated IGF-IR promoter fragment was bound to streptavidin magnetic beads and incubated with nuclear extracts of breast cancer cells. IGF-IR promoter-binding proteins were eluted with high salt and analyzed by MS and Western blots. Among the proteins that were found to bind to the IGF-IR promoter we identified zinc finger transcription factors Sp1 and KLF6, ER-, p53, c-jun, and poly (ADP-ribosylation) polymerase. Furthermore, chromatin immune-precipitation (ChIP) analysis confirmed the direct
in vivo
binding of some of these transcription factors to IGF-IR promoter DNA. The functional relevance of binding data was assessed by cotransfection experiments with specific expression vectors along with an IGF-IR promoter reporter. In summary, we identified nuclear proteins that are potentially responsible for the differential expression of the IGF-IR gene in ER-positive and ER-depleted breast cancer cells.
View Full-Text
►

▼

Figures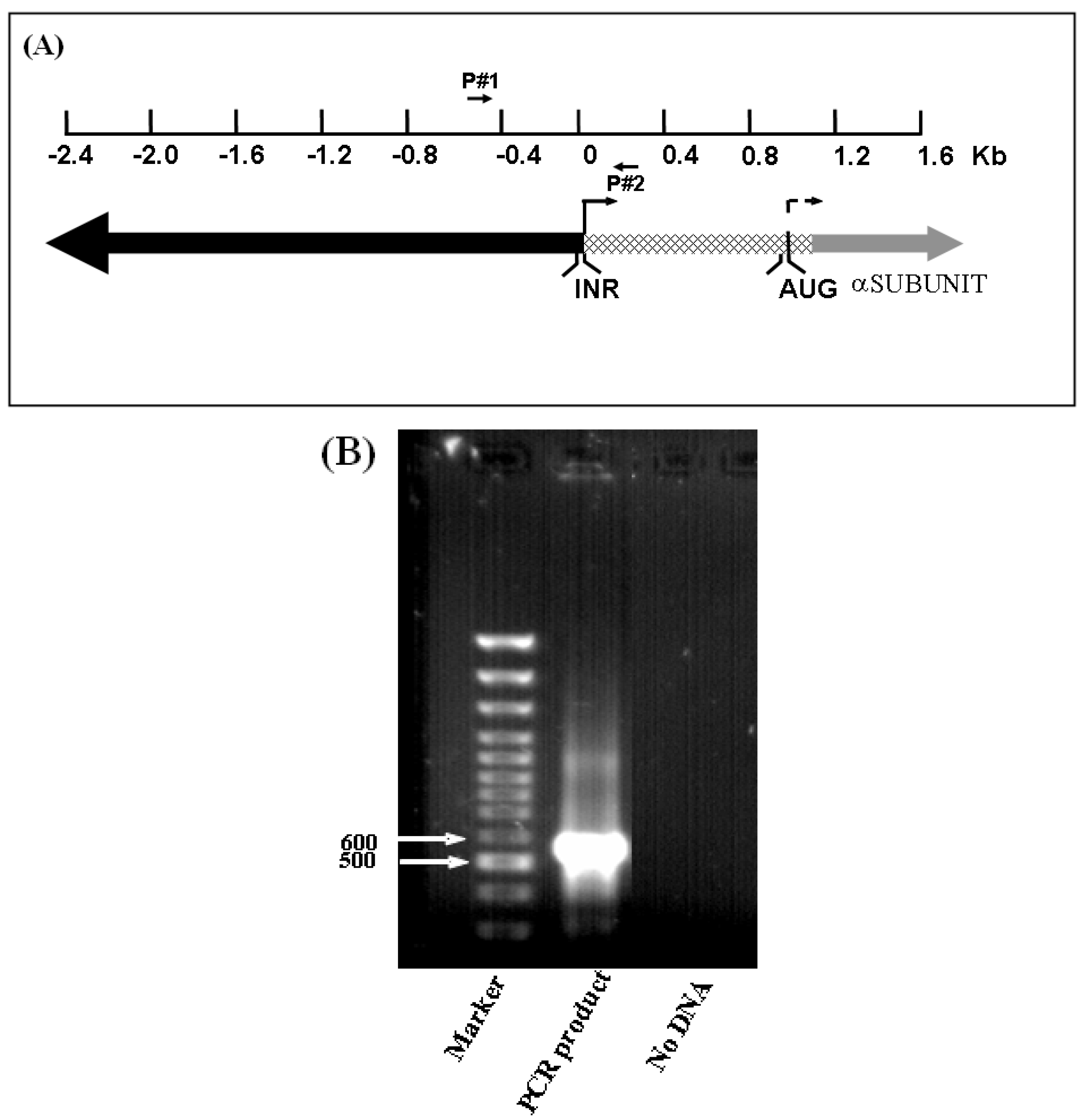 Figure 1
Share & Cite This Article
MDPI and ACS Style
Sarfstein, R.; Belfiore, A.; Werner, H. Identification of Insulin-Like Growth Factor-I Receptor (IGF-IR) Gene Promoter-Binding Proteins in Estrogen Receptor (ER)-Positive and ER-Depleted Breast Cancer Cells. Cancers 2010, 2, 233-261.
Related Articles
Comments
[Return to top]