Enantioselective Modulatory Effects of Naringenin  Enantiomers on the Expression Levels of miR‐17‐3p  Involved in Endogenous Antioxidant Defenses
1
Department of Drug Sciences, Medicinal Chemistry and Pharmaceutical Technology Section, Pavia University, Viale Taramelli 12, 27100 Pavia, Italy
2
KOLINPHARMA S.p.A., Lainate, Corso Europa 5, 20020 Lainate, Italy
3
Department of Earth and Environmental Sciences, University of Pavia, Via S. Epifanio 14, 27100 Pavia, Italy
*
Author to whom correspondence should be addressed.
Received: 28 November 2016 / Accepted: 24 February 2017 / Published: 28 February 2017
Abstract
Naringenin is a flavanone present in citrus fruit as a mixture of chiral isomers. The numerous biological properties attributed to this compound include antioxidant and anti‐inflammatory activities, even though the molecular mechanisms of these remain unknown. This study aims to evaluate the effects of racemic and enantiomeric naringenin on the expression levels of miR‐17‐3p, miR‐25‐5p and relative mRNA targets, to elucidate the mechanisms underlying these antioxidant and anti‐inflammatory properties. Caco‐2 cells, a well characterized in vitro model which mimics the intestinal barrier, were treated with subtoxic concentrations of racemate and enantiomers. The expression levels of miR‐17‐3p and miR‐25‐5p were determined by Real‐Time PCR and were found to be decreased for both miRNAs. miR‐17‐3p behavior was in agreement with the increased levels of target mRNAs coding for two antioxidant enzymes, manganese‐dependent superoxide dismutase (MnSOD) and glutathione peroxidase 2 (GPx2), while expression levels of miR‐25‐5p were not in agreement with its target mRNAs, coding for two pro‐inflammatory cytokines, Tumor necrosis factor‐alpha (TNF‐α) and Interleukin‐6 (IL‐6). These results lead to the conclusion that naringenin could exert its antioxidant activity through epigenetic regulation operated by miRNAs, while anti‐inflammatory activity is regulated by other miRNAs and/or mechanisms.
View Full-Text
►

▼

Figures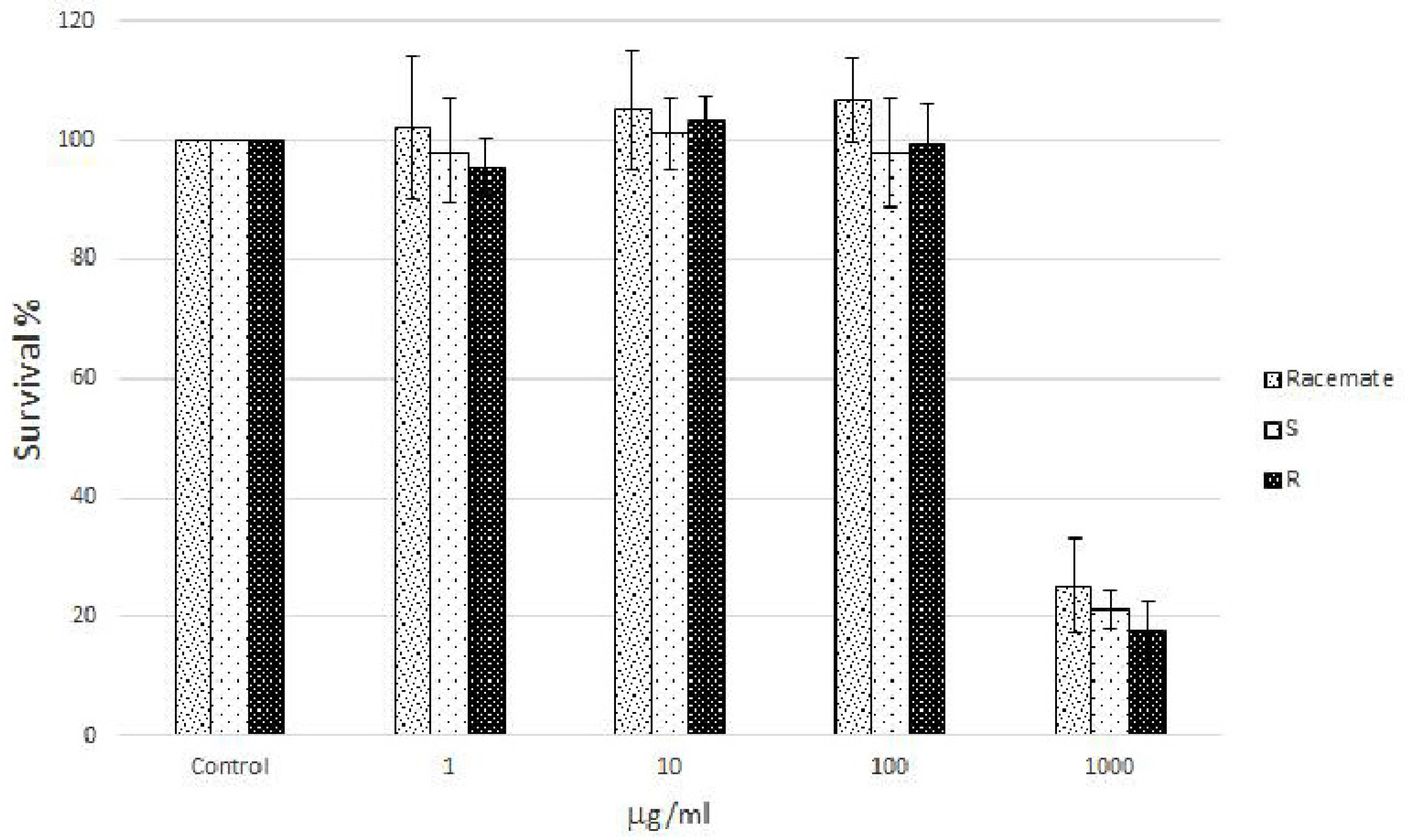 Figure 1
This is an open access article distributed under the
Creative Commons Attribution License
which permits unrestricted use, distribution, and reproduction in any medium, provided the original work is properly cited. (CC BY 4.0).
Share & Cite This Article
MDPI and ACS Style
Curti, V.; Di Lorenzo, A.; Rossi, D.; Martino, E.; Capelli, E.; Collina, S.; Daglia, M. Enantioselective Modulatory Effects of Naringenin  Enantiomers on the Expression Levels of miR‐17‐3p  Involved in Endogenous Antioxidant Defenses. Nutrients 2017, 9, 215.
Note that from the first issue of 2016, MDPI journals use article numbers instead of page numbers. See further details here.
Related Articles
Comments
[Return to top]