An Ethyl Acetate Fraction of Moringa oleifera Lam. Inhibits Human Macrophage Cytokine Production Induced by Cigarette Smoke
1
Faculty of Allied Health Sciences, Naresuan University, Phitsanulok 65000, Thailand
2
Faculty of Science, Naresuan University, Phitsanulok 65000, Thailand
3
Department of Radiology, Oncology and Radiation Science, Faculty of Medicine, Uppsala University, Uppsala 75105, Sweden
*
Author to whom correspondence should be addressed.
Received: 27 December 2013 / Revised: 26 January 2014 / Accepted: 29 January 2014 / Published: 18 February 2014
Abstract
Moringa oleifera
Lam. (MO) has been reported to harbor anti-oxidation and anti-inflammatory activity and useful in the treatment of inflammatory diseases. However, despite these findings there has been little work done on the effects of MO on immune cellular function. Since macrophages, TNF and related cytokines play an important pathophysiologic role in lung damage induced by cigarette smoke, we examined the effects of MO on cigarette smoke extract (CSE)—induced cytokine production by human macrophages. An ethyl acetate fraction of MO (MOEF) was prepared from fresh leaves extract of Moringa
and shown to consist of high levels of phenolic and antioxidant activities. Human monocyte derived macrophages (MDM) pre-treated with varying concentrations of MOEF showed decreased production of TNF, IL-6 and IL-8 in response to both LPS and CSE. The decrease was evident at both cytokine protein and mRNA levels. Furthermore, the extract inhibited the expression of
RelA
, a gene implicated in the NF-κB p65 signaling in inflammation. The findings highlight the ability of MOEF to inhibit cytokines (IL-8) which promote the infiltration of neutrophils into the lungs and others (TNF, IL-6) which mediate tissue disease and damage.
View Full-Text
►

▼

Figures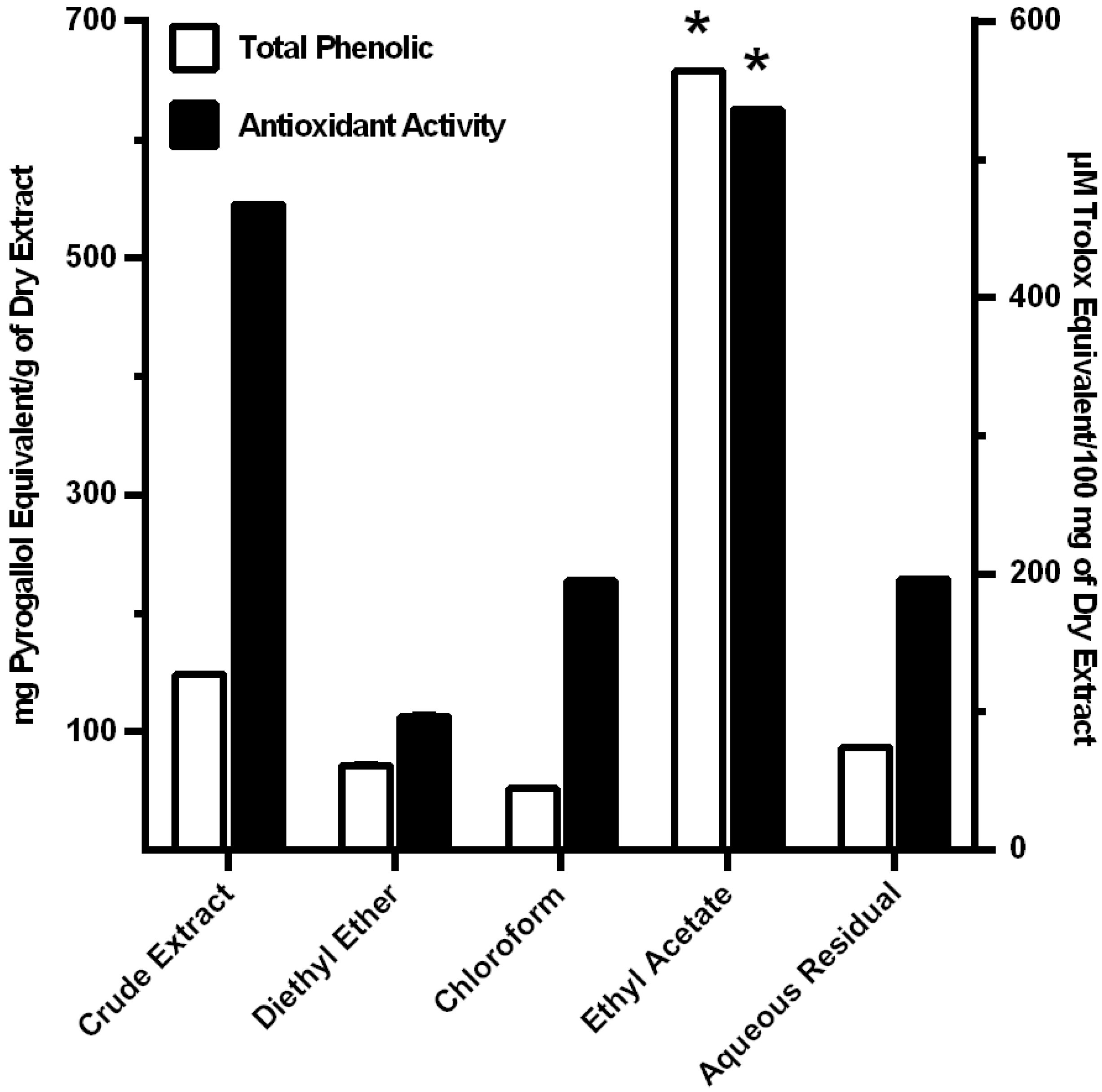 Figure 1
Share & Cite This Article
MDPI and ACS Style
Kooltheat, N.; Sranujit, R.P.; Chumark, P.; Potup, P.; Laytragoon-Lewin, N.; Usuwanthim, K. An Ethyl Acetate Fraction of Moringa oleifera Lam. Inhibits Human Macrophage Cytokine Production Induced by Cigarette Smoke. Nutrients 2014, 6, 697-710.
Related Articles
Comments
[Return to top]