Effect of Corn Residue Biochar on the Hydraulic Properties of Sandy Loam Soil
1
Korea Biochar Research Center, School of Natural Resources and Environmental Science, Kangwon National University, Chuncheon 24341, Korea
2
Institute of Soil and Environmental Sciences, University of Agriculture Faisalabad, Faisalabad 38040, Pakistan
3
Southern Cross GeoScience, Southern Cross University, Lismore, NSW 2480, Australia
4
Department of Environmental Sciences and Engineering, Government College University, Faisalabad 38000, Pakistan
5
Department of Soil Sciences, Saudi Biochar Research Group, King Saud University, P.O. Box 2460, Riyadh 11451, Saudi Arabia
6
Department of Environmental Engineering, Chosun University, Gwangju 61452, Korea
*
Author to whom correspondence should be addressed.
Academic Editor: Marc A. Rosen
Received: 26 November 2016 / Revised: 1 February 2017 / Accepted: 4 February 2017 / Published: 14 February 2017
Abstract
Biochar has an ability to alter the biological, chemical, and physical properties of soil due to its physicochemical properties such as surface area, porosity, nutrient retention ability, available nutrient contents, aromaticity, etc. The present study was designed to evaluate the impact of physical properties and application rate of biochar on the hydraulic properties of a sandy loam soil in the short term. Biochar was produced at 500 °C from dried corn residue (BC500). The BC500 was incorporated at the rates of 0, 2.5%, 5.0%, 7.5%, and 10% (w·w
−1
) into the sandy loam soil and filled up to a height of 4 cm, in cores having 5 cm diameter and height. Each treatment was performed in triplicate and equilibrated for 30 days. Then saturated hydraulic conductivity (K
sat
), water holding capacity (WHC), and bulk density were determined in each sample after four days of saturation at room temperature in a water bath. The BC500 particle size distribution, pores, and surface functional groups were assessed. The K
sat
exhibited a highly significant exponential reduction from 0% to 7.5% of BC500 application and approached an asymptote at 10% BC500. Bulk density showed a significant negative correlation to biochar application rate. The WHC and BC500 application rate illustrated a strong positive relationship. Biochar surface was free from hydrophobic functional groups. The addition of BC500 has a positive influence on soil hydraulic properties, primarily due to the increased soil porosity. The BC500 is composed of a microporous structure and hydrophilic surface that retain water in sandy textured soils. The application of BC500 would be a wise investment to maximize the water use efficiency in soils for agricultural production.
View Full-Text
►

▼

Figures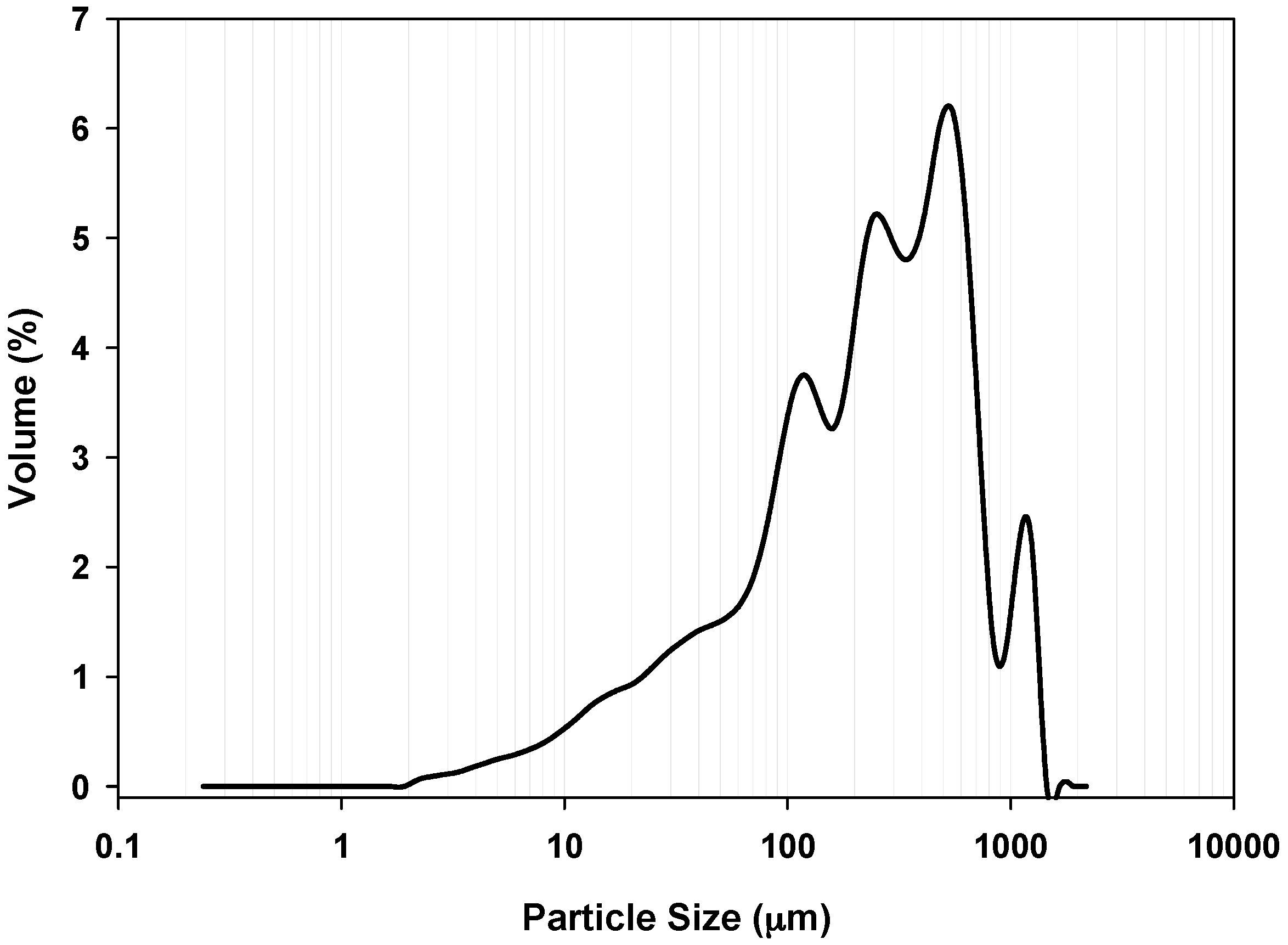 Figure 1
This is an open access article distributed under the
Creative Commons Attribution License
which permits unrestricted use, distribution, and reproduction in any medium, provided the original work is properly cited. (CC BY 4.0).
Share & Cite This Article
MDPI and ACS Style
Igalavithana, A.D.; Ok, Y.S.; Niazi, N.K.; Rizwan, M.; Al-Wabel, M.I.; Usman, A.R.A.; Moon, D.H.; Lee, S.S. Effect of Corn Residue Biochar on the Hydraulic Properties of Sandy Loam Soil. Sustainability 2017, 9, 266.
Note that from the first issue of 2016, MDPI journals use article numbers instead of page numbers. See further details here.
Related Articles
Comments
[Return to top]