'Sufferings Start from the Mothers' Womb': Vulnerabilities and Livelihood War of the Small-Scale Fishers of Bangladesh
1
Manitoba Conservation, Government of Manitoba, Western Region-Environmental Operations, 1129 Queens Avenue, Brandon, MB R7A 1L9, Canada
2
Natural Resources Institute, University of Manitoba, 319 Sinott Building, 70 Dysart Rd., Winnipeg, MB R3T 3X8, Canada
*
Author to whom correspondence should be addressed.
Received: 10 August 2011 / Revised: 22 October 2011 / Accepted: 17 November 2011 / Published: 20 December 2011
Abstract
Due to its deltaic geographical position and precarious socioeconomic and demographic conditions, Bangladesh is recognized worldwide for its exposure to recurring environmental hazards. Based on a 21-month long field study in two fishing villages that are characterized by distinct ecological settings and ethnic groups, this article examines the arrays of cross-scale environmental, social and institutional stressors that singly or cumulatively impact fishers' livelihood well-being and generational poverty. Analysis of the vulnerabilities makes it clear that the degree to which poor fishers suffer from environmental stressors and calamities is determined not only by the frequency of abnormal events, but also by their internal capabilities of self-protection, resilience against those stressors, position in the social network and asset and resource ownership. Coastal and floodplain fishers identified cyclone and long-standing floods as strong drivers of poverty as their bundles of 'safety net' capital are usually disrupted or lost. For a majority of the fishers, income/day/family declines to as low as US$ 0.7–0.9. Fishers lack appropriate sets of endowments and entitlements that would allow them immediate buffer against livelihood stressors. Vulnerability here is intricately related to one's socio-economic status; poor and 'socially vulnerable' ethnic fishers are concurrently 'biologically vulnerable' too. The corollary of multi-faceted stressors is that, poverty persists as an ever-increasing haunting presence that thousands of floodplain and coastal fishers of Bangladesh are forced to cope with. It is evident that nature-induced stressors exert 'ratchet effects' on fishers with low endowments who critically risk nutritional deprivation and social standing. Lucidly, most of the fishers are trapped in a form of
'
livelihood war'.
View Full-Text
►

▼

Figures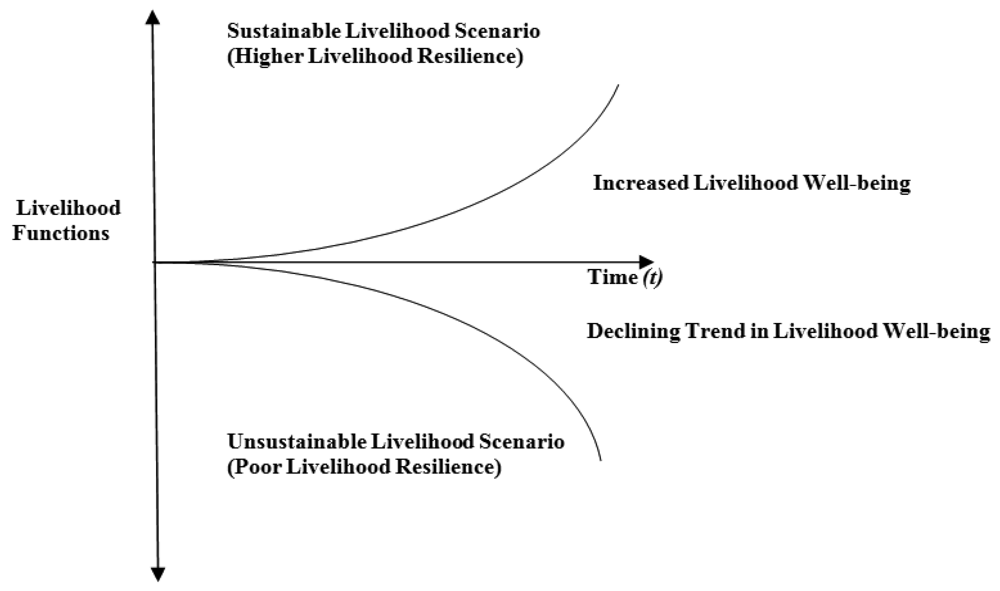 Share & Cite This Article
MDPI and ACS Style
Deb, A.K.; Haque, C.E. 'Sufferings Start from the Mothers' Womb': Vulnerabilities and Livelihood War of the Small-Scale Fishers of Bangladesh. Sustainability 2011, 3, 2500-2527.
Related Articles
Comments
[Return to top]