Modulation of Homology-Directed Repair in T98G Glioblastoma Cells Due to Interactions between Wildtype p53, Rad51 and HCMV IE1-72
1
Tumorvirologie (F010), Deutsches Krebsforschungszentrum, Im Neuenheimer Feld 242, 69120, Heidelberg, Germany
2
Department of Biological Sciences and the Center for Reproductive Biology, University of Idaho, 875 Perimeter Drive, Mailstop 3051, Moscow, ID 83844, USA
*
Author to whom correspondence should be addressed.
Received: 24 January 2014 / Revised: 15 February 2014 / Accepted: 17 February 2014 / Published: 26 February 2014
Abstract
Human cytomegalovirus (HCMV) is a ubiquitous pathogen capable of causing life threatening consequences in neonates and immune-compromised individuals. HCMV inflicts site-specific double strand breaks (DSBs) in the cellular genome. DNA damage infliction raises the corollary question of virus modulation of DNA repair. We recently reported HDR was stimulated in wt human foreskin fibroblasts (HFFs) during fully permissive infection or expression of the HCMV protein IE1-72 (IE72). These studies have been extended into semi-permissive T98G glioblastoma cells. T98Gs encode a mutant p53, which may contribute to their high baseline rate of HDR. We fully expected HCMV infection to increase HDR in T98Gs, similar to its effects in HFFs. Surprisingly in T98Gs HCMV infection, or sole expression of IE72, decreased HDR by two-fold. Transient expression of wt p53 in T98Gs also reduced HDR by two-fold. Dual transient expression of wt p53 and IE72 restored high baseline HDR levels. GST pulldown experiments revealed that both IE72 and wt p53 bound the important HDR protein, Rad51. We conclude that the expression of certain HCMV proteins can modulate HDR in an infected cell, dependent upon p53 status. We propose a model of the protein interactions explaining this behavior.
View Full-Text
►

▼

Figures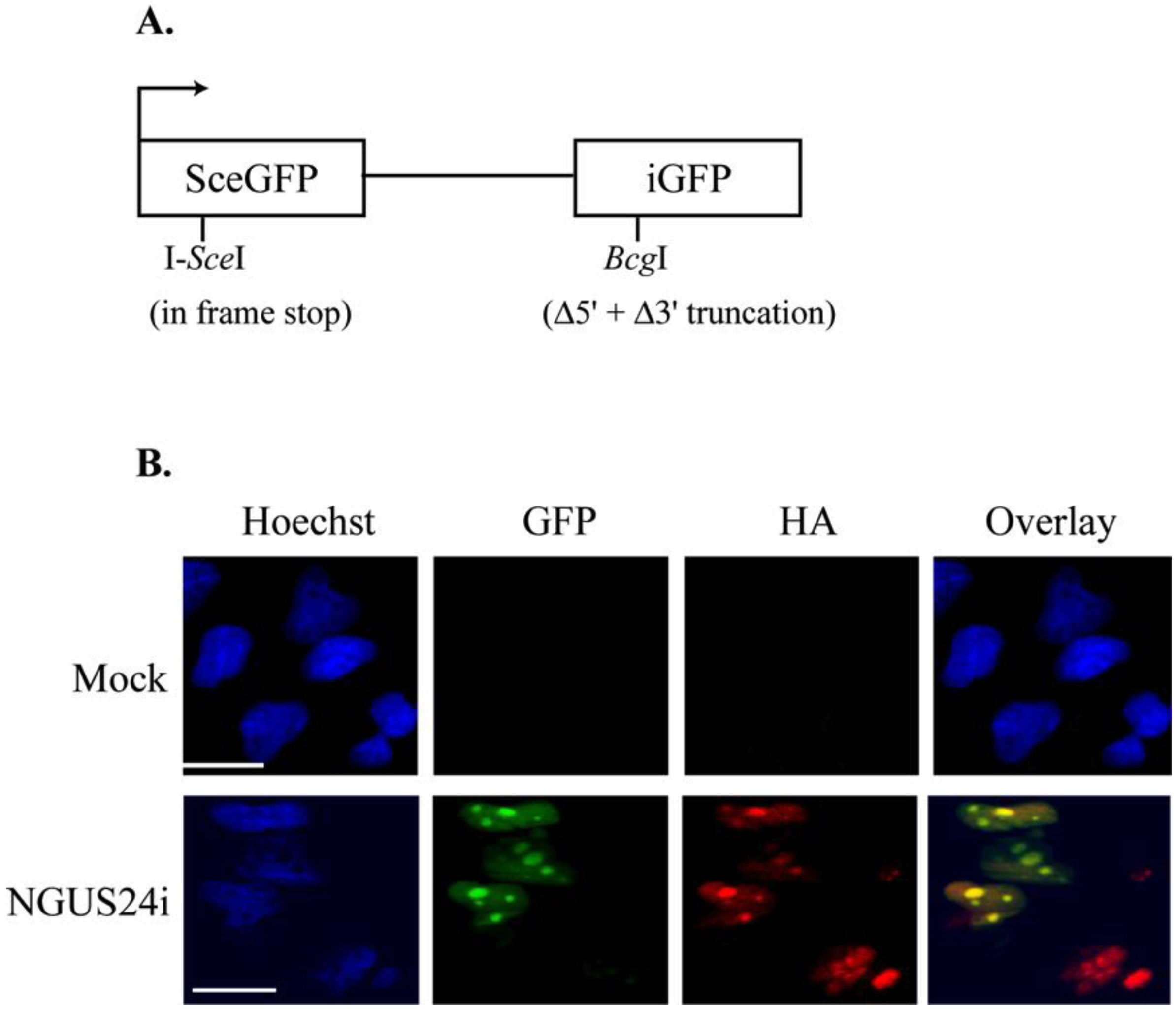 Figure 1
Share & Cite This Article
MDPI and ACS Style
Kulkarni, A.S.; Fortunato, E.A. Modulation of Homology-Directed Repair in T98G Glioblastoma Cells Due to Interactions between Wildtype p53, Rad51 and HCMV IE1-72. Viruses 2014, 6, 968-985.
Related Articles
Comments
[Return to top]