Brd4-Mediated Nuclear Retention of the Papillomavirus E2 Protein Contributes to Its Stabilization in Host Cells
Department of Microbiology, University of Pennsylvania School of Medicine, Philadelphia, PA 19104, USA
†
Current address: Department of Basic Medicine, Xiamen University School of Medicine, Xiamen, Fujian 361102, China
*
Author to whom correspondence should be addressed.
Received: 2 December 2013 / Revised: 4 January 2014 / Accepted: 9 January 2014 / Published: 20 January 2014
Abstract
Papillomavirus E2 is a multifunctional viral protein that regulates many aspects of the viral life cycle including viral episome maintenance, transcriptional activation, and repression. E2 is degraded by the ubiquitin-proteasome pathway. Cellular bromodomain protein Brd4 has been implicated in the stabilization of the E2 protein. E2 normally shuttles between the cytoplasm and the nucleus. In this study, we demonstrate that E2 ubiquitylation mostly occurs in the cytoplasm. We also find that the interaction with Brd4 promotes nuclear retention of papillomavirus E2 proteins and contributes to their stabilization in the nucleus. Compared to wild type E2 proteins, nuclear-localization-defective mutants are rapidly degraded by the ubiquitin-proteasome pathway; however, co-expression of Brd4 redirects these mutants into the nucleus and significantly increases their stability. We further demonstrate that tethering E2 proteins to chromatin as either double-bromodomain fusion proteins or histone 2B (H2B) fusion proteins significantly stabilizes the E2 proteins. Our studies suggest that chromatin recruitment of the E2 protein via interaction with Brd4 prevents E2 ubiquitylation and proteasomal degradation in the cytoplasm, leading to its stabilization in the nucleus. These studies bring new insights for understanding Brd4-mediated E2 stabilization, and provide an additional mechanism by which the chromatin-associated Brd4 regulates E2 functions.
View Full-Text
►

▼

Figures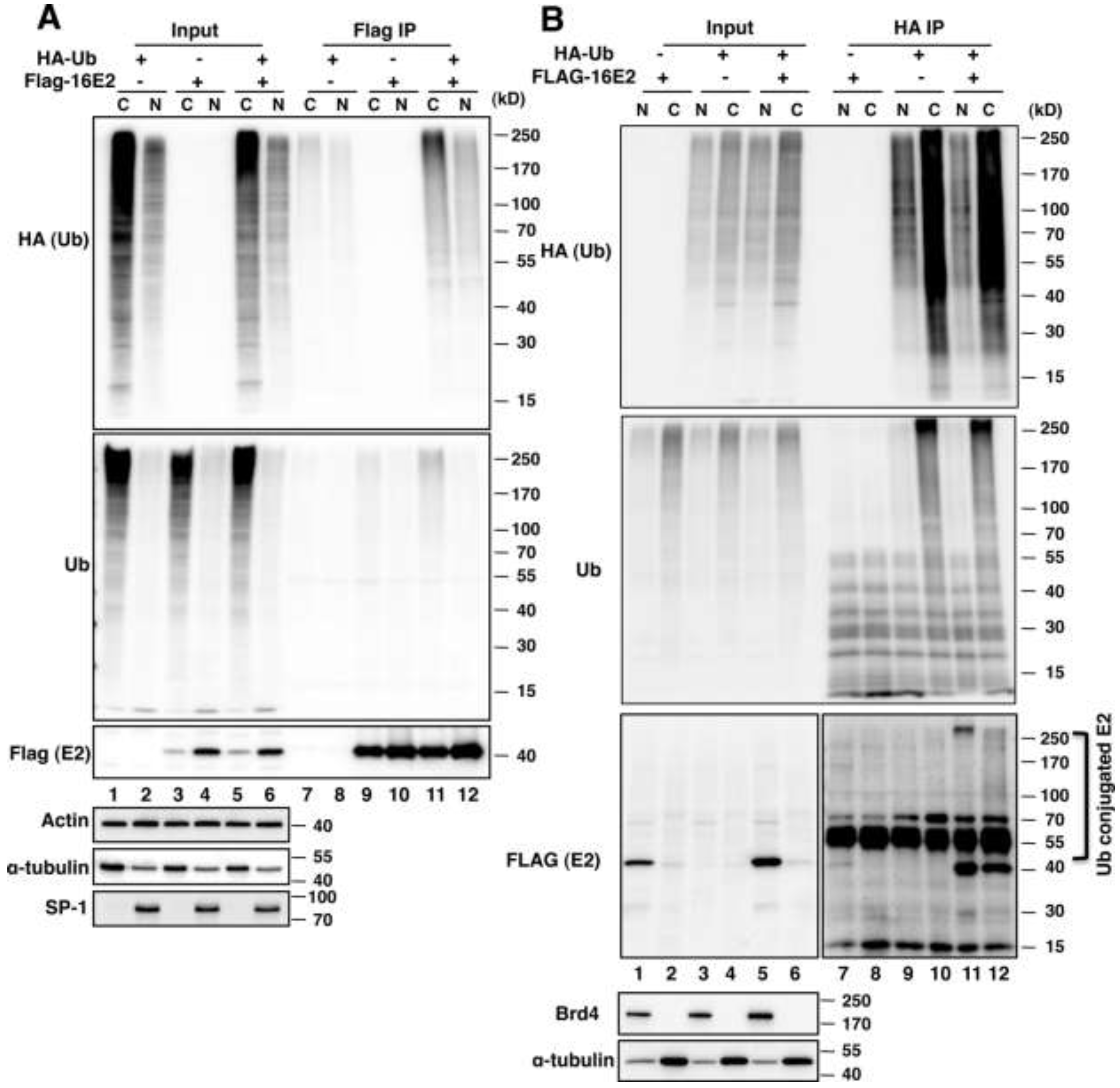 Figure 1
Share & Cite This Article
MDPI and ACS Style
Li, J.; Li, Q.; Diaz, J.; You, J. Brd4-Mediated Nuclear Retention of the Papillomavirus E2 Protein Contributes to Its Stabilization in Host Cells. Viruses 2014, 6, 319-335.
Related Articles
Comments
[Return to top]