Preparation and Preliminary Dielectric Characterization of Structured C60-Thiol-Ene Polymer Nanocomposites Assembled Using the Thiol-Ene Click Reaction
1
Department of Chemistry and Biochemistry, University of Southern Mississippi, 118 College Drive, Hattiesburg, MS 39406, USA
2
Center for Advanced Materials, Qatar University, Doha P.O. Box 2713, Qatar
3
School of Polymers and High Performance Materials, University of Southern Mississippi, Hattiesburg, MS 39406, USA
4
U.S. Army Engineer Research and Development Center, Information Technology Laboratory, Institute for Systems Engineering Research, 3909 Halls Ferry Road, Vicksburg, MS 39180, USA
5
Faculty of Engineering, Benha University, Shoubra, Benha 13 512, Egypt
*
Author to whom correspondence should be addressed.
Academic Editor: Biqiong Chen
Received: 30 September 2015 / Revised: 4 November 2015 / Accepted: 12 November 2015 / Published: 18 November 2015
Abstract
Fullerene-containing materials have the ability to store and release electrical energy. Therefore, fullerenes may ultimately find use in high-voltage equipment devices or as super capacitors for high electric energy storage due to this ease of manipulating their excellent dielectric properties and their high volume resistivity. A series of structured fullerene (C
60
) polymer nanocomposites were assembled using the thiol-ene click reaction, between alkyl thiols and allyl functionalized C
60
derivatives. The resulting high-density C
60
-urethane-thiol-ene (C
60
-Thiol-Ene) networks possessed excellent mechanical properties. These novel networks were characterized using standard techniques, including infrared spectroscopy (FTIR), differential scanning calorimetry (DSC), dynamic mechanical analysis (DMA), and thermal gravimetric analysis (TGA). The dielectric spectra for the prepared samples were determined over a broad frequency range at room temperature using a broadband dielectric spectrometer and a semiconductor characterization system. The changes in thermo-mechanical and electrical properties of these novel fullerene-thiol-ene composite films were measured as a function of the C
60
content, and samples characterized by high dielectric permittivity and low dielectric loss were produced. In this process, variations in chemical composition of the networks were correlated to performance characteristics.
View Full-Text
►

▼

Figures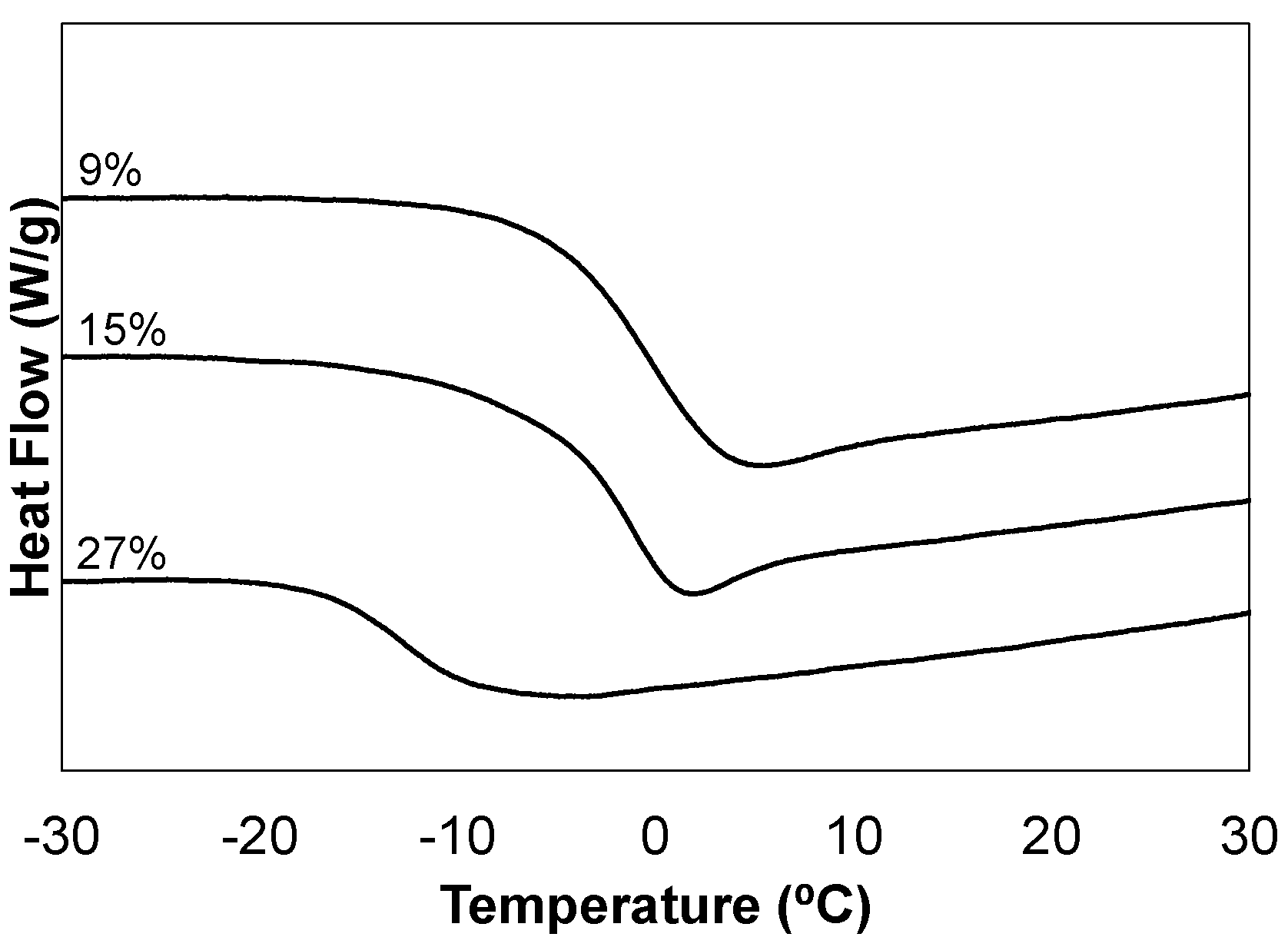 Figure 1
This is an open access article distributed under the
Creative Commons Attribution License
which permits unrestricted use, distribution, and reproduction in any medium, provided the original work is properly cited. (CC BY 4.0).
Share & Cite This Article
MDPI and ACS Style
Ahmed, H.M.; Windham, A.D.; Al-Ejji, M.M.; Al-Qahtani, N.H.; Hassan, M.K.; Mauritz, K.A.; Buchanan, R.K.; Buchanan, J.P. Preparation and Preliminary Dielectric Characterization of Structured C60-Thiol-Ene Polymer Nanocomposites Assembled Using the Thiol-Ene Click Reaction. Materials 2015, 8, 7795-7804.
Related Articles
Comments
[Return to top]