Hybrid Materials Based on the Embedding of Organically Modified Transition Metal Oxoclusters or Polyoxometalates into Polymers for Functional Applications: A Review
1
Dipartimento di Scienze Chimiche, Università degli Studi di Padova, via Marzolo 1, I-35131 Padova, Italy
2
ITM-CNR, UOS di Padova, via Marzolo 1, I-35131 Padova, Italy
3
Istituto per l'Energetica e le Interfasi, IENI-CNR and INSTM, UdR Padova, via Marzolo 1, I-35131 Padova, Italy
*
Authors to whom correspondence should be addressed.
Received: 12 February 2014 / Revised: 22 April 2014 / Accepted: 25 April 2014 / Published: 20 May 2014
Abstract
The covalent incorporation of inorganic building blocks into a polymer matrix to obtain stable and robust materials is a widely used concept in the field of organic-inorganic hybrid materials, and encompasses the use of different inorganic systems including (but not limited to) nanoparticles, mono- and polynuclear metal complexes and clusters, polyhedral oligomeric silsesquioxanes (POSS), polyoxometalates (POM), layered inorganic systems, inorganic fibers, and whiskers. In this paper, we will review the use of two particular kinds of structurally well-defined inorganic building blocks, namely transition metals oxoclusters (TMO) and polyoxometalates (POM), to obtain hybrid materials with enhanced functional (e.g., optical, dielectric, magnetic, catalytic) properties.
View Full-Text
►

▼

Figures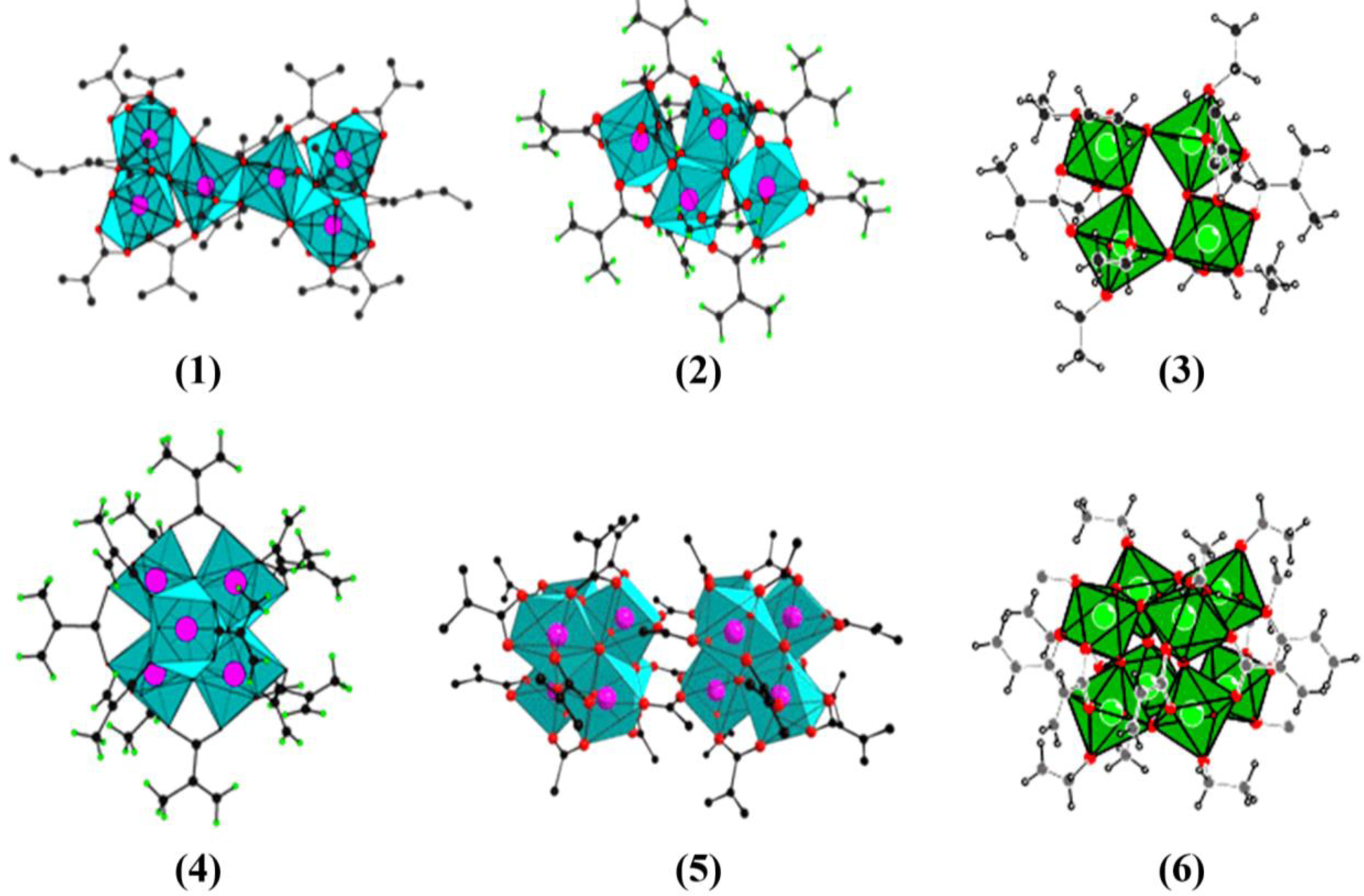 Share & Cite This Article
MDPI and ACS Style
Carraro, M.; Gross, S. Hybrid Materials Based on the Embedding of Organically Modified Transition Metal Oxoclusters or Polyoxometalates into Polymers for Functional Applications: A Review. Materials 2014, 7, 3956-3989.
Related Articles
Comments
[Return to top]