Effect of Al–5Ti–C Master Alloy on the Microstructure and Mechanical Properties of Hypereutectic Al–20%Si Alloy
School of Materials Science and Engineering, Lanzhou University of Technology, Lanzhou 730050, Gansu, China
*
Author to whom correspondence should be addressed.
Received: 11 June 2013 / Revised: 8 February 2014 / Accepted: 10 February 2014 / Published: 14 February 2014
Abstract
Al–5Ti–C master alloy was prepared and used to modify hypereutectic Al–20%Si alloy. The microstructure evolution and mechanical properties of hypereutectic Al–20%Si alloy with Al–5Ti–C master alloy additions (0, 0.4, 0.6, 1.0, 1.6 and 2.0 wt%) were investigated. The results show that, Al–5Ti–C master alloy (0.6 wt%, 10 min) can significantly refine both eutectic and primary Si of hypereutectic Al–20%Si alloy. The morphology of the primary Si crystals was significantly refined from a coarse polygonal and star-like shape to a fine polyhedral shape and the grain size of the primary Si was refined from roughly 90–120 μm to 20–50 μm. The eutectic Si phases were modified from a coarse platelet-like/needle-like structure to a fine fibrous structure with discrete particles. The Al–5Ti–C master alloy (0.6 wt%, 30 min) still has a good refinement effect. The ultimate tensile strength (UTS), elongation (El) and Brinell hardness (HB) of Al–20%Si alloy modified by the Al–5Ti–C master alloy (0.6 wt%, 10 min) increased by roughly 65%, 70% and 51%, respectively, due to decreasing the size and changing the morphology on the primary and eutectic Si crystals. The change in mechanical properties corresponds to evolution of the microstructure.
View Full-Text
►

▼

Figures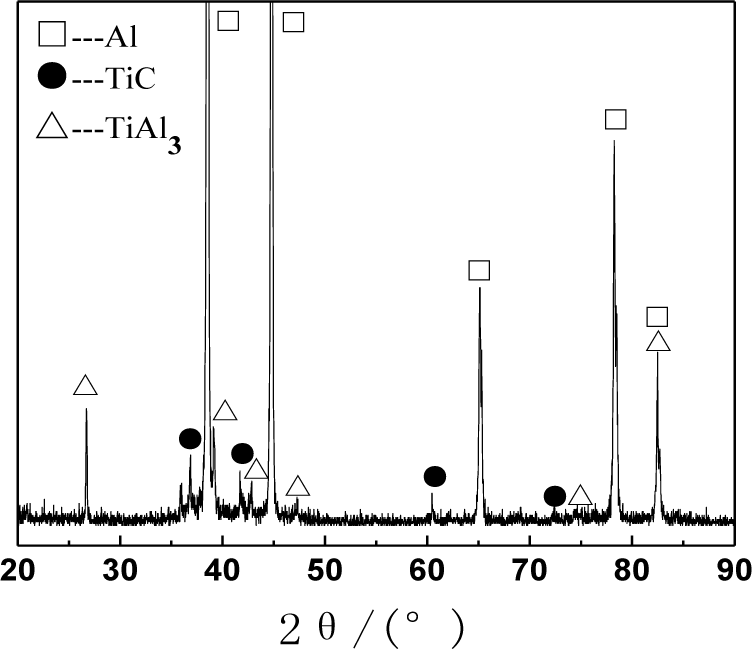 Share & Cite This Article
MDPI and ACS Style
Ding, W.; Xia, T.; Zhao, W.; Xu, Y. Effect of Al–5Ti–C Master Alloy on the Microstructure and Mechanical Properties of Hypereutectic Al–20%Si Alloy. Materials 2014, 7, 1188-1200.
Related Articles
Comments
[Return to top]