Preparation of Luminescent Metal-Organic Framework Films by Soft-Imprinting for 2,4-Dinitrotoluene Sensing
1
Departamento de Sistemas Físicos, Químicos y Naturales, Universidad Pablo de Olavide, Ctra. Utrera Km. 1, 41013 Sevilla, Spain
2
Madrid Institute for Advanced Studies in Nanoscience, IMDEA Nanociencia, Calle Faraday 9, Ciudad Universitaria de Cantoblanco, 28049 Madrid, Spain
3
REQUIMTE-LAQV & Department of Chemistry and Biochemistry, Faculty of Sciences, University of Porto, 4169-007 Porto, Portugal
*
Authors to whom correspondence should be addressed.
Received: 14 July 2017 / Revised: 9 August 2017 / Accepted: 21 August 2017 / Published: 25 August 2017
Abstract
A novel technique for the creation of metal-organic framework (MOF) films based on soft-imprinting and their use as gas sensors was developed. The microporous MOF material [Zn
2
(bpdc)
2
(bpee)] (bpdc = 4,4′-biphenyldicarboxylate; bpee = 1,2-bipyridylethene) was synthesized solvothermally and activated by removing the occluded solvent molecules from its inner channels. MOF particles were characterized by powder X-ray diffraction and fluorescence spectroscopy, showing high crystallinity and intense photoluminescence. Scanning electron microscope images revealed that MOF crystals were mainly in the form of microneedles with a high surface-to-volume ratio, which together with the high porosity of the material enhances its interaction with gas molecules. MOF crystals were soft-imprinted into cellulose acetate (CA) films on quartz at different pressures. Atomic force microscope images of soft-imprinted films showed that MOF crystals were partially embedded into the CA. With this procedure, mechanically stable films were created, with crystals protruding from the CA surface and therefore available for incoming gas molecules. The sensing properties of the films were assessed by exposing them to saturated atmospheres of 2,4-dinitrotoluene, which resulted in a substantial quenching of the fluorescence after few seconds. The soft-imprinted MOF films on CA/quartz exhibit good sensing capabilities for the detection of nitroaromatics, which was attributed to the MOF sensitivity and to the novel and more efficient film processing method based on soft-imprinting.
View Full-Text
►

▼

Figures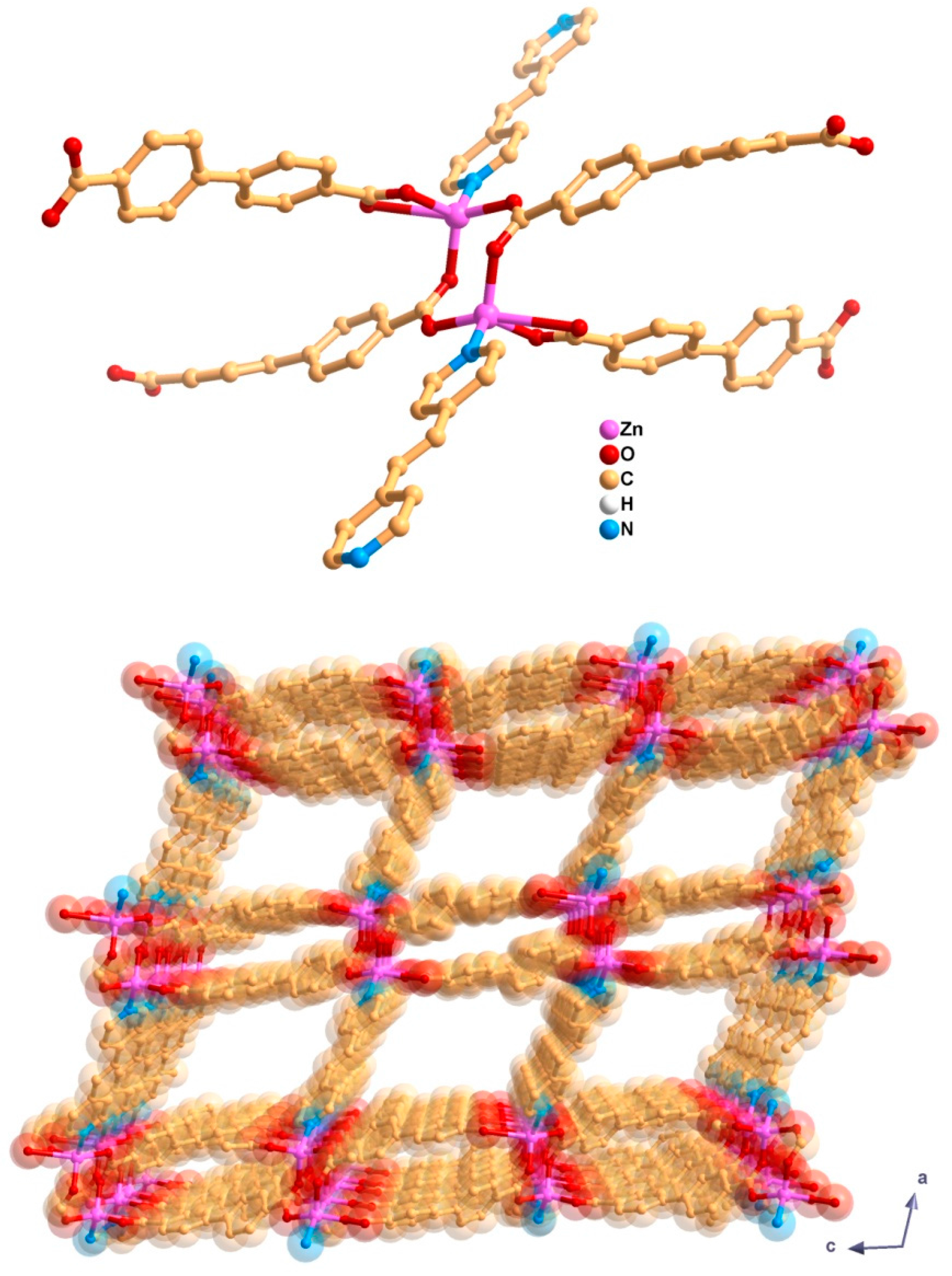 Figure 1
This is an open access article distributed under the
Creative Commons Attribution License
which permits unrestricted use, distribution, and reproduction in any medium, provided the original work is properly cited. (CC BY 4.0).
Share & Cite This Article
MDPI and ACS Style
Roales, J.; Moscoso, F.G.; Gámez, F.; Lopes-Costa, T.; Sousaraei, A.; Casado, S.; Castro-Smirnov, J.R.; Cabanillas-Gonzalez, J.; Almeida, J.; Queirós, C.; Cunha-Silva, L.; Silva, A.M.G.; Pedrosa, J.M. Preparation of Luminescent Metal-Organic Framework Films by Soft-Imprinting for 2,4-Dinitrotoluene Sensing. Materials 2017, 10, 992.
Note that from the first issue of 2016, MDPI journals use article numbers instead of page numbers. See further details here.
Related Articles
Comments
[Return to top]