Open Access This article is
freely available
re-usable
Article
Novel Approach in the Use of Plasma Spray: Preparation of Bulk Titanium for Bone Augmentations
1
Department of Metals and Corrosion Engineering, University of Chemistry and Technology Prague, Technicka 5, 166 28 Prague 6, Czech Republic
2
Department of Biochemistry and Microbiology, University of Chemistry and Technology Prague, Technicka 5, 166 28 Prague 6, Czech Republic
*
Author to whom correspondence should be addressed.
Received: 12 July 2017 / Accepted: 21 August 2017 / Published: 24 August 2017
Abstract
:
Thermal plasma spray is a common, well-established technology used in various application fields. Nevertheless, in our work, this technology was employed in a completely new way; for the preparation of bulk titanium. The aim was to produce titanium with properties similar to human bone to be used for bone augmentations. Titanium rods sprayed on a thin substrate wire exerted a porosity of about 15%, which yielded a significant decrease of Young′s modulus to the bone range and provided rugged topography for enhanced biological fixation. For the first verification of the suitability of the selected approach, tests of the mechanical properties in terms of compression, bending, and impact were carried out, the surface was characterized, and its compatibility with bone cells was studied. While preserving a high enough compressive strength of 628 MPa, the elastic modulus reached 11.6 GPa, thus preventing a stress-shielding effect, a generally known problem of implantable metals. U-2 OS and Saos-2 cells derived from bone osteosarcoma grown on the plasma-sprayed surface showed good viability.
Keywords:
titanium; plasma spray; porosity; bone augmentation
1. Introduction
This paper brings a very comprehensive study of the first set of specimens, starting with a simple structural characterization, then a mechanical properties assessment, and finishing with in vitro tests of compatibility with human cells derived from osteosarcoma. Based on the results, it shows that the novel approach of using plasma spray for the preparation of bulk titanium is effective and can be considered for applications in bone surgery.
4. Materials and Methods
4.1. Sample Preparation
The titanium samples were prepared by thermal plasma spray using a MP-100-APS plasma spray system (Flame Spray Technologies B.V., Duiven, The Netherlands). The plasma was generated at a voltage of 55 V and a current of 450 A. Argon and hydrogen process gases were supplied at a controlled rate of 60 L/min for Ar and 30 to 40 L/min for H
2
. Titanium powder (
Figure S1
) with a particle size in the range of 150 to 250 µm was continuously sprayed on a rotating Ti wire (diameter of 1.6 mm, rotation speed of 30 to 60 min
−1
) from a distance of 170 to 190 mm. It concerned titanium sponge metal of 99.5% purity (FLOMASTER™ metal powder, F. J. Brodmann & Co., L. L. C., Harvey, LA, USA). The powder feed rate was 100 g/min. The Ti wire was intensely cooled down by air, and the spraying was kept at the temperature of 343.15 K.
A set of rods of 16.4 ± 0.3 mm in diameter were produced. For biological tests, flat samples were also prepared by coating the Ti6Al4V plates (circle of 45 mm in diameter and 3.7 mm in height) with 1 mm thick layer of titanium (
Figure S2
).
4.2. Sample Characterization
The prepared samples were characterized in terms of their surface morphology and chemical composition, structure, and porosity.
The surface morphology was studied by scanning electron microscopy (SEM, TESCAN VEGA-3 LMU equipped with Oxford instruments INCA 350 EDS analyzer). The surface roughness was determined by Mitutoyo SurfTest SJ400 (JIS B 0601-2001 standard). The Ra (average roughness—the arithmetic average of the absolute values of the roughness profile ordinates) and Rz (mean roughness depth) parameters were statistically evaluated from 10 measurements with a 2.5 mm cut-off length. To determine the chemical composition of the plasma-influenced surface, X-ray photoelectron spectroscopy (XPS) was carried out using an ESCAprobe P (Omicron Nanotechnology Ltd., Hesse, Germany) spectrometer equipped with an Al Kα (λ = 1486.7 eV) X-ray source. An energy step of 0.05 eV was used. The measured spectra were normalized to the binding energy of adventitious carbon (the C1s peak, 285.0 eV). The data for the chemical state evaluation were obtained from the NIST (the National Institute of Standards and Technology) X-ray Photoelectron Spectroscopy Database.
For structure observation, a transverse metallographic section was prepared in a conventional metallographic way using P180-P4000 SiC grinding papers, diamond polishing paste D2, SiO
2
polishing suspension, and Kroll's etching reagent. The structure was observed with a light metallographic microscope (Olympus PME3) and SEM. The porosity was assessed by an image analysis in ImageJ software, as well by a gravimetrical approach with the use of the following equation:
where
m
is the weight of the specimen (in g),
ρ
th
is the theoretical mass density of titanium (4.5 g·cm
−3
), and
V
is the apparent volume calculated from the external dimension. The phase composition was studied by X-ray diffraction using a PANalytical X´Pert PRO X-ray diffractometer equipped with a Cu anode (XRD).
4.3. Mechanical Properties Testing
The mechanical properties of the prepared samples were tested under both static (in compression and bending; CSN EN ISO 7438) and dynamic conditions (impact; CSN EN ISO 148-1). Compressive and bending tests were selected to assess the mechanical behavior because these loading conditions mimic the real loading of augmentations in the bone.
For static tests, a LabTest 5.250SP1-VM universal loading machine was used. The tests were performed at room temperature with a strain rate of 0.001 s−1. A compression test was carried out on a cylinder of 14 mm in diameter and 21 mm in height (1.5 ratio). The fracture toughness was determined by a Charpy impact test. The fracture surfaces were subjected to fractographical evaluation on SEM.
4.4. Cytocompatibility Assessment
With respect to the intended application in the area of bone reparation materials, the cytocompatibility of the prepared material had to be verified. Flat plates of Ti6Al4V with a 1 mm thick layer of plasma-sprayed titanium were fabricated for this purpose. As a positive control, the same Ti6Al4V plates (treated with P400-1200 SiC grinding paper), but without the coating, were used.
Samples were divided into three groups; for fluorescence microscopy (after one and four days of cultivation, F-actin visualization), for commercial LIVE/DEAD® Viability/Cytotoxicity assay (after four days); and for SEM observation (after four days). Prior to the direct contact tests, all the samples were thoroughly cleaned and degreased by sonication in hexane, acetone, and ethanol. Dry heat sterilization at 180 °C for 2 h was performed. The sterilized samples were then placed into cell culture dishes of 60 mm in diameter.
Human osteosarcoma cells U-2 OS (ATCC® HTB-96™) were used for the purpose of fluorescence microscopy. For the observation of cell morphology in the scanning electron microscope, Saos-2 cells (ATCC® HTB-85™) were selected because of their better observability on a rough surface. The U-2 OS cells were resuspended in DMEM (Dulbecco′s Modified Eagle′s Medium, Sigma, D0819) supplemented with 10 vol.% of fetal bovine serum (FBS, Sigma, F7524), Saos-2 cells in McCoy´s 5A medium (Sigma, M8403) supplemented with 15 vol.% of FBS and antibiotics (100 µL/mL). Then, 7 mL of cell suspension were seeded directly onto the sterilized samples, with a seeding density of 12,000 cells cm−2. The cells were incubated at 37 °C in atmosphere with 5 vol.% CO2.
The first set of samples destined for fluorescence microscopy was fixed after 24 and 96 h of incubation with 4% formaldehyde (20 min at RT). The cell membranes were permeabilized using Tween 20 (0.1%, 15 min), the nuclei were stained by DAPI (0.5 µg mL−1, 5 min) and F-actin by phalloidin-TRITC (0.5 µg mL−1, 15 min). The fixed samples were observed using an Olympus IX81 inverted fluorescence microscope equipped with a disc scanning unit (DSU). The z-stacks were processed using the maximal intensity projection method. The number of cells after one day was determined by image analysis and compared with the conventionally processed sample and control (cell culture dish).
A commercial LIVE/DEAD® Viability/Cytotoxicity Assay Kit (Thermo Fisher Scientific, Waltham, MA, USA) was applied to the second set of samples for qualitative evaluation. Live and dead cells were distinguished by staining the cells seeded on the samples with 1 μM of calcein AM, 1 μM of ethidium homodimer (EthD-1), and 5 μg mL−1 of Hoechst 33342 (Thermo Scientific H1399, Waltham, MA, USA). The cells were incubated at 37 °C in PBS supplied with the dyes for 20 min. Immediately after the staining, fluorescence images were obtained using an Olympus IX81 inverted fluorescence microscope equipped with a confocal spinning unit (CSU).
The third set of samples was fixed after 96 h of incubation with Karnovsky′s fixative (2% formaldehyde, 2.5% glutaraldehyde, and 2.5% sucrose in 0.2M cacodylate buffer) for 1.5 h. After fixation, the samples were rinsed with 0.1 M cacodylate buffer and dehydrated in a series of ethanols (at concentrations of 50, 70, 80, and 100% for 15 min each). At the end, the samples were covered with hexamethyldisilazane (100%, 2 × 10 min), dried at 40 °C for three hours, and sputter coated with 10 nm thick gold layer.
5. Conclusions
In this paper, the possibility of employing traditional plasma spray for the preparation of bulk porous titanium intended for orthopedic use was presented. Rods of titanium sprayed on a thin titanium wire exerted a porosity of 15.4 ± 0.8%. Compared to conventionally prepared titanium, a drop in mechanical properties was registered. However, when considering the prepared samples for bone augmentations particularly loaded in compression, plasma spraying provided desirable properties. While a very good strength (UCS of 628 MPa) was preserved, Young′s modulus decreased significantly to 11.6 GPa. Such elasticity perfectly falls into the range of that of human bone. Direct contact in vitro tests indicated the good viability of two types of human bone cells derived from osteosarcoma growing on the plasma-sprayed titanium. To conclude, the prepared samples were revealed to be a possible and easy solution for bone augmentation.
Supplementary Materials
The following are available online at
www.mdpi.com/1996-1944/10/9/987/s1
. Figure S1: Powder of sponge titanium destined for plasma spray; Figure S2: Prepared plasma-sprayed titanium: bulk sample and titanium layer on a Ti6Al4V plate.
Acknowledgments
The authors wish to thank the Czech Science Foundation (project no. P108/12/G043) for the financial support of this research.
Author Contributions
D.V. and J.L. conceived and designed the experiments; M.F., E.J., and J.F. performed the experiments and analyzed the data; and M.F. wrote the paper.
Conflicts of Interest
The authors declare no conflicts of interest. The founding sponsors had no role in the design of the study; in the collection, analyses, or interpretation of data; in the writing of the manuscript; or in the decision to publish the results.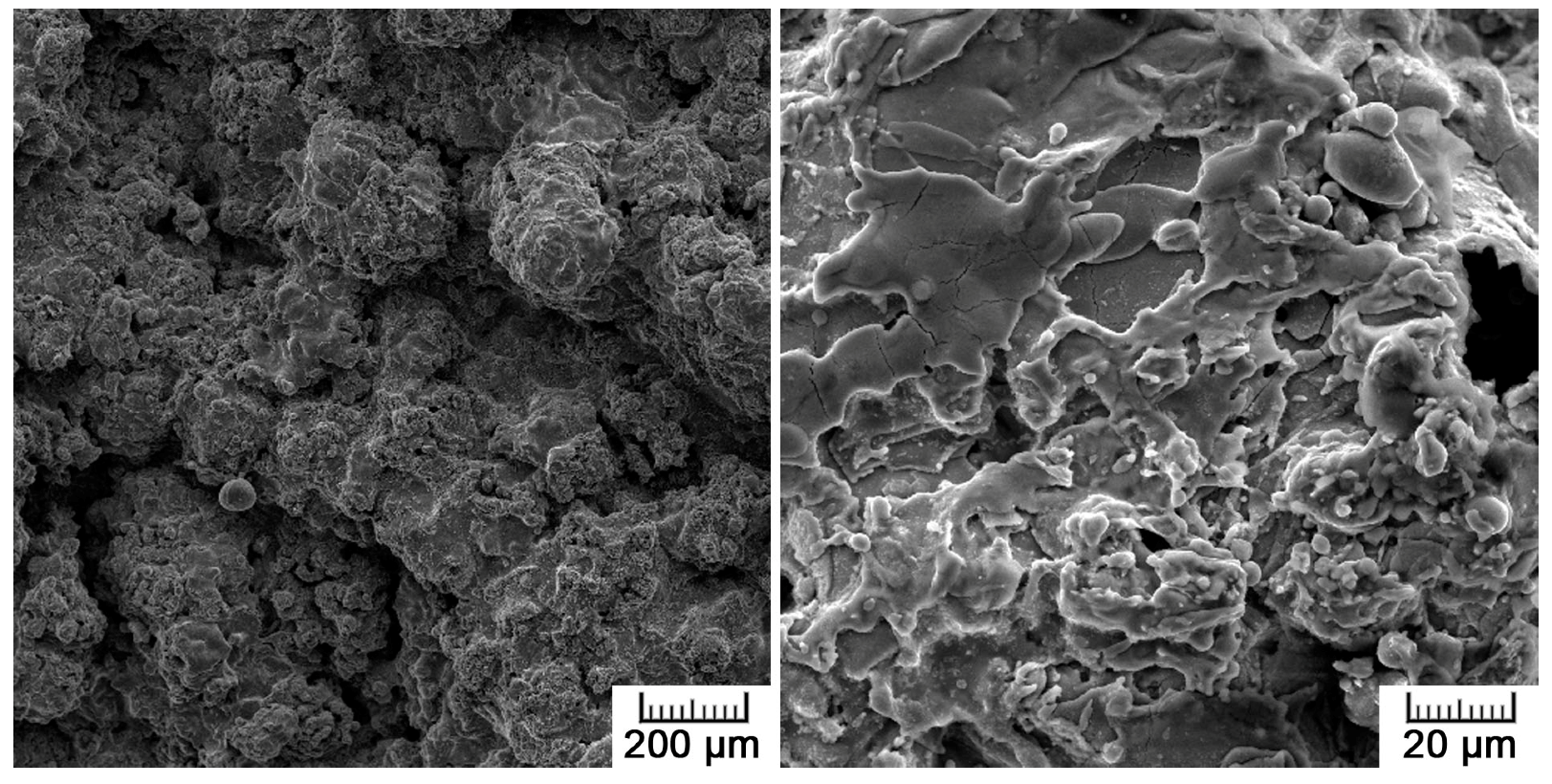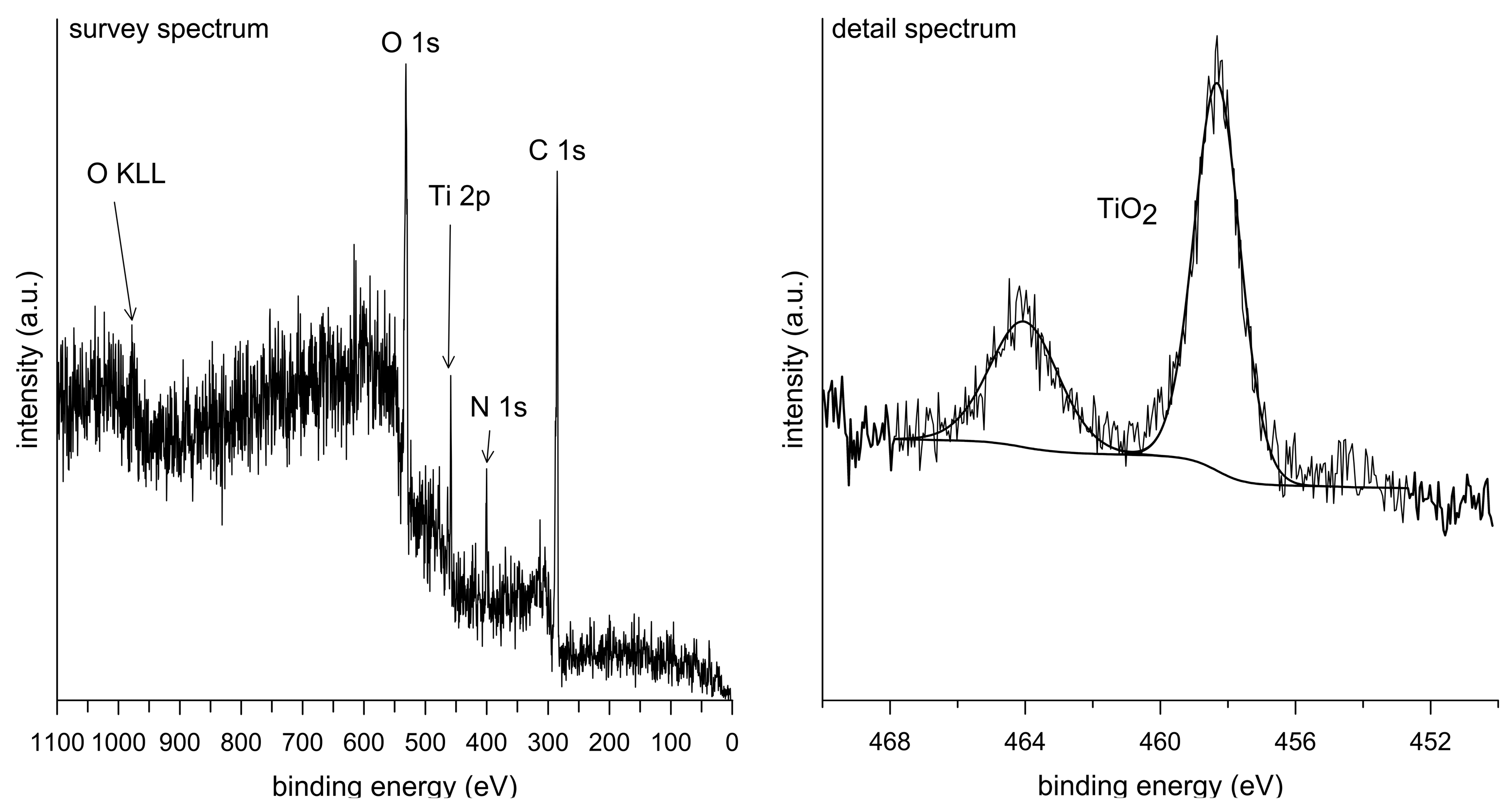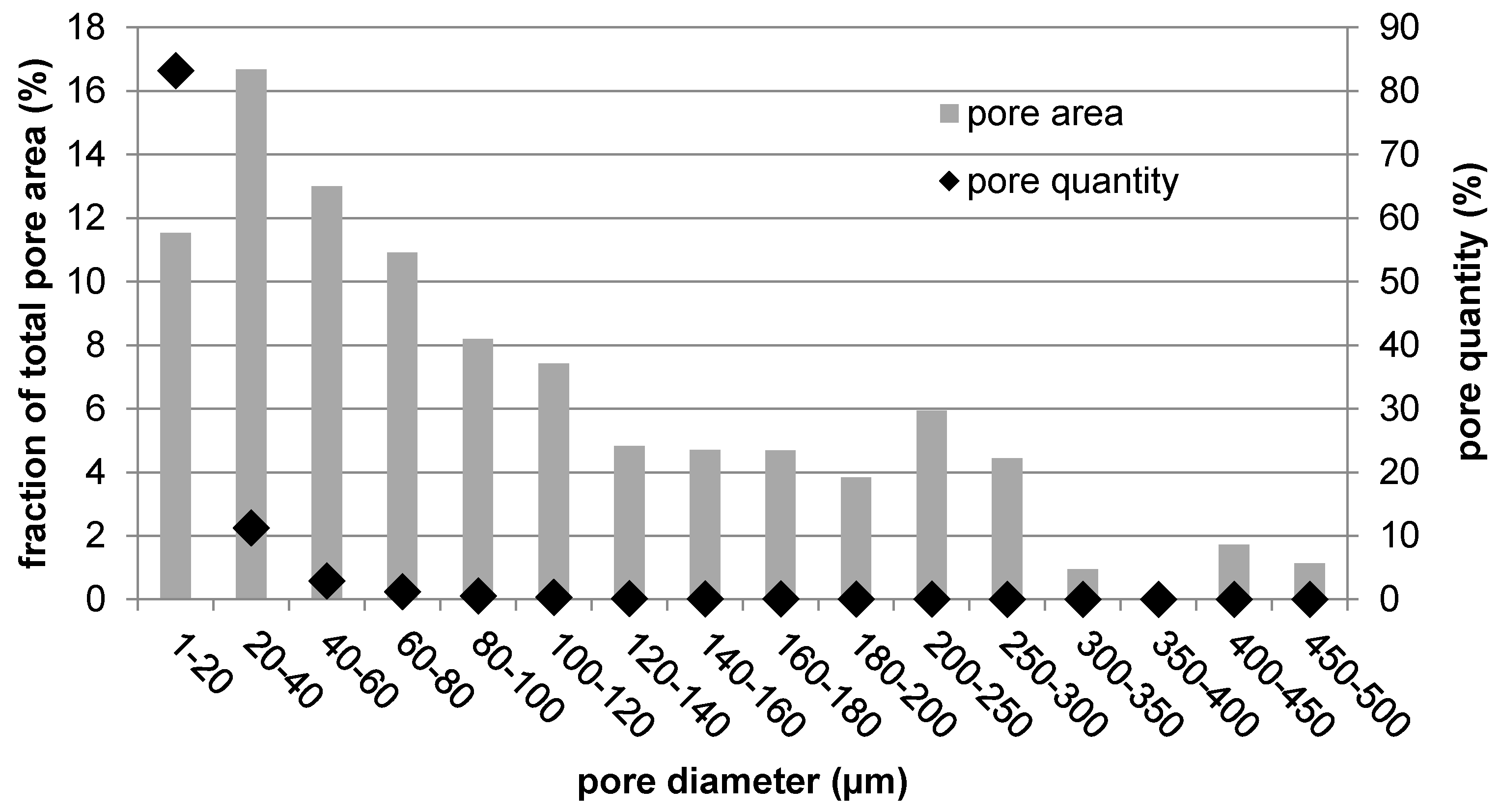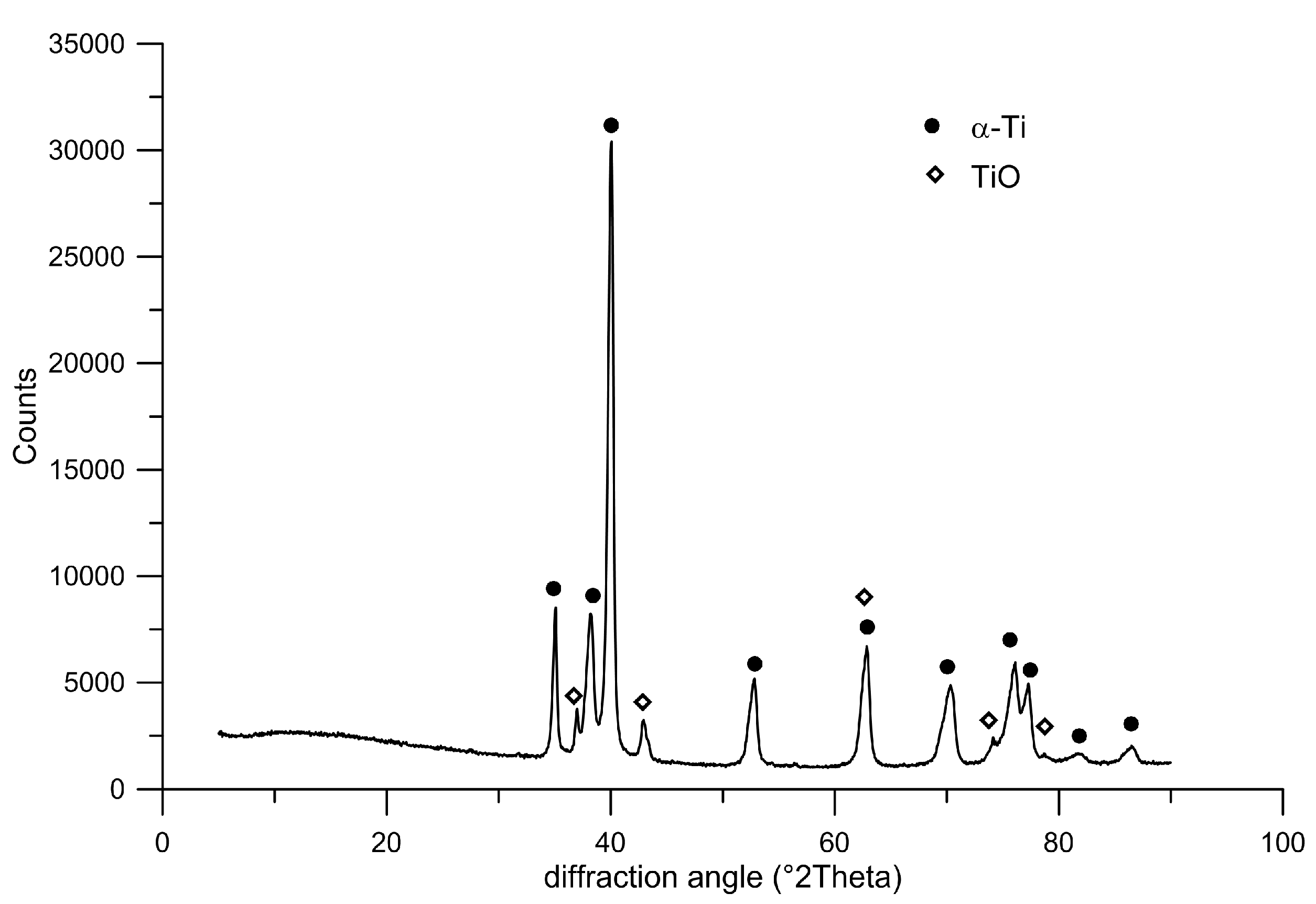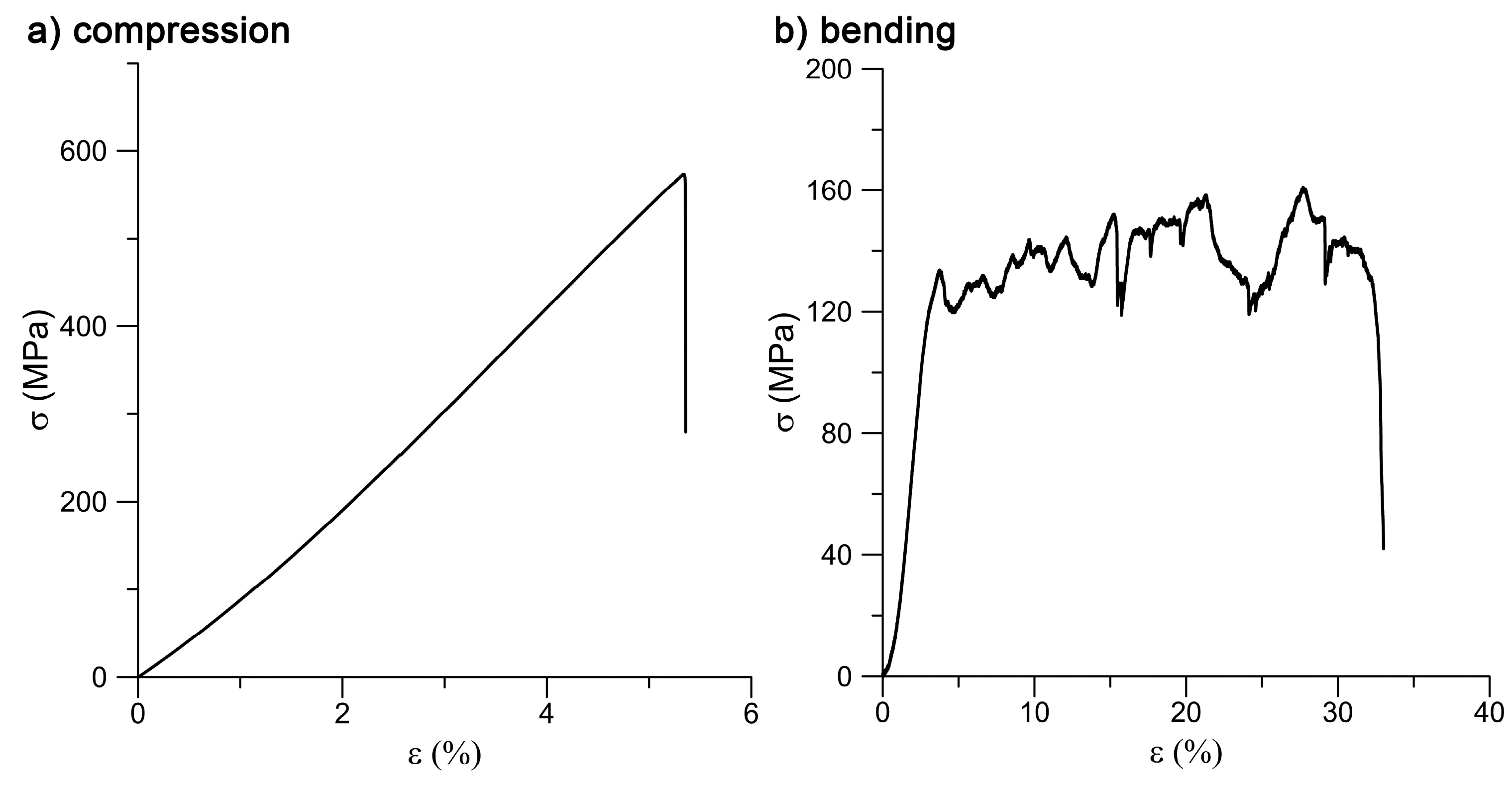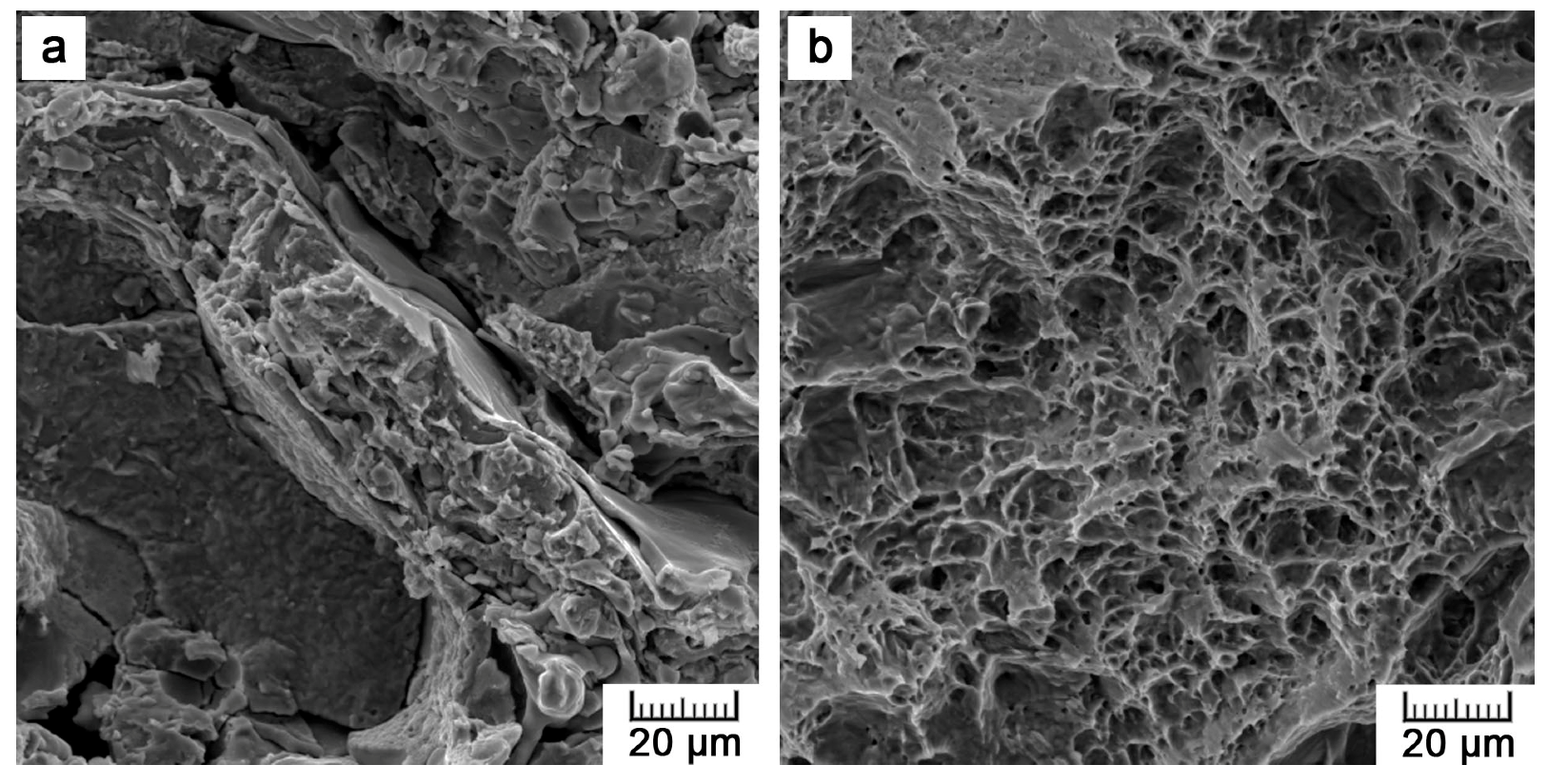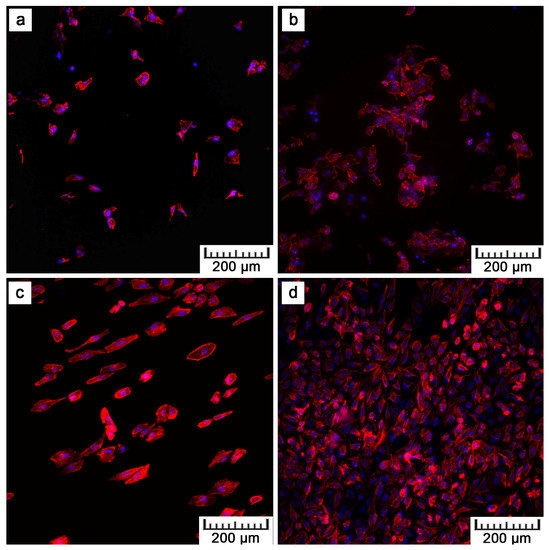 Figure 8. U-2 OS cells cultivated on: (a,b) the plasma-sprayed titanium; (c,d) ground Ti6Al4V for one (left images) and four (right images) days (red—F-actin, blue—nuclei, magnification 100×).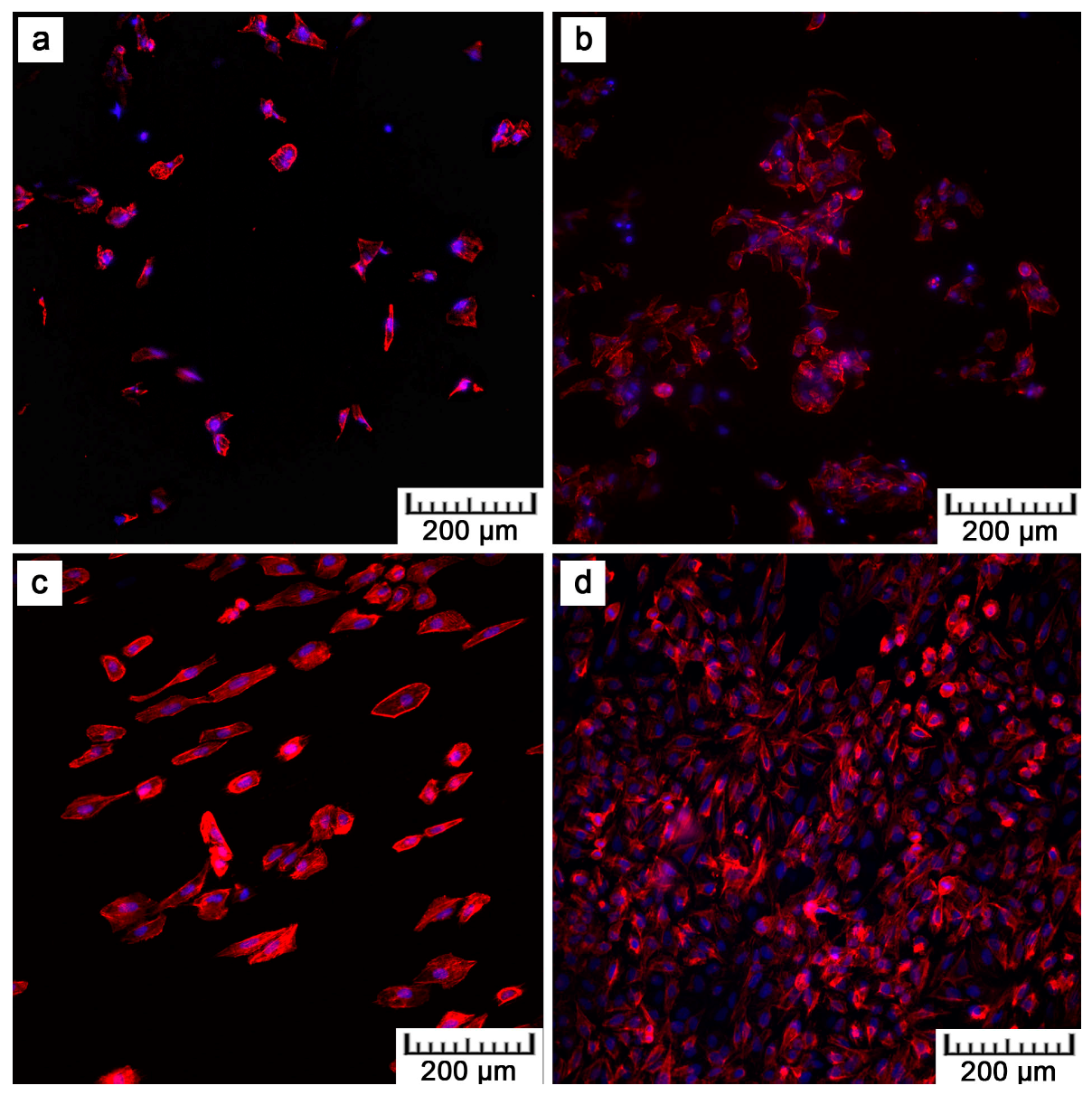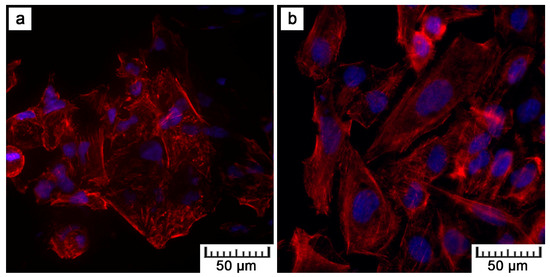 Figure 9. Cell morphology of U-2 OS cells cultivated on: (a) the plasma-treated sample; (b) ground control for four days (red—F-actin, blue—nuclei, magnification 400×).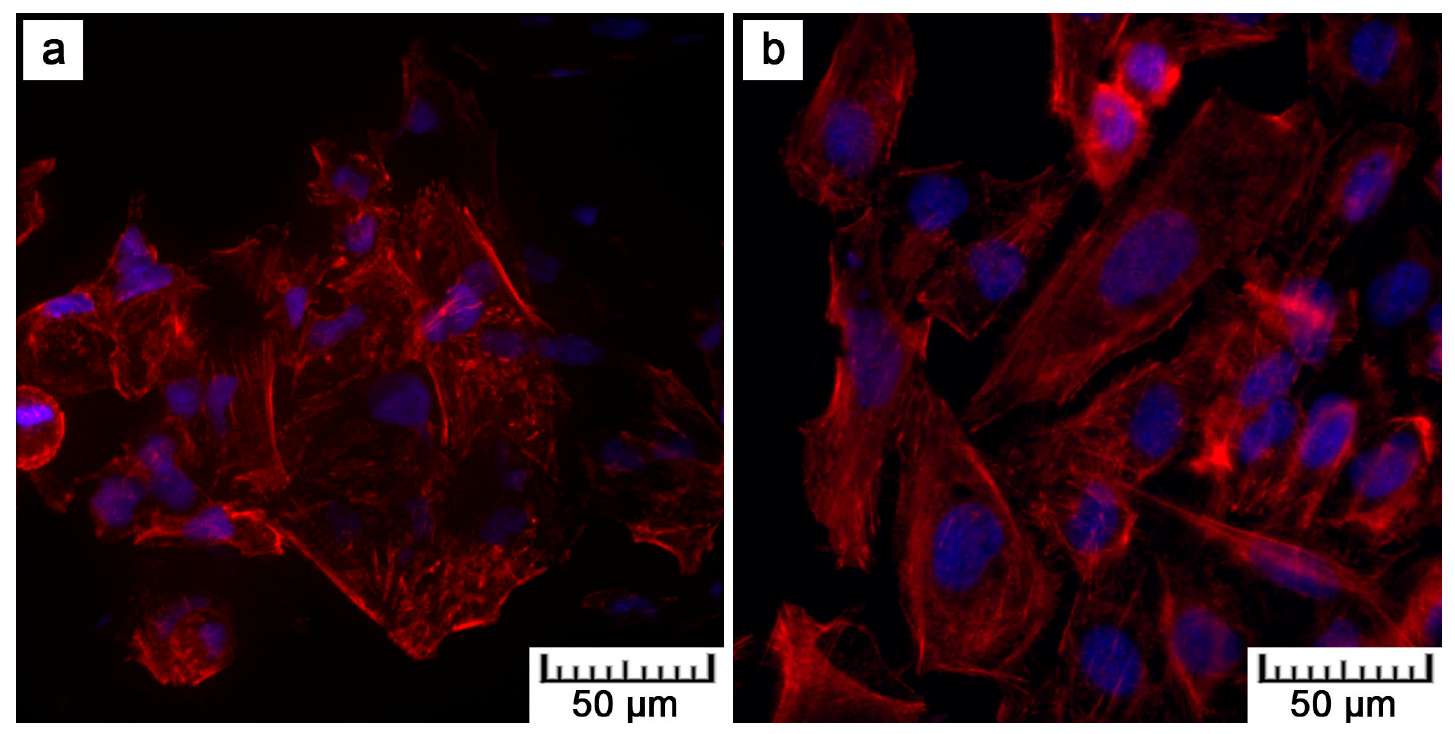 Figure 10. U-2 OS cells cultivated on the (a) plasma-sprayed titanium; (b) ground control; (c) cell culture dish for four days, stained with Calcein-AM and ethidium-homodimer (green—living cells, red—dead cells, blue—nuclei of all cells, magnification 100×).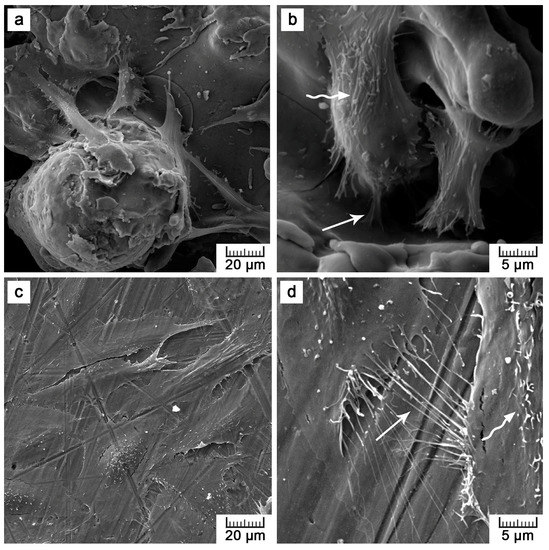 Figure 11. Images of Saos-2 cells cultivated on: (a,b) the plasma-sprayed titanium and (c,d) ground control for four days obtained by scanning electron microscopy (arrow—filopodia, wavy arrow—microvilli).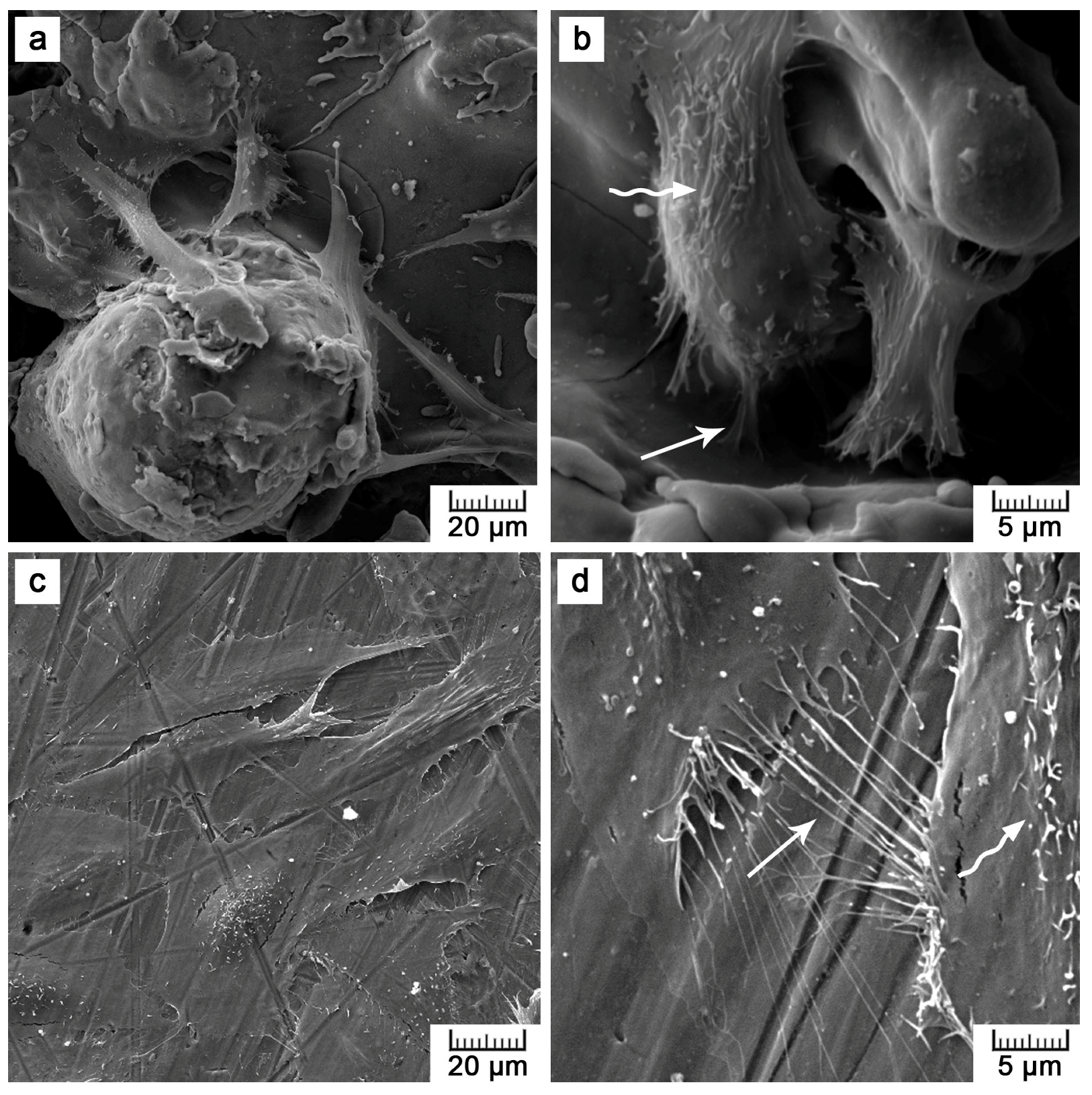 Table 1. Mechanical properties (UCS = ultimate compressive strength, BS = bending strength, E = Young′s modulus).
Table 1. Mechanical properties (UCS = ultimate compressive strength, BS = bending strength, E = Young′s modulus).

| Loading | UCS/BS (MPa) | E (GPa) |
| --- | --- | --- |
| compression | 628 | 11.6 |
| bending | 161 | 5.4 |
Table 2. Number of U-2 OS cells adhered on the tested materials after 24 h of cultivation.

| Sample | Number of Cells (103/cm2) |
| --- | --- |
| plasma spraying | 9 ±1 |
| ground control | 11 ± 3 |
| cell culture dish | 15 ± 3 |
© 2017 by the authors. Licensee MDPI, Basel, Switzerland. This article is an open access article distributed under the terms and conditions of the Creative Commons Attribution (CC BY) license (http://creativecommons.org/licenses/by/4.0/).