Influence of Texture on Impact Toughness of Ferritic Fe-20Cr-5Al Oxide Dispersion Strengthened Steel
1
Materiales Estructurales Avanzados y Nanomateriales, Ciencia de Materiales, E.T.S. de Ingenieros de Caminos Canales y Puertos, Universidad Politecnica de Madrid, 28040 Madrid, Spain
2
Materalia Research Group, Centro Nacional de Investigaciones Metalurgicas, Consejo Superior Investigaciones Científicas (CENIM CSIC), 28006 Madrid, Spain
*
Author to whom correspondence should be addressed.
Received: 28 April 2017 / Revised: 16 June 2017 / Accepted: 26 June 2017 / Published: 3 July 2017
Abstract
Fe-based oxide dispersion strengthened (ODS) steels are oriented to applications where high operating temperatures and good corrosion resistance is paramount. However, their use is compromised by their fracture toughness, which is lower than other competing ferritic-martenstic steels. In addition, the route required in manufacturing these alloys generates texture in the material, which induces a strong anisotropy in properties. The V-notched Charpy tests carried out on these alloys, to evaluate their impact toughness, reveal that delaminations do not follow the path that would be expected. There are many hypotheses about what triggers these delaminations, but the most accepted is that the joint action of particles in the grain boundaries, texture induced in the manufacturing process, and the actual microstructure of these alloys are responsible. In this paper we focused on the actual role of crystallographic texture on impact toughness in these materials. A finite elements simulation is carried out to solely analyze the role of texture and eliminate other factors, such as grain boundaries and the dispersed particles. The work allows us to conclude that crystallographic texture plays an important role in the distribution of stresses in the Charpy specimens. The observed delaminations might be explained on the basis that the crack in the grain, causing the delamination, is directly related to the shear stresses τ
12
on both sides of the grain boundary, while the main crack propagation is a consequence of the normal stress to the crack.
View Full-Text
►

▼

Figures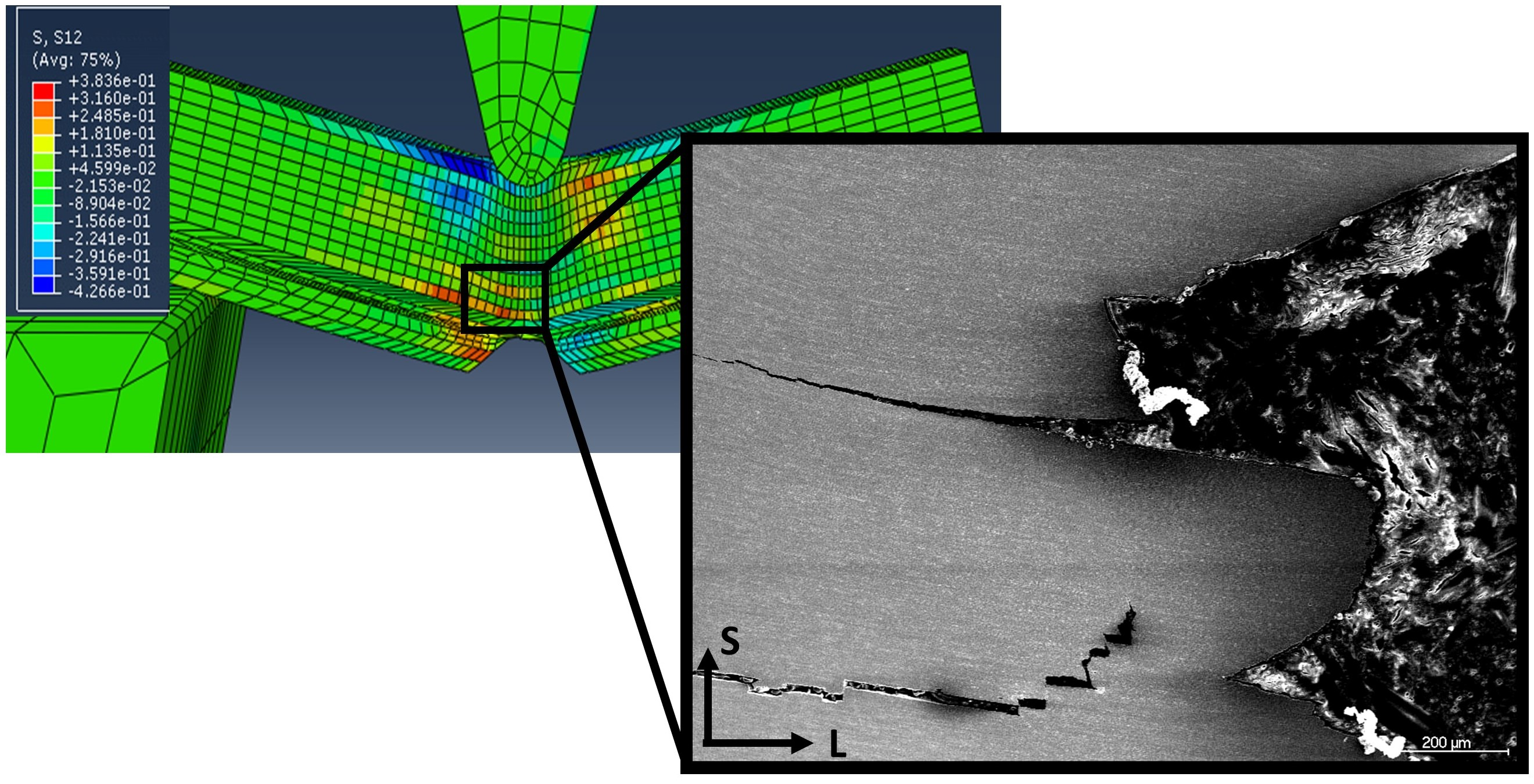 This is an open access article distributed under the
Creative Commons Attribution License
which permits unrestricted use, distribution, and reproduction in any medium, provided the original work is properly cited. (CC BY 4.0).
Share & Cite This Article
MDPI and ACS Style
Sánchez-Gutiérrez, J.; Chao, J.; Vivas, J.; Galvez, F.; Capdevila, C. Influence of Texture on Impact Toughness of Ferritic Fe-20Cr-5Al Oxide Dispersion Strengthened Steel. Materials 2017, 10, 745.
Note that from the first issue of 2016, MDPI journals use article numbers instead of page numbers. See further details here.
Related Articles
Comments
[Return to top]