Synthesis of a Novel Polyethoxysilsesquiazane and Thermal Conversion into Ternary Silicon Oxynitride Ceramics with Enhanced Thermal Stability
1
Applied Research Laboratory, General Center of Research and Development, Toagosei Co., Ltd., 8, Showa-cho, Minato-ku, Nagoya 455-0026, Japan
2
Department of Life Science and Applied Chemistry, Graduate School of Engineering, Nagoya Institute of Technology, Gokiso-cho, Showa-ku, Nagoya 466-8555, Japan
*
Author to whom correspondence should be addressed.
Received: 26 October 2017 / Revised: 27 November 2017 / Accepted: 29 November 2017 / Published: 5 December 2017
Abstract
A novel polyethoxysilsesquiazane ([EtOSi(NH)
1.5
]
n
, EtOSZ) was synthesized by ammonolysis at −78 °C of ethoxytrichlorosilane (EtOSiCl
3
), which was isolated by distillation as a reaction product of SiCl
4
and EtOH. Attenuated total reflection-infra red (ATR-IR),
13
C-, and
29
Si-nuclear magnetic resonance (NMR) spectroscopic analyses of the ammonolysis product resulted in the detection of Si–NH–Si linkage and EtO group. The simultaneous thermogravimetric and mass spectrometry analyses of the EtOSZ under helium revealed cleavage of oxygen-carbon bond of the EtO group to evolve ethylene as a main gaseous species formed in-situ, which lead to the formation at 800 °C of quaternary amorphous Si–C–N with an extremely low carbon content (1.1 wt %) when compared to the theoretical EtOSZ (25.1 wt %). Subsequent heat treatment up to 1400 °C in N
2
lead to the formation of X-ray amorphous ternary Si–O–N. Further heating to 1600 °C in N
2
promoted crystallization and phase partitioning to afford Si
2
N
2
O nanocrystallites identified by the XRD and TEM analyses. The thermal stability up to 1400 °C of the amorphous state achieved for the ternary Si-O-N was further studied by chemical composition analysis, as well as X-ray photoelectron spectroscopy (XPS) and
29
Si-NMR spectroscopic analyses, and the results were discussed aiming to develop a novel polymeric precursor for ternary amorphous Si–O–N ceramics with an enhanced thermal stability.
View Full-Text
►

▼

Figures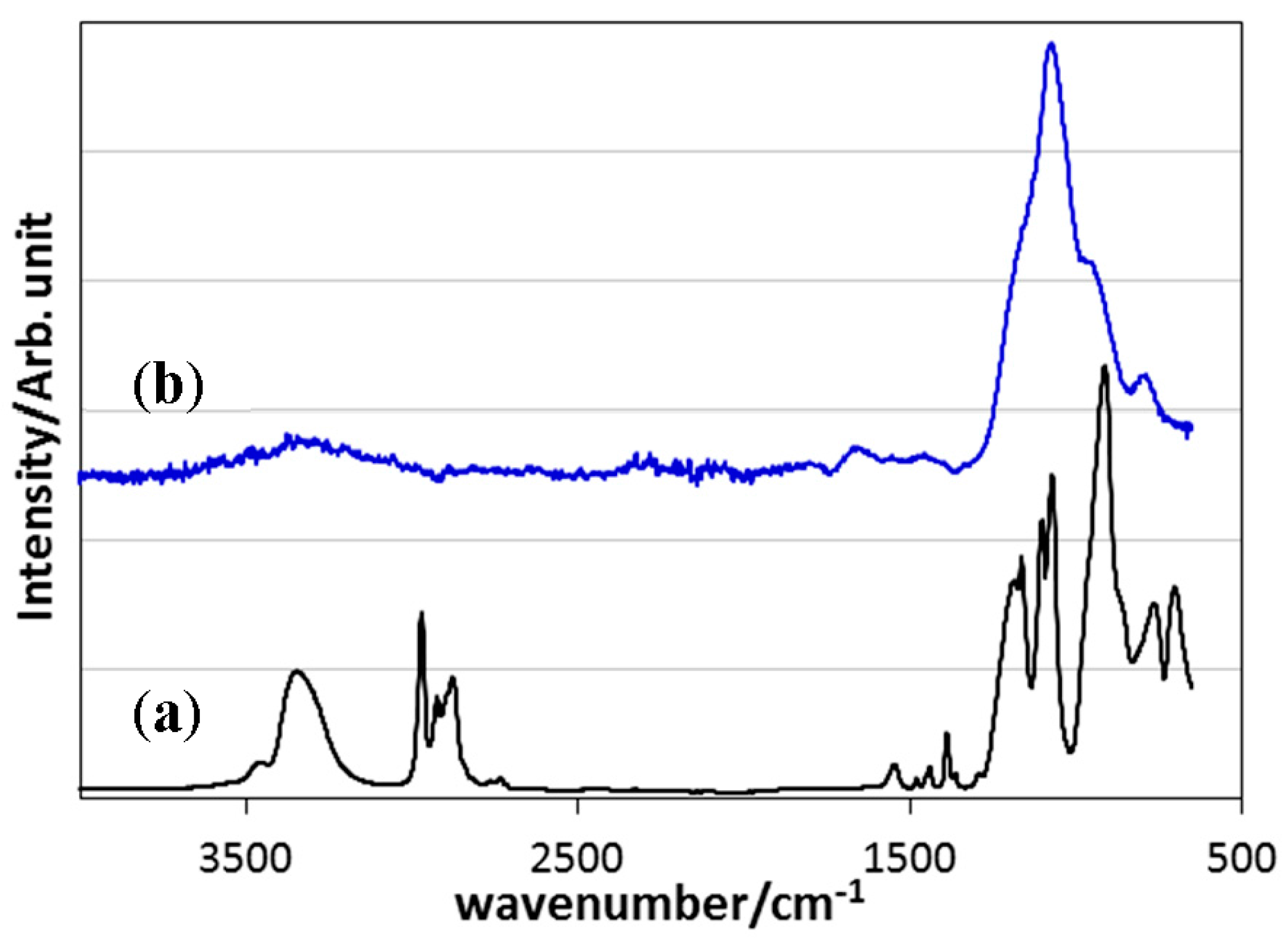 Figure 1
This is an open access article distributed under the
Creative Commons Attribution License
which permits unrestricted use, distribution, and reproduction in any medium, provided the original work is properly cited. (CC BY 4.0).
Share & Cite This Article
MDPI and ACS Style
Iwase, Y.; Horie, Y.; Daiko, Y.; Honda, S.; Iwamoto, Y. Synthesis of a Novel Polyethoxysilsesquiazane and Thermal Conversion into Ternary Silicon Oxynitride Ceramics with Enhanced Thermal Stability. Materials 2017, 10, 1391.
Note that from the first issue of 2016, MDPI journals use article numbers instead of page numbers. See further details here.
Related Articles
Comments
[Return to top]