Bombyx mori Silk Fibroin Scaffolds with Antheraea pernyi Silk Fibroin Micro/Nano Fibers for Promoting EA. hy926 Cell Proliferation
National Engineering Laboratory for Modern Silk, College of Textile and Clothing Engineering, Soochow University, No. 199 Ren'ai Road, Industrial Park, Suzhou 215123, Jiangsu, China
*
Author to whom correspondence should be addressed.
Received: 24 August 2017 / Revised: 25 September 2017 / Accepted: 30 September 2017 / Published: 3 October 2017
Abstract
Achieving a high number of inter-pore channels and a nanofibrous structure similar to that of the extracellular matrix remains a challenge in the preparation of Bombyx mori silk fibroin (BSF) scaffolds for tissue engineering. In this study, Antheraea pernyi silk fibroin (ASF) micro/nano fibers with an average diameter of 324 nm were fabricated by electrospinning from an 8 wt % ASF solution in hexafluoroisopropanol. The electrospun fibers were cut into short fibers (~0.5 mm) and then dispersed in BSF solution. Next, BSF scaffolds with ASF micro/nano fibers were prepared by lyophilization. Scanning electron microscope images clearly showed connected channels between macropores after the addition of ASF micro/nano fibers; meanwhile, micro/nano fibers and micropores could be clearly observed on the pore walls. The results of in vitro cultures of human umbilical vein endothelial cells (EA. hy926) on BSF scaffolds showed that fibrous BSF scaffolds containing 150% ASF fibers significantly promoted cell proliferation during the initial stage.
View Full-Text
►

▼

Figures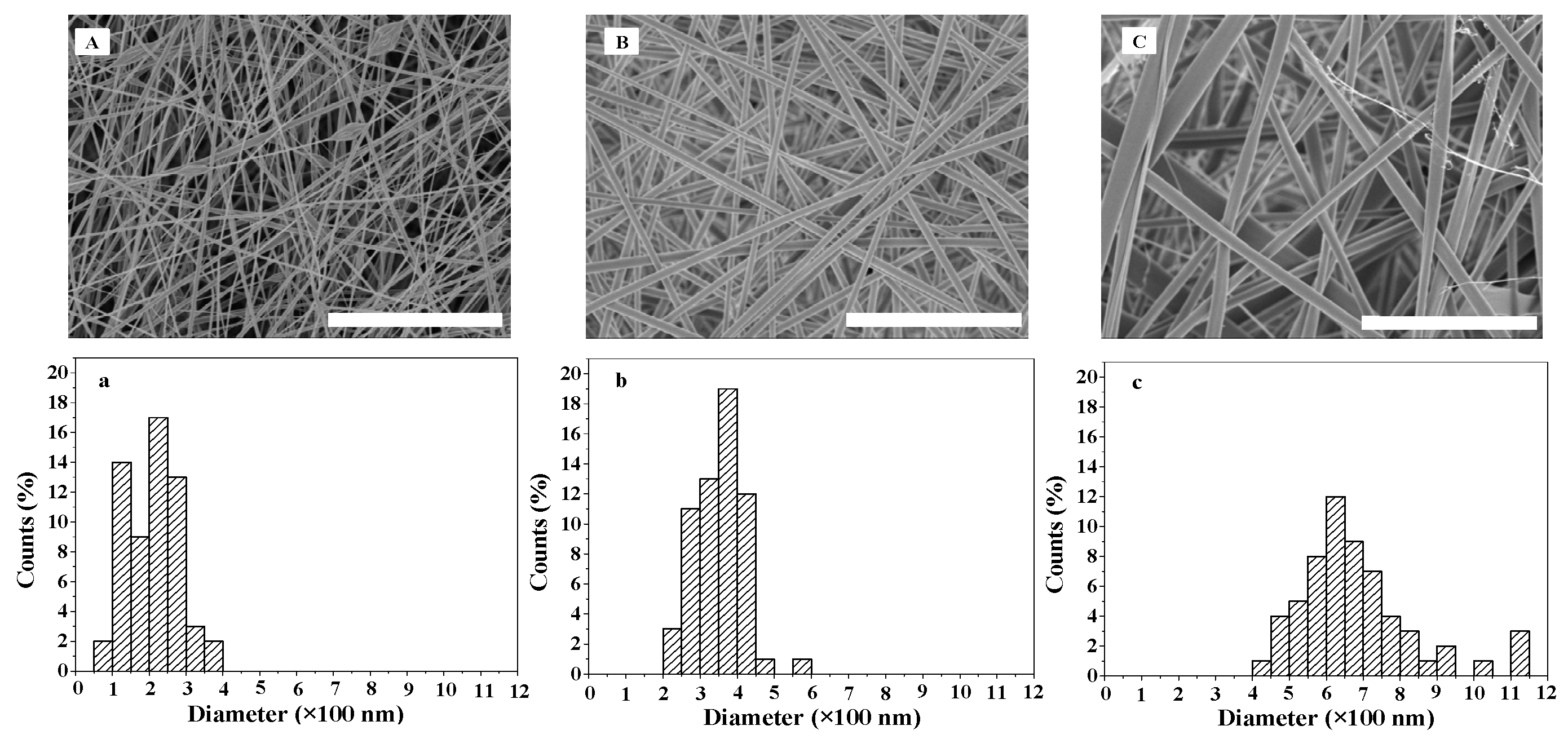 Figure 1
This is an open access article distributed under the
Creative Commons Attribution License
which permits unrestricted use, distribution, and reproduction in any medium, provided the original work is properly cited. (CC BY 4.0).
Share & Cite This Article
MDPI and ACS Style
Chen, Y.; Yang, W.; Wang, W.; Zhang, M.; Li, M. Bombyx mori Silk Fibroin Scaffolds with Antheraea pernyi Silk Fibroin Micro/Nano Fibers for Promoting EA. hy926 Cell Proliferation. Materials 2017, 10, 1153.
Note that from the first issue of 2016, MDPI journals use article numbers instead of page numbers. See further details here.
Related Articles
Comments
[Return to top]