Compartmentalization of Aquaporins in the Human Intestine
1
Department of Biology, Jackson State University, Jackson, Mississippi 39217, USA
2
Department of Chemistry, Tougaloo College, Jackson, Mississippi 39174, USA
*
Author to whom correspondence should be addressed.
Received: 25 October 2007 / Accepted: 30 April 2008 / Published: 30 June 2008
Abstract
Improper localization of water channel proteins called aquaporins (AQP) induce mucosal injury which is implicated in Crohn's disease and ulcerative colitis. The amino acid sequences of AQP3 and AQP10 are 79% similar and belong to the mammalian aquaglyceroporin subfamily. AQP10 is localized on the apical compartment of the intestinal epithelium called the glycocalyx while AQP3 is selectively targeted to the basolateral membrane. Despite the high sequence similarity and evolutionary relatedness, the molecular mechanism involved in the polarity, selective targeting and function of AQP3 and AQP10 in the intestine is largely unknown. Our hypothesis is that the differential polarity and selective targeting of AQP3 and AQP10 in the intestinal epithelial cells is influenced by amino acid signal motifs. We performed sequence and structural alignments to determine differences in signals for localization and posttranslational glycosylation. The basolateral sorting motif "YRLL" is present in AQP3 but absent in AQP10; while Nglycosylation signals are present in AQP10 but absent in AQP3. Furthermore, the C-terminal region of AQP3 is longer compared to AQP10. The sequence and structural differences between AQP3 and AQP10 provide insights into the differential compartmentalization and function of these two aquaporins commonly expressed in human intestines.
View Full-Text
►

▼

Figures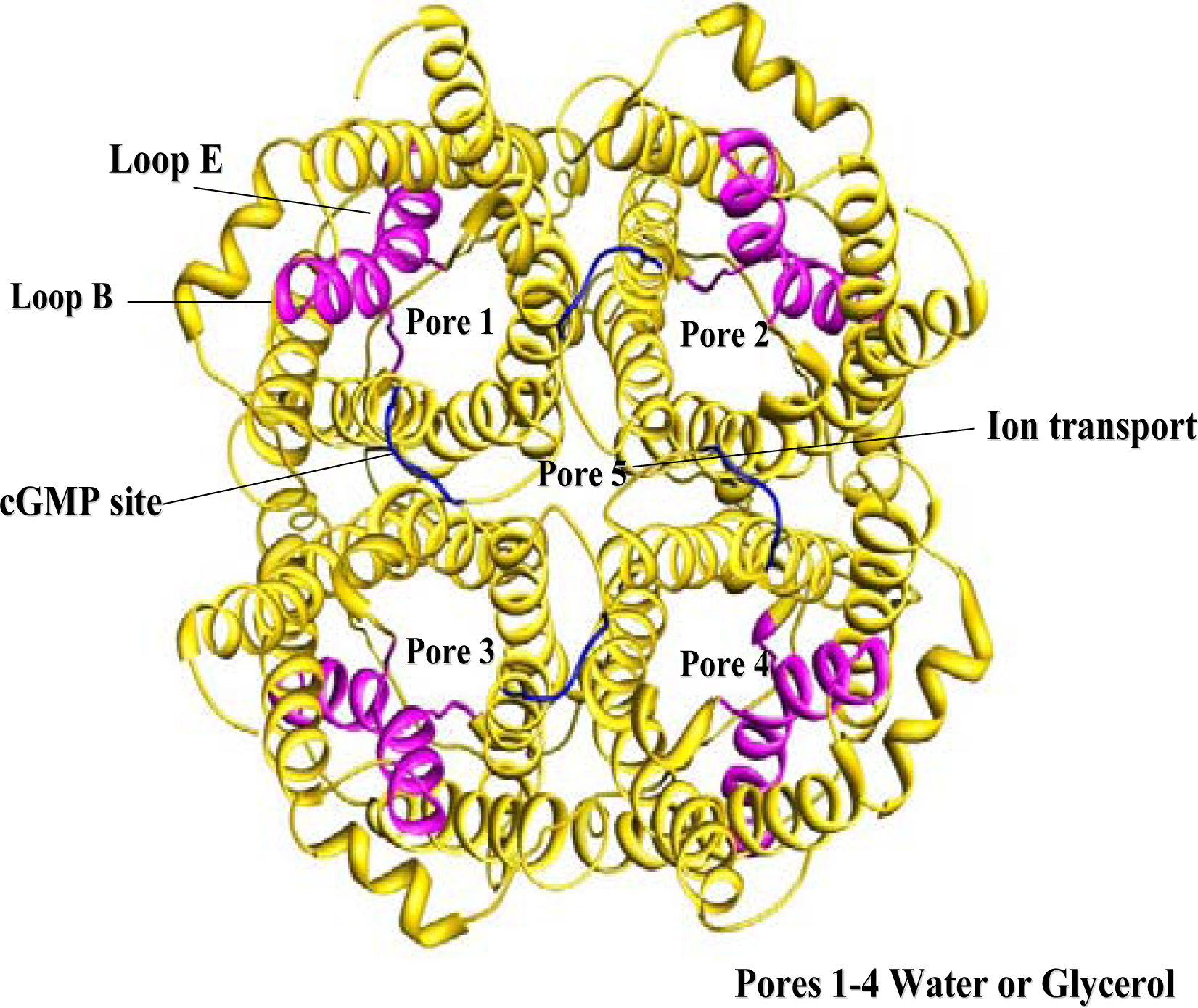 Share & Cite This Article
MDPI and ACS Style
Cohly, H.H.P.; Isokpehi, R.; Rajnarayanan, R.V. Compartmentalization of Aquaporins in the Human Intestine. Int. J. Environ. Res. Public Health 2008, 5, 115-119.
Related Articles
Comments
[Return to top]