1950MHz Radio Frequency Electromagnetic Radiation Inhibits Testosterone Secretion of Mouse Leydig Cells
1
Department of Radiation Medicine, Faculty of Preventive Medicine, The Fourth Military Medical University, Changle West Road 169, Xi'an 710032, China
2
Department of Radiation Biology, Faculty of Preventive Medicine, The Fourth Military Medical University, Changle West Road 169, Xi'an 710032, China
*
Authors to whom correspondence should be addressed.
Received: 25 October 2017 / Revised: 5 December 2017 / Accepted: 18 December 2017 / Published: 23 December 2017
Abstract
More studies that are focused on the bioeffects of radio-frequency (RF) electromagnetic radiation that is generated from the communication devices, but there were few reports with confirmed results about the bioeffects of RF radiation on reproductive cells. To explore the effects of 1950 MHz RF electromagnetic radiation (EMR) on mouse Leydig (TM3) cells. TM3 cells were irradiated or sham-irradiated continuously for 24 h by the specific absorption rate (SAR) 3 W/kg radiation. At 0, 1, 2, 3, 4, and 5 days after irradiation, cell proliferation was detected by cell counting kit-8 (CCK-8) method, cell cycle distribution, percentage of apoptosis, and cellular reactive oxygen species (ROS) were examined by flow cytometry, Testosterone level was measured using enzyme-linked immunosorbent assay (ELISA) assay, messenger ribonucleic acid (mRNA) expression level of steroidogenic acute regulatory protein (StAR) and P450scc in TM3 cells was detected by real-time polymerase chain reaction (PCR). After being irradiated for 24 h, cell proliferation obviously decreased and cell cycle distribution, secretion capacity of Testosterone, and P450scc mRNA level were reduced. While cell apoptosis, ROS, and StAR mRNA level did not change significantly. The current results indicated that 24 h of exposure at 1950 MHz 3 W/kg radiation could cause some adverse effects on TM3 cells proliferation and Testosterone secretion, further studies about the biological effects in the reproductive system that are induced by RF radiation are also needed.
View Full-Text
►

▼

Figures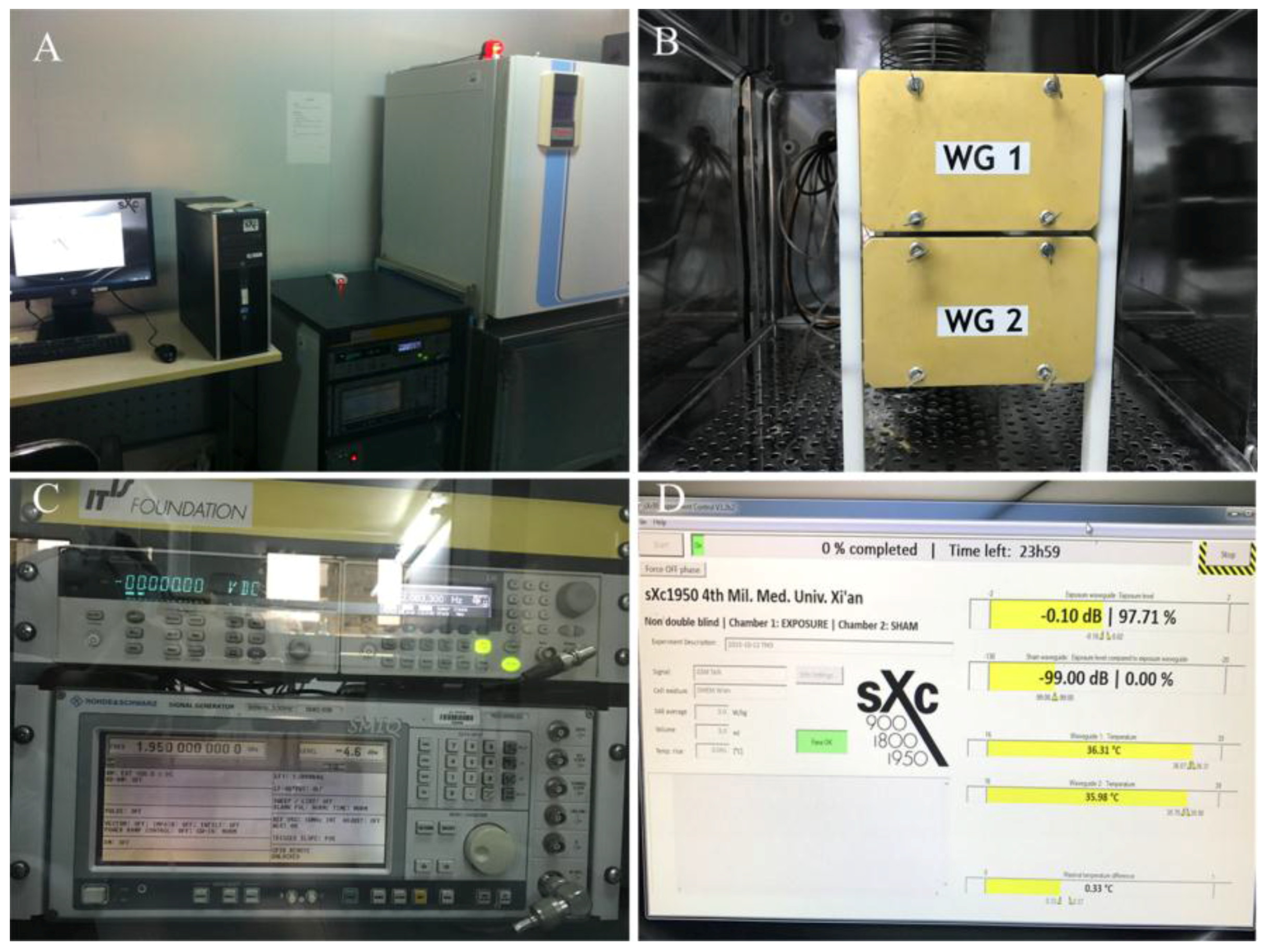 Figure 1
This is an open access article distributed under the
Creative Commons Attribution License
which permits unrestricted use, distribution, and reproduction in any medium, provided the original work is properly cited. (CC BY 4.0).
Share & Cite This Article
MDPI and ACS Style
Lin, Y.-Y.; Wu, T.; Liu, J.-Y.; Gao, P.; Li, K.-C.; Guo, Q.-Y.; Yuan, M.; Lang, H.-Y.; Zeng, L.-H.; Guo, G.-Z. 1950MHz Radio Frequency Electromagnetic Radiation Inhibits Testosterone Secretion of Mouse Leydig Cells. Int. J. Environ. Res. Public Health 2018, 15, 17.
Note that from the first issue of 2016, MDPI journals use article numbers instead of page numbers. See further details here.
Related Articles
Comments
[Return to top]