Lung Toxicity of Condensed Aerosol from E-CIG Liquids: Influence of the Flavor and the In Vitro Model Used
1
Department of Earth and Environmental Sciences, Research Center POLARIS (Particulate Matter and Health Risk), 1 Piazza della Scienza, University of Milano Bicocca, 20126 Milan, Italy
2
TRUSTICERT SRL, via Mazzini 18/C, 22036 Erba, Italy
3
Department of Biotechnology and Biosciences, 2 Piazza della Scienza, University of Milano Bicocca, 20126 Milan, Italy
*
Author to whom correspondence should be addressed.
Academic Editor: William Toscano
Received: 12 September 2017 / Revised: 16 October 2017 / Accepted: 17 October 2017 / Published: 20 October 2017
Abstract
The diffusion of e-cigarette (e-CIG) opens a great scientific and regulatory debate about its safety. The huge number of commercialized devices, e-liquids with almost infinite chemical formulations and the growing market demand for a rapid and efficient toxicity screen system that is able to test all of these references and related aerosols. A consensus on the best protocols for the e-CIG safety assessment is still far to be achieved, since the huge number of variables characterizing these products (e.g., flavoring type and concentration, nicotine concentration, type of the device, including the battery and the atomizer). This suggests that more experimental evidences are needed to support the regulatory frameworks. The present study aims to contribute in this field by testing the effects of condensed aerosols (CAs) from three main e-liquid categories (tobacco, mint, and cinnamon as food-related flavor), with (18 mg/mL) or without nicotine. Two in vitro models, represented by a monoculture of human epithelial alveolar cells and a three-dimensional (3D) co-culture of alveolar and lung microvascular endothelial cells were used. Cell viability, pro-inflammatory cytokines release and alveolar-blood barrier (ABB) integrity were investigated as inhalation toxicity endpoints. Results showed that nicotine itself had almost no influence on the modulation of the toxicity response, while flavor composition did have. The cell viability was significantly decreased in monoculture and ABB after exposure to the mints and cinnamon CAs. The barrier integrity was significantly affected in the ABB after exposure to cytotoxic CAs. With the exception of the significant IL-8 release in the monoculture after Cinnamon exposure, no increase of inflammatory cytokines (IL-8 and MCP-1) release was observed. These findings point out that multiple assays with different in vitro models are able to discriminate the acute inhalation toxicity of CAs from liquids with different flavors, providing the companies and regulatory bodies with useful tools for the preliminary screening of marketable products.
View Full-Text
►

▼

Figures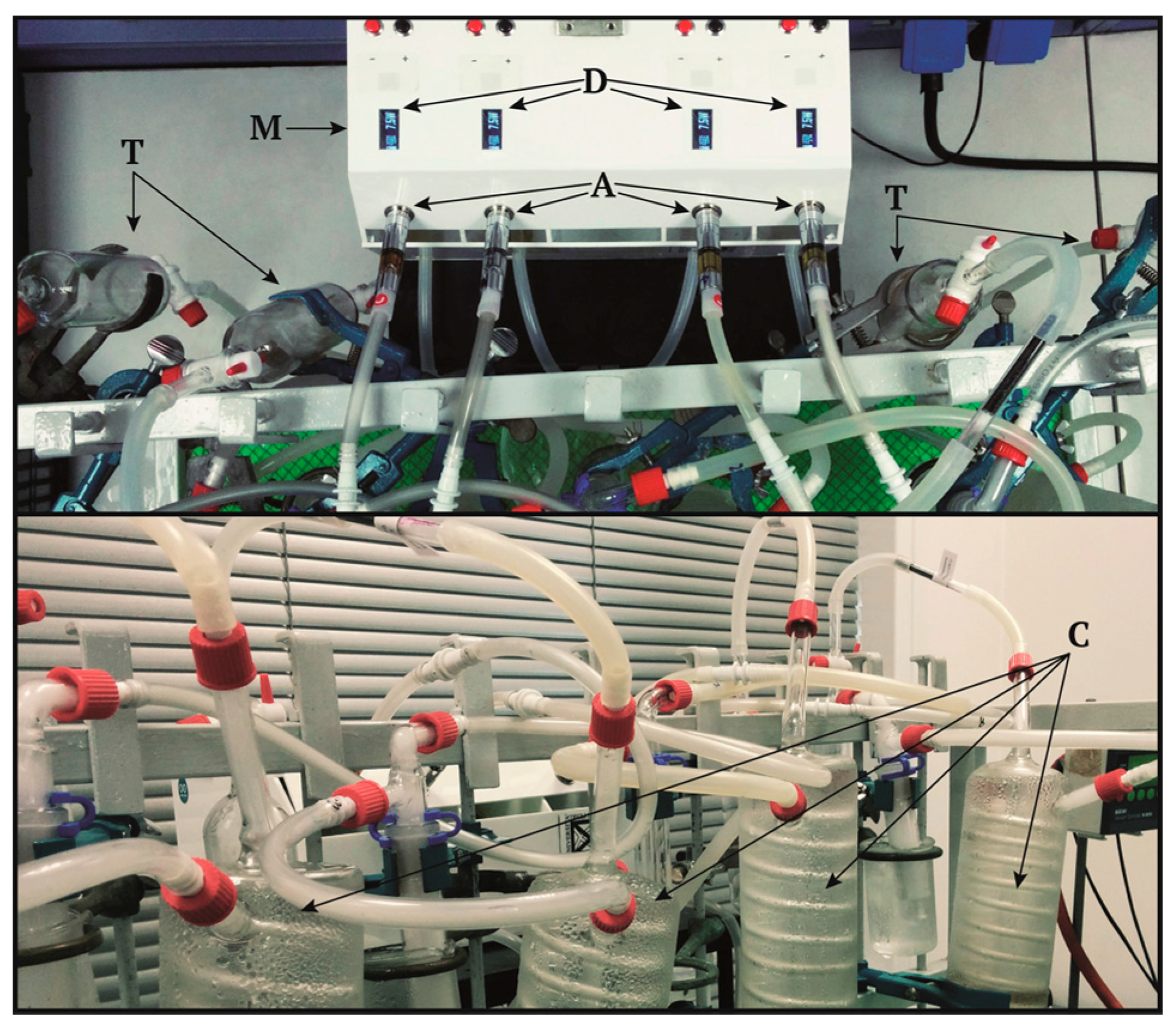 Figure 1
This is an open access article distributed under the
Creative Commons Attribution License
which permits unrestricted use, distribution, and reproduction in any medium, provided the original work is properly cited. (CC BY 4.0).
Share & Cite This Article
MDPI and ACS Style
Bengalli, R.; Ferri, E.; Labra, M.; Mantecca, P. Lung Toxicity of Condensed Aerosol from E-CIG Liquids: Influence of the Flavor and the In Vitro Model Used. Int. J. Environ. Res. Public Health 2017, 14, 1254.
Note that from the first issue of 2016, MDPI journals use article numbers instead of page numbers. See further details here.
Related Articles
Comments
[Return to top]