Microbial Anaerobic Digestion (Bio-Digesters) as an Approach to the Decontamination of Animal Wastes in Pollution Control and the Generation of Renewable Energy
1
Fort Hare Institute of Technology, University of Fort Hare, Alice Campus, Alice 5700, Eastern Cape Province, South Africa
2
Applied and Environmental Microbiology Research Group (AEMREG), Department of Biochemistry and Microbiology, University of Fort Hare, Alice Campus, Alice 5700, Eastern Cape Province, South Africa
3
Department of Physics, University of Fort Hare, Alice Campus, Alice 5700, Eastern Cape Province, South Africa
*
Author to whom correspondence should be addressed.
Received: 1 July 2013 / Revised: 9 September 2013 / Accepted: 10 September 2013 / Published: 17 September 2013
Abstract
With an ever increasing population rate; a vast array of biomass wastes rich in organic and inorganic nutrients as well as pathogenic microorganisms will result from the diversified human, industrial and agricultural activities. Anaerobic digestion is applauded as one of the best ways to properly handle and manage these wastes. Animal wastes have been recognized as suitable substrates for anaerobic digestion process, a natural biological process in which complex organic materials are broken down into simpler molecules in the absence of oxygen by the concerted activities of four sets of metabolically linked microorganisms. This process occurs in an airtight chamber (biodigester) via four stages represented by hydrolytic, acidogenic, acetogenic and methanogenic microorganisms. The microbial population and structure can be identified by the combined use of culture-based, microscopic and molecular techniques. Overall, the process is affected by bio-digester design, operational factors and manure characteristics. The purpose of anaerobic digestion is the production of a renewable energy source (biogas) and an odor free nutrient-rich fertilizer. Conversely, if animal wastes are accidentally found in the environment, it can cause a drastic chain of environmental and public health complications.
View Full-Text
►

▼

Figures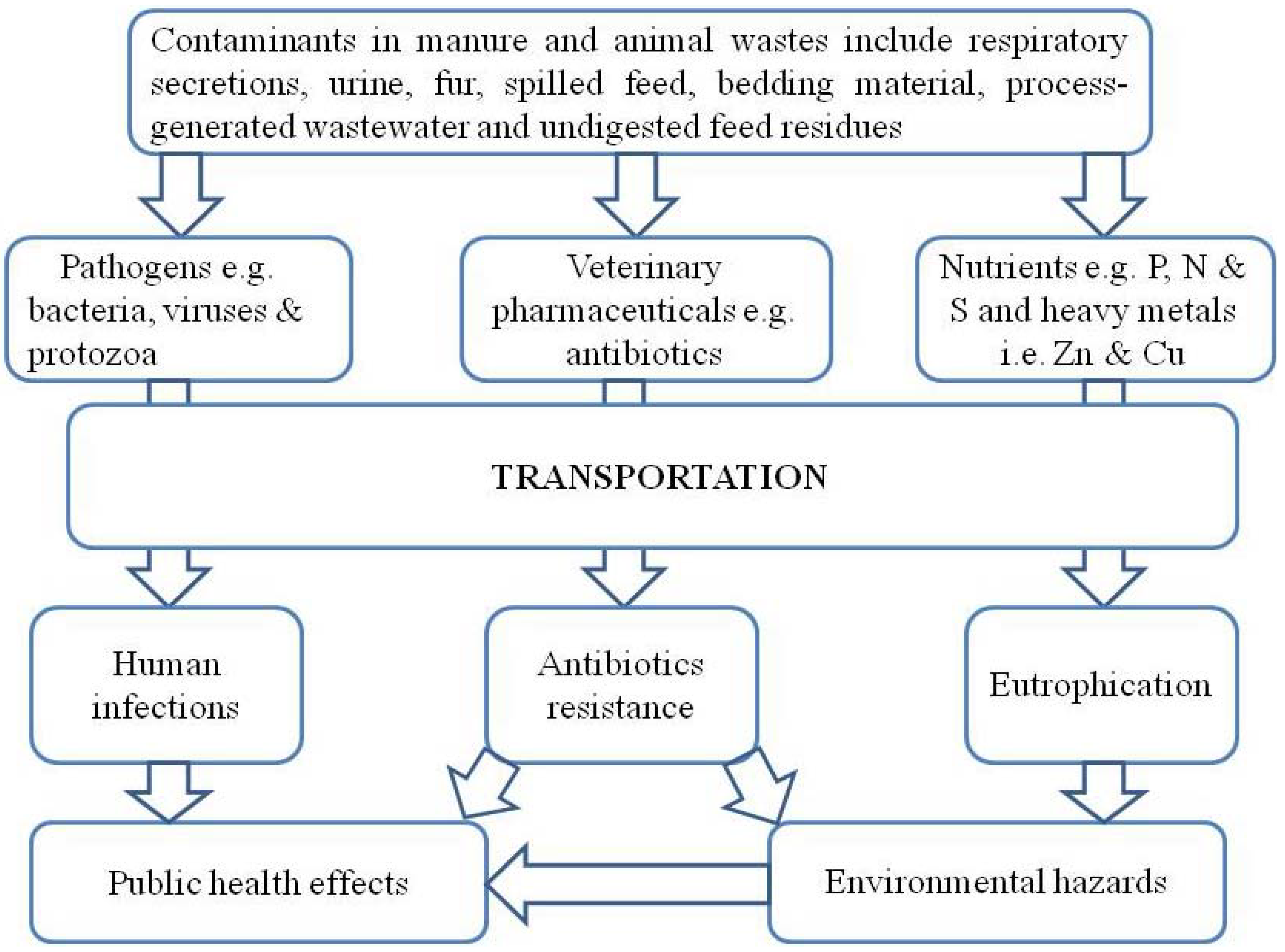 Figure 1
Share & Cite This Article
MDPI and ACS Style
Manyi-Loh, C.E.; Mamphweli, S.N.; Meyer, E.L.; Okoh, A.I.; Makaka, G.; Simon, M. Microbial Anaerobic Digestion (Bio-Digesters) as an Approach to the Decontamination of Animal Wastes in Pollution Control and the Generation of Renewable Energy. Int. J. Environ. Res. Public Health 2013, 10, 4390-4417.
Related Articles
Comments
[Return to top]