Polycitorols A and B, New Tricyclic Alkaloids from an Ascidian
1
Department of Chemistry, Biology, and Marine Science, University of the Ryukyus, Nishihara, Okinawa 903-0213, Japan
2
Department of Sciences, School of Education, Arts and Sciences, The State University of Zanzibar, P.O.Box 146, Zanzibar, Tanzania
3
Research and Development Centre for Oceanology LIPI, Jl. Pasir Putih 1, Ancor Timur, Jakarta 11048, Indonesia
4
Department of Chemistry, Lampung University, Bandar Lampung 35145, Indonesia
5
Department of Marine Science, Diponegoro University, Semarang, Central Java 50234, Indonesia
*
Author to whom correspondence should be addressed.
Received: 24 January 2005 / Accepted: 13 June 2005 / Published: 23 September 2005
Abstract
Two new tricyclic alkaloids, polycitorols A (1) and B (2) have been isolated along with the known lepadiformine (3) from a marine ascidian of the family Polycitoridae. The structures of the new compounds were elucidated by analysis of NMR data and comparison with those of 3 and other related compounds [1-5]. Compounds 1 and 2 are closely related to cylindricines A and B, lacking C-4 oxygenation found in cylindricines and having a butyl instead of a hexyl appendage. NOE experiments on compounds 1 and 2 suggested the A/B ring fusion to be
cis
.
View Full-Text
►

▼

Figures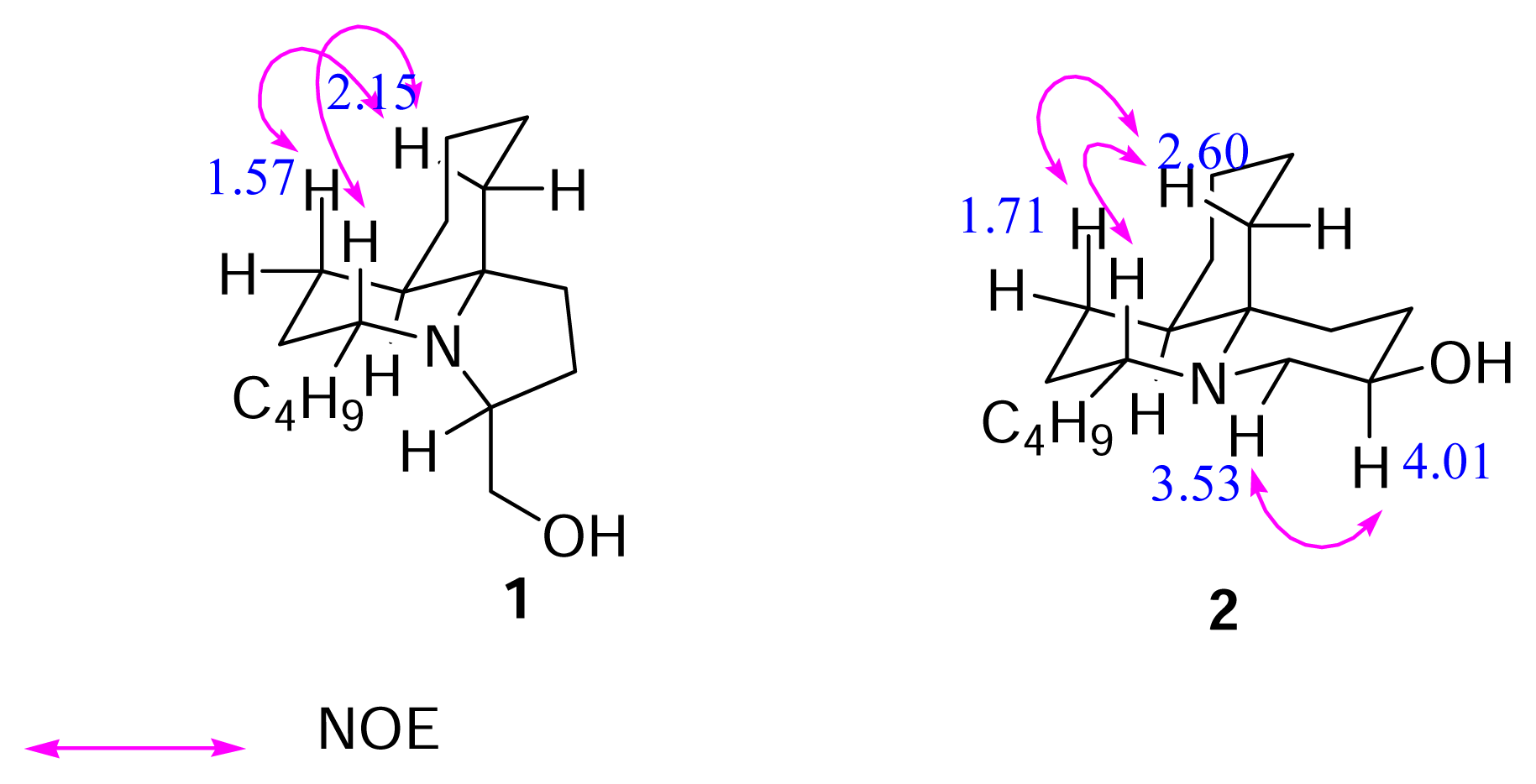 Share & Cite This Article
MDPI and ACS Style
Issa, H.H.; Tanaka, J.; Rachmat, R.; Setiawan, A.; Trianto, A.; Higa, T. Polycitorols A and B, New Tricyclic Alkaloids from an Ascidian. Mar. Drugs 2005, 3, 78-83.
Related Articles
Comments
[Return to top]