LC-MS/MS Detection of Karlotoxins Reveals New Variants in Strains of the Marine Dinoflagellate Karlodinium veneficum from the Ebro Delta (NW Mediterranean)
1
Alfred Wegener Institut-Helmholtz Zentrum für Polar- und Meeresforschung, Chemische Ökologie, Am Handelshafen 12, 27570 Bremerhaven, Germany
2
Common Wadden Sea Secretariat, Virchowstr. 1, 26382 Wilhelmshaven, Germany
3
Chemical Engineering Area, University of Almería, 04120 La Cañada, Spain
4
Department of Chemical Engineering, Faculty of Engineering, University of Concepción, Concepción 4030000, Chile
5
Institut de Recerca i Tecnologia Agroalimentàries (IRTA), Ctra Poble Nou km 5.5, 43540 Sant Carles de la Rapita, Tarragona, Spain
6
Bruker Daltonik GmbH, Fahrenheitstr. 4, 28359 Bremen, Germany
7
Institute of Marine and Environmental Technology, UMCES, Baltimore, MD 21613, USA
*
Author to whom correspondence should be addressed.
Received: 2 October 2017 / Revised: 10 November 2017 / Accepted: 7 December 2017 / Published: 18 December 2017
Abstract
A liquid chromatography-tandem mass spectrometry (LC-MS/MS) method was developed for the detection and quantitation of karlotoxins in the selected reaction monitoring (SRM) mode. This novel method was based upon the analysis of purified karlotoxins (KcTx-1, KmTx-2, 44-oxo-KmTx-2, KmTx-5), one amphidinol (AM-18), and unpurified extracts of bulk cultures of the marine dinoflagellate
Karlodinium veneficum
strain CCMP2936 from Delaware (Eastern USA), which produces KmTx-1 and KmTx-3. The limit of detection of the SRM method for KmTx-2 was determined as 2.5 ng on-column. Collision induced dissociation (CID) spectra of all putative karlotoxins were recorded to present fragmentation patterns of each compound for their unambiguous identification. Bulk cultures of
K. veneficum
strain K10 isolated from an embayment of the Ebro Delta, NW Mediterranean, yielded five previously unreported putative karlotoxins with molecular masses 1280, 1298, 1332, 1356, and 1400 Da, and similar fragments to KmTx-5. Analysis of several isolates of
K. veneficum
from the Ebro Delta revealed small-scale diversity in the karlotoxin spectrum in that one isolate from Fangar Bay produced KmTx-5, whereas the five putative novel karlotoxins were found among several isolates from nearby, but hydrographically distinct Alfacs Bay. Application of this LC-MS/MS method represents an incremental advance in the determination of putative karlotoxins, particularly in the absence of a complete spectrum of purified analytical standards of known specific potency.
View Full-Text
►

▼

Figures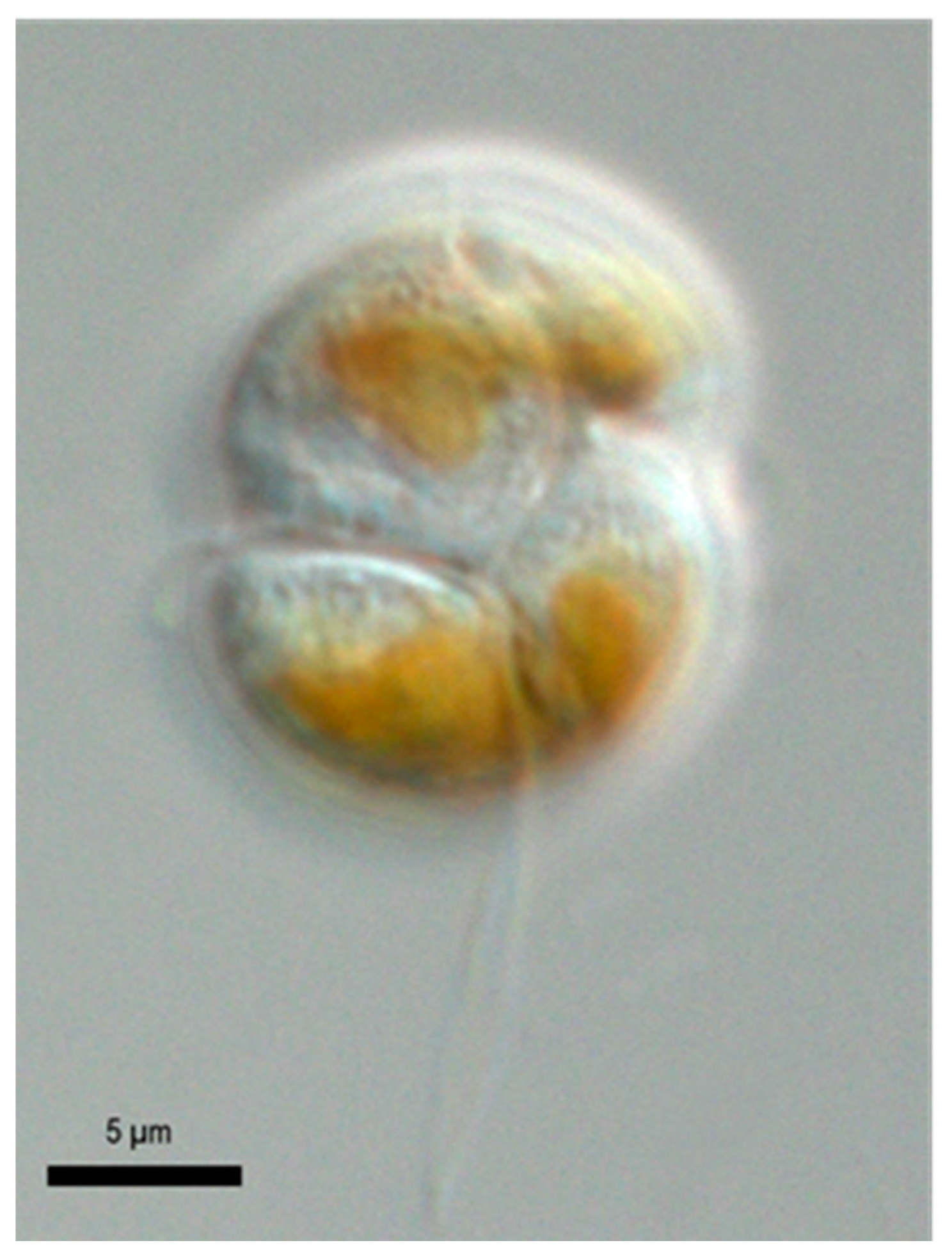 Figure 1
This is an open access article distributed under the
Creative Commons Attribution License
which permits unrestricted use, distribution, and reproduction in any medium, provided the original work is properly cited. (CC BY 4.0).
Share & Cite This Article
MDPI and ACS Style
Krock, B.; Busch, J.A.; Tillmann, U.; García-Camacho, F.; Sánchez-Mirón, A.; Gallardo-Rodríguez, J.J.; López-Rosales, L.; Andree, K.B.; Fernández-Tejedor, M.; Witt, M.; Cembella, A.D.; Place, A.R. LC-MS/MS Detection of Karlotoxins Reveals New Variants in Strains of the Marine Dinoflagellate Karlodinium veneficum from the Ebro Delta (NW Mediterranean). Mar. Drugs 2017, 15, 391.
Note that from the first issue of 2016, MDPI journals use article numbers instead of page numbers. See further details here.
Related Articles
Comments
[Return to top]